SOLIDWORKS 2016 Beta
The SOLIDWORKS 2016 Beta is now live! All resellers, SOLIDWORKS Partners, and subscription service customers are eligible to participate in the SOLIDWORKS 2016 Beta.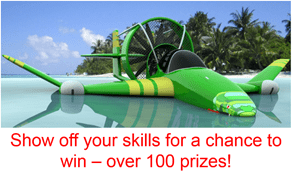 Not only will you help impact the performance and usability of SOLIDWORKS 2016, you will also have the chance to win great prizes.
SOLIDWORKS 2016 includes many of the most requested enhancements and new capabilities that will help users:
Design – Focus more on design, not the software
Validate – Solve complex problems faster and easier
Collaborate – Streamline your parallel design processes
Build – Fast-track your designs to manufacturing
The SOLIDWORKS Beta website is your resource for access to the SOLIDWORKS 2016 Beta download, forum, contest leaderboard and much more.
The SOLIDWORKS Beta program has an active and vibrant community where you can interact directly with the SOLIDWORKS R&D team to influence the production release.
If you have any questions, please refer to the SOLIDWORKS Beta FAQ's or email beta@solidworks.com.
Good luck and happy testing,
Jim TeDesco
Marketing Manager
Computer Aided Technology, Inc.