SOLIDWORKS Commercial Edition vs. SOLIDWORKS Stimulus Edition
SOLIDWORKS has recently released the SOLIDWORKS Engineering Stimulus Package (http://www.solidworks.com/sw/esp/engineering_stimulus_package.html) with this package comes a 90 Day License of SolidWorks. The edition of SOLIDWORKS that comes with the Stimulus Package is the same software that is given out to students with the Education Edition of SolidWorks.
For as long as SOLIDWORKS has had both a Commercial Edition and an Educational Edition there has always been the issue of files created in the Edu. Edition putting their Watermark/Stamp on the Commercial Edition files when the Edu. Edition files are used in the Commercial Edition.
The Watermark/Stamp that SOLIDWORKS applies on their Edu. files are something that cannot be removed. If you receive a file that was created in the Edu. Edition and you need to use it in a Commercial Edition your only option is to remodel that file.
This has not changed with the addition of the SOLIDWORKS Stimulus Package so here is what you can expect to see with the different versions of SOLIDWORKS and using a Stimulus/Edu. Edition created file.
Note: The release of Stimulus/Edu. Edition that is available is the equivalent of SW2009.
SW2009 Commercial
Opening a file – When you open a file created in the Stimulus/Edu. Edition you get the following message.

WARNING: We have seen that when you save this file and then open the file later that sometimes the warning message will not appear.
Printing a file – If you want to print your part file you will also get the following Watermark/Stamp on your print whether it is to a printer or PDF file.
Printer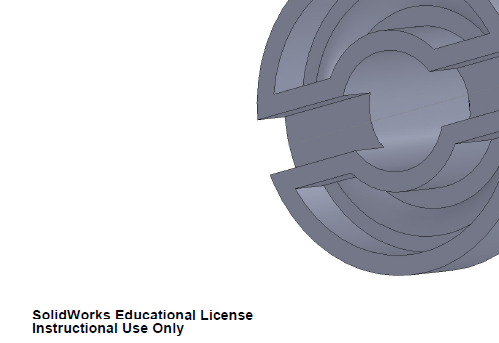 PDF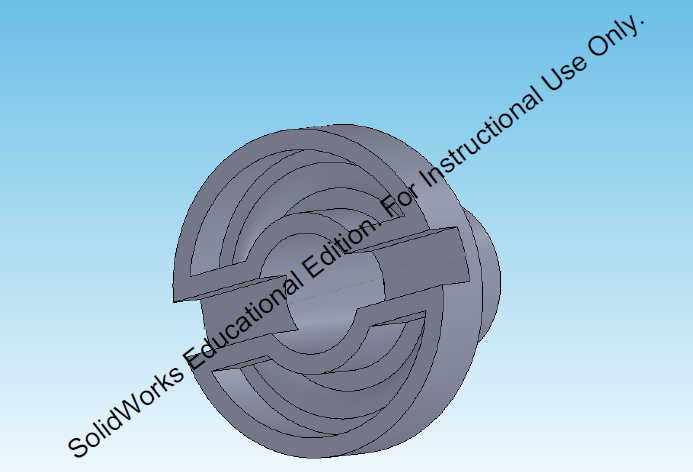 Creating Assemblies & Drawings – Inserting a file created in the Stimulus/Edu. Edition into an Assembly or Drawing you get the same message as opening a Part file.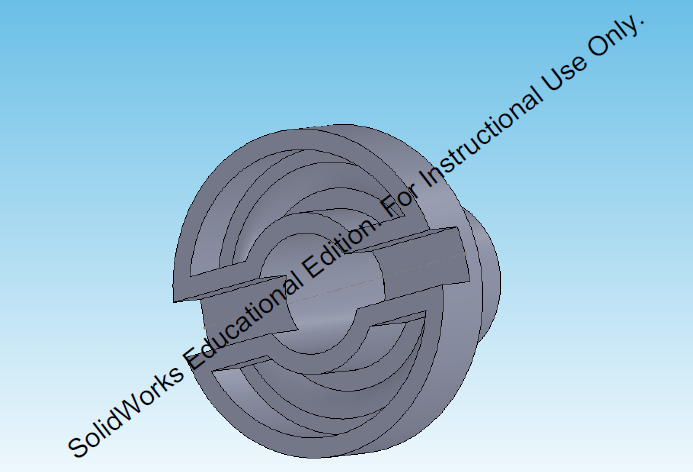 You will also get the same Watermark/Stamp on your print whether it is to a printer or PDF file.
Lastly in your FeatureTree you will get a Mortarboard symbol in front of the Stimulus/Edu. Edition Part and the name of the Assembly as well.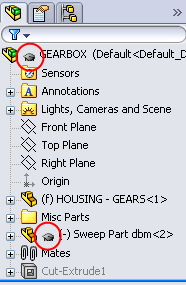 The good news is that if you remove the Stimulus/Edu. file from the Assembly the Assembly goes back to "normal".
SW2008 and prior Commercial Editions
The Stimulus Edition is the equivalent of SW2009 so you will not be able to open those files in an older version of SolidWorks. If you are using an older version of SOLIDWORKS and open up a file created in the Edu. Edition you will not get any of the Warning Messages or FeatureTree Symbols that you see in SW2009. You will however get the Watermark/Stamp added to all of your files when you print 3D or 2D files that use an Edu. generated part or assembly.