SolidWorks Enterprise PDM 2015 - New Icons
In the 2015 release of SOLIDWORKS Enterprise PDM, SOLIDWORKS has made several nice additions. One, seemingly minor new feature, will really help users. The addition of the "explorer cache status icons" will help users keep track of the status of the files in their local cache.
Here is why the icons are important…
Let's say an engineer works on a drawing and checks in version 1. After that another user checks out the file, modifies the file, and checks in version 2. Engineer 1 still has version 1 of the drawing in his/her local cache. Engineers with the power to see history would need to check the "cache status" of the file before opening. Now, the users can add a column to their explorer interface so they can visually see and sort by a "cache status" icon. I have included an image of the new icons in windows explorer: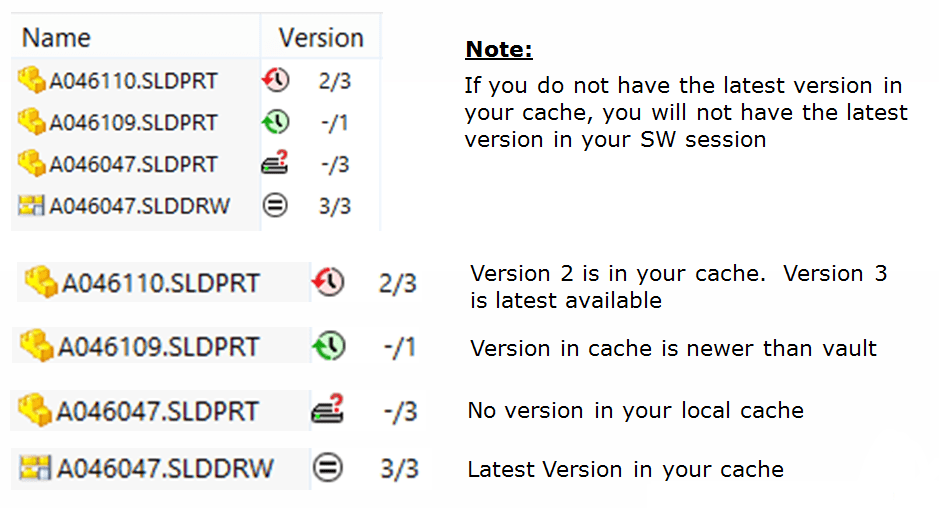 Note: you have to add the icons to your column set using the columns tool in the admin area. Look for the column called version number. You can change the column header name. For users, the new column will be added to the far right of their columns. They can drag the column next to the filename column and it will be fixed in that location.
To see EPDM 2015 version first hand, visit us at an upcoming design summit. Click here to register. To learn more about InFlow Technology, visit our website.