SolidWorks Enterprise PDM Item Explorer
In the latest release of SolidWorks Enterprise PDM 2009, SolidWorks has introduced the Item Explorer. The Item Explorer represents a major expansion in functionality for Enterprise PDM, nudging it gently across the PDM/PLM boundary to compete with the bulkier and much more complex Item-Centric PLM applications. But, in keeping with the SolidWorks tradition, this product is easy to use (see pictures below) and free to customers who have Enterprise 2009.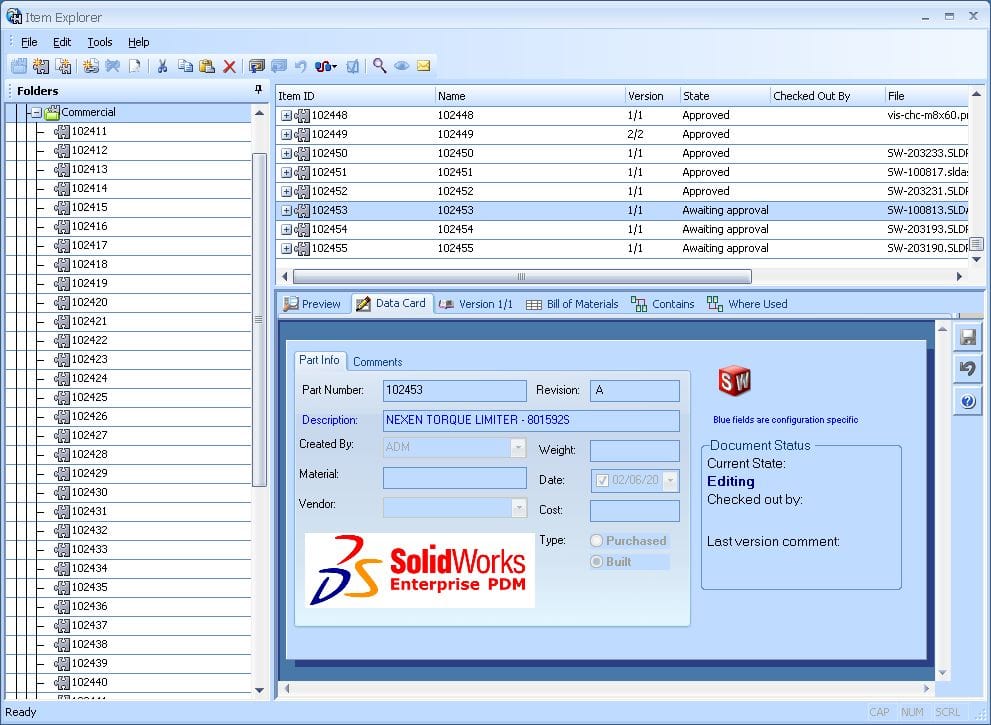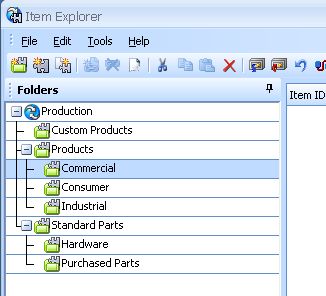 So…in an effort to hedge off a flood of questions, I have chosen some FAQ's and listed them below.
How do I get to the Item Explorer?
In the normal Windows Explorer interface inside Enterprise PDM, go to Tools, Item Explorer. The interface looks just like windows explorer with some of the "unnecessary" menus removed.
How do I create the items?
Create them with a right mouse button or copy your entire CAD structure in bulk (see picture). It will take out new part numbers and build your complete item-centric BOM. Attributes are copied over to the item from the CAD files and a link is automatically established between the DOCUMENT and the ITEM.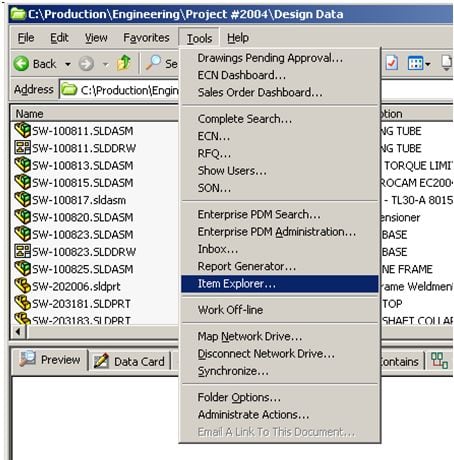 Can I link more than one document to an Item?
Yes. You can link many documents to one item. In fact, when you copy the item from CAD it will automatically link the drawing and the CAD model to the same item. You can add other documents as well so your document links could include other CAD files, PDF, Office documents, etc.
Can I link more than one item to a document?
Yes. So if you have instances where one drawing represents a hundred items, you will be covered.
Once the items are created, what can I do with them?
The item structure would be managed like any Bill of Material. It can updated to add other non mechanical items, sent along a approval process, put under revision, with workflow triggers that can export the item structure to ERP or other systems.
So, I know there are probably many more questions. In the next few weeks I hope to answer some of those with more articles, videos, etc. Stay tuned and look for more information at InFlow Technology.