SolidWorks Enterprise PDM Private State
In SolidWorks Enterprise PDM 2015, SolidWorks has introduced a concept called "Private State". A file in a "Private State" is simply a file that has never been checked in. In previous versions of EPDM, these files were totally hidden from all users except the Admin. In EPDM 2015, there is a new permission that allows all users to see files that have never been checked in. The files will appear in windows explorer as shown below:

Notice the filenames and the metadata columns are in italics and the state shows the files in private state. Now users can see files that others are working on prior to the initial check in. Now users can see what other users are working on and are less likely to try to create the same file in the same folder, which caused confusion in the previous releases (the users would get a duplicate error but could not see the duplicate because it was hidden).
Note: there is a new permission in the folder permissions that is required to enable this feature. See the screenshot below: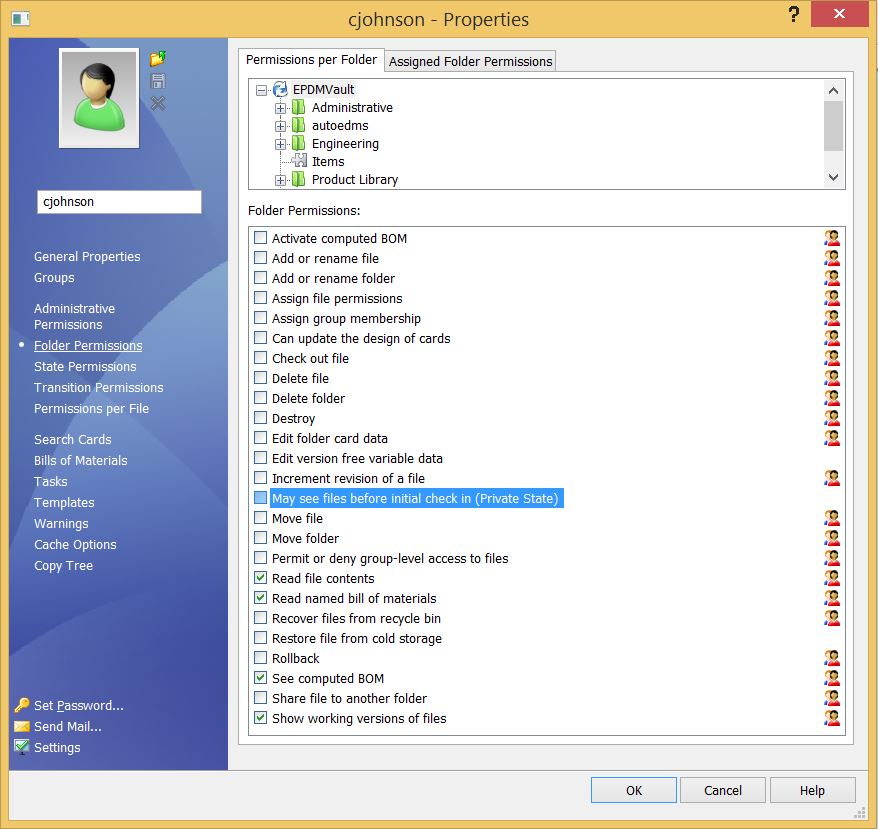 For more information, please visit us at www.inflow-tech.com.