SOLIDWORKS Explorer - Where Used Function
SOLIDWORKS Explorer is a powerful tool, it is similar to Windows Explorer but gives you added functionality. In particular, it can give you information about the assembly a part file or sub assembly is used in. In order for this to work properly you have to define the search location. To bring up SW Explorer you can access it from the tools menu in SW or the windows start menu under the SOLIDWORKS tools folder. SW explorer starts up like this.

Expand the search bar by clicking the arrows, then click anywhere in the file tree.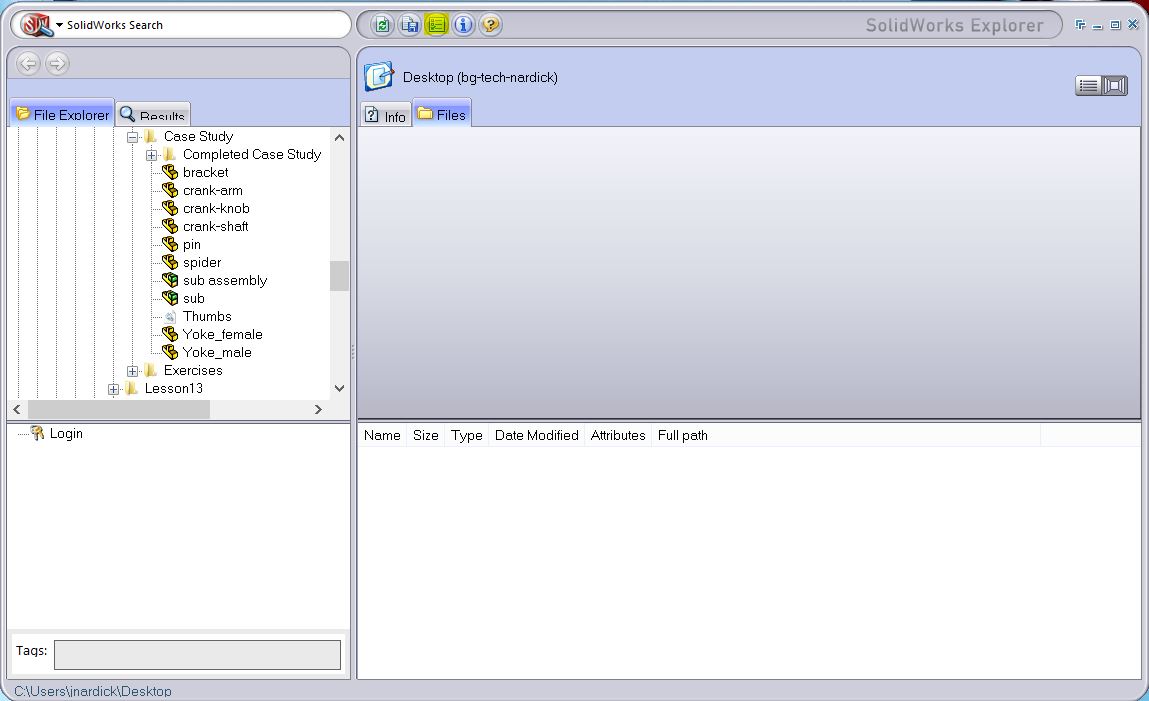 The options icon is the middle icon on the top row, this is where you will go to setup a folder search path.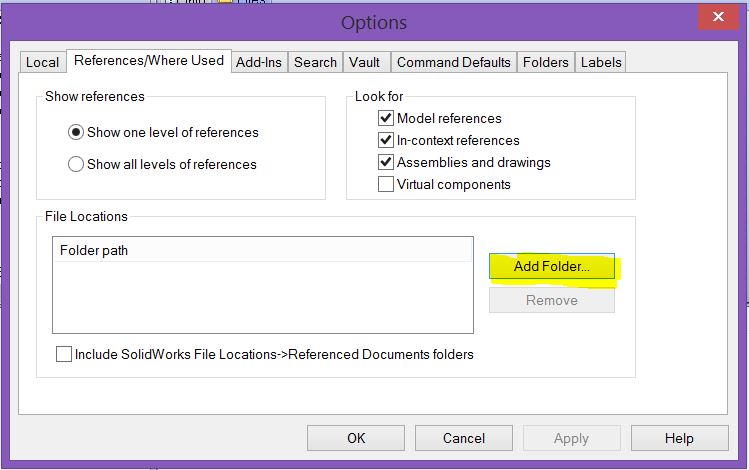 Switch to the references/where used tab and add a folder to the location where you store your assembly files.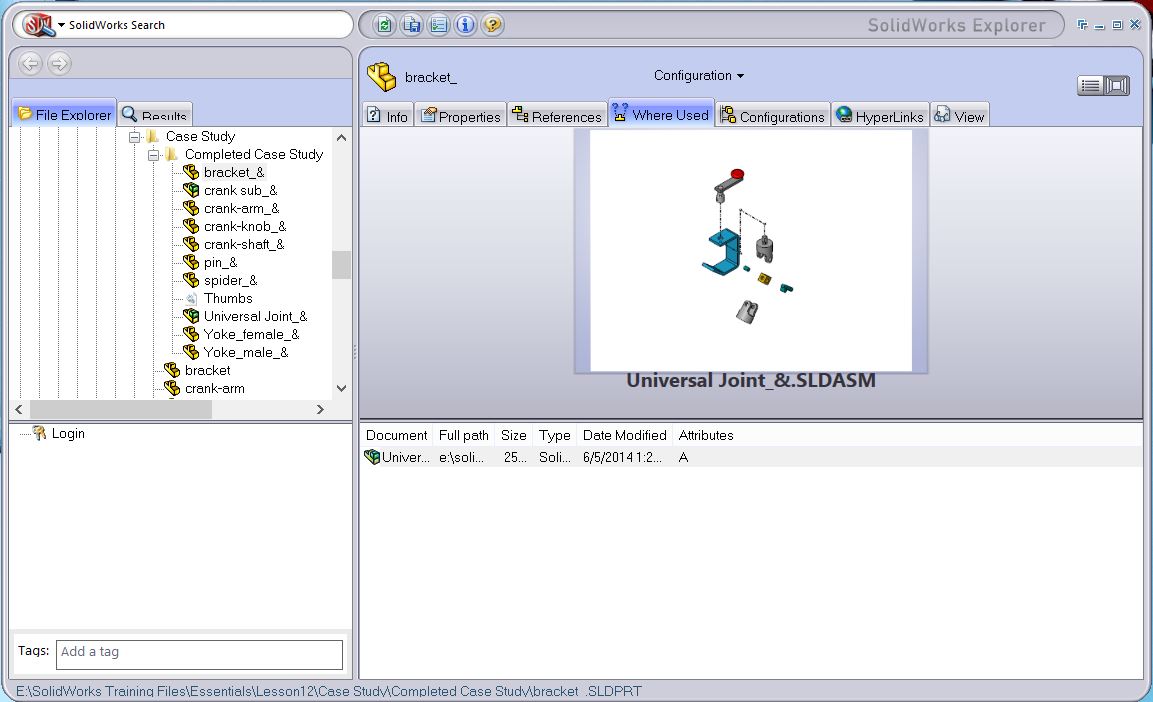 Back in SW explorer selecting a part in the tree and the where used tab will show you the assemblies it belongs to.
Thanks,
Jordan Nardick, Elite AE
Applications Engineer
Computer Aided Technology, Inc.