SOLIDWORKS Explorer
Making changes is an integral part of the design
process. File location and name changes
happen all the time. Often times, these changes occur in parts that have
references to other models. When such a
change is made and this reference is not updated SolidWorks might not be able
to find the reference and that link is now broken. In this case, you can manually update that
reference by going to file >> open >> references: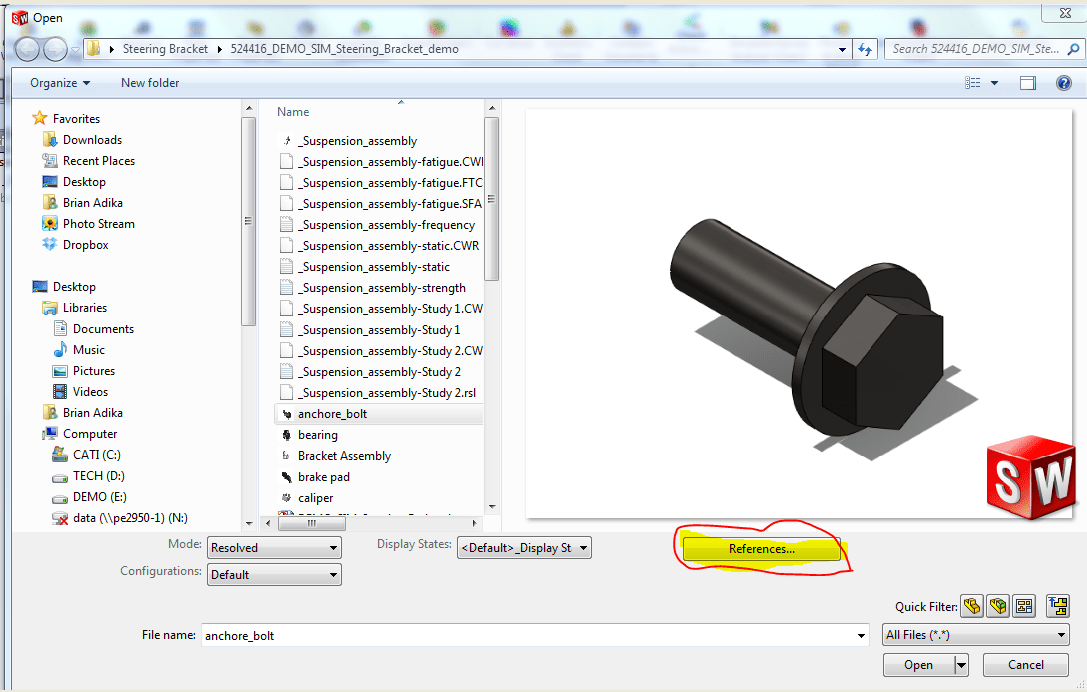 This is a fairly simple procedure but do it enough times and
it can become a pain. If you have a lot
of part references to update, this method is no longer efficient. In that case, utilize SOLIDWORKS Explorer. SOLIDWORKS Explorer will carry all referenced
files while changing the name and/or location so you don't have to worry about
this later.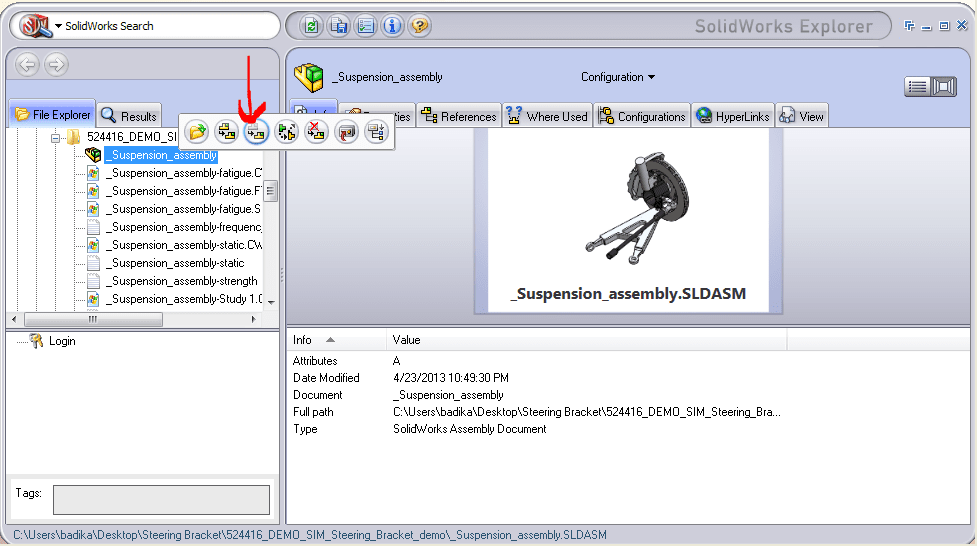 You also have to option to update all instances where the
file being edited is used.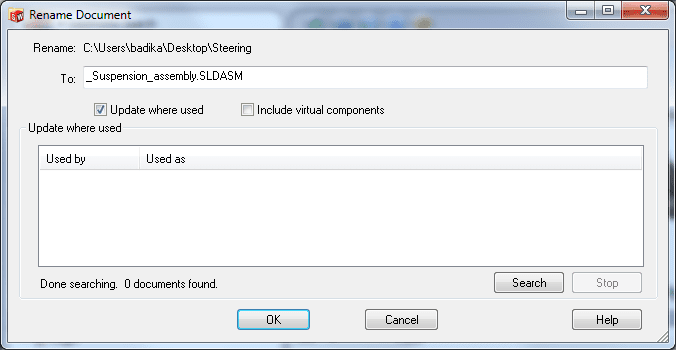 Brian Adika, CSWP
Applications Engineer
Computer Aided Technology, Inc.