SOLIDWORKS: Filtering the FeatureManager Design Tree
The SOLIDWORKS Filtering Option in the FeatureManager Design Tree is a great way to select items quicker than scrolling through the Feature Tree to look for an item. The Filter is used in Assembly and Part files.
The Filter Option

is located above the feature tree as shown below.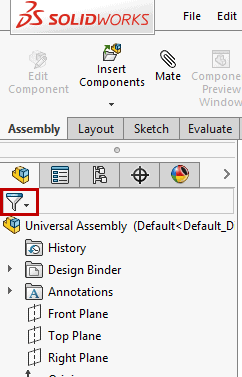 For Assemblies, you can filter:
Component and feature names
Component Hide/Show status
Tags that you add.
When you want to search for an item in the Feature tree, just type in a description next to the Filter Icon.
In this example, there are 3 instances of the pin in the model. Notice that the FeatureManager Tree now only displays the parts named pin. Notice the graphic area. The full model is shown.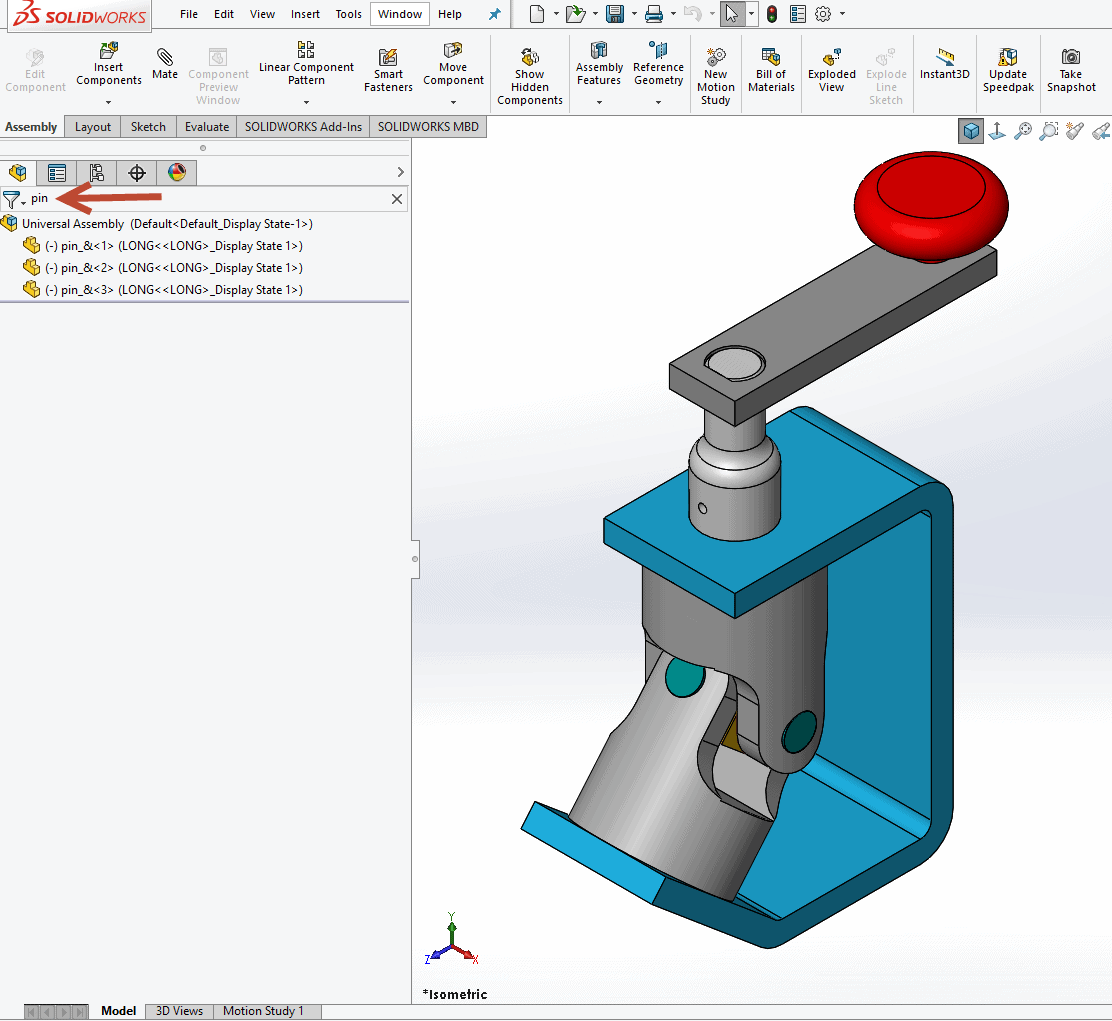 The small arrow to the right of the Filter Icon is a drop down for 2 options: Filter Graphic View and Filter Hidden/Suppressed Components.
When the Filter Graphic View option is checked, the Filtered items are the only item shown in the Feature Tree and Graphic Area. When the Filter Hidden/Suppressed Components is checked, the Feature tree will filter out those components so they are not shown in the FeatureManager Design Tree.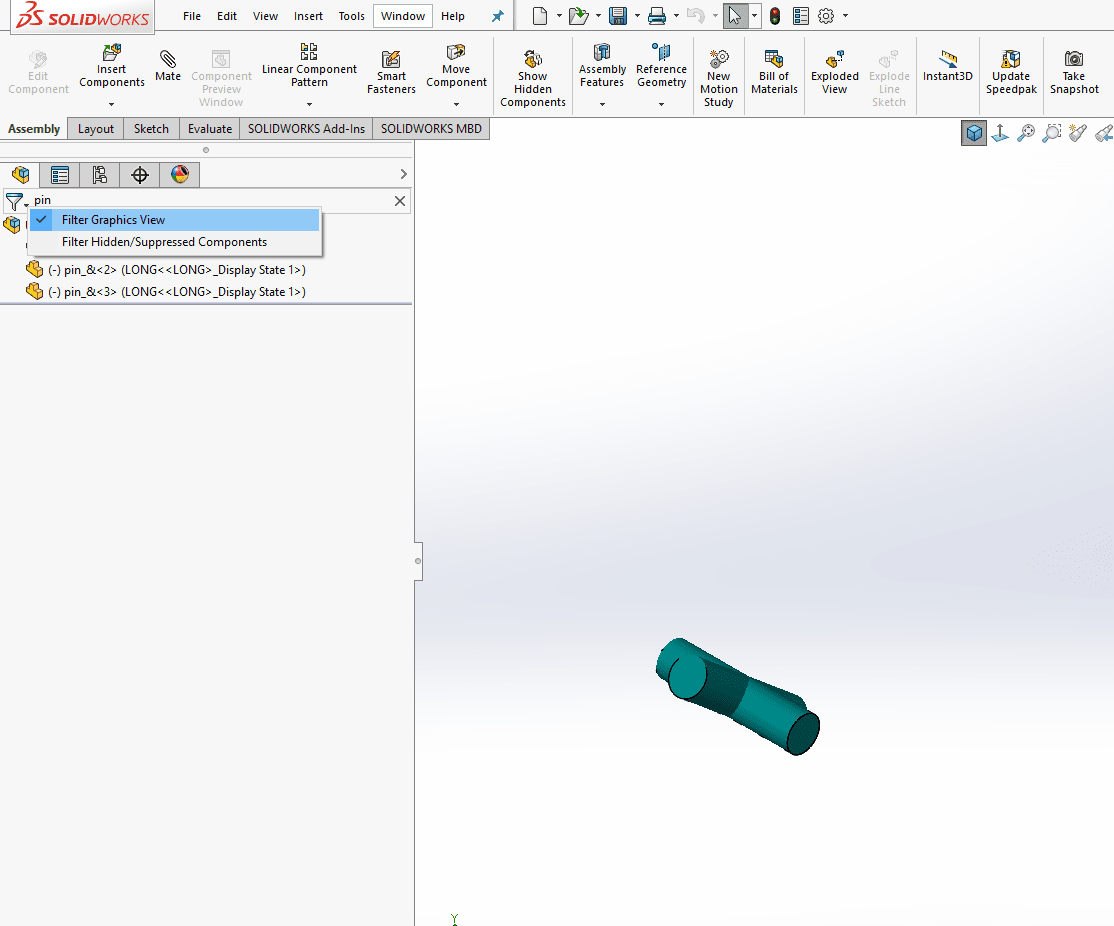 When finished with filtering, simply select the "X" that's to the right of the command and the FeatureManager Design Tree goes back to its normal state.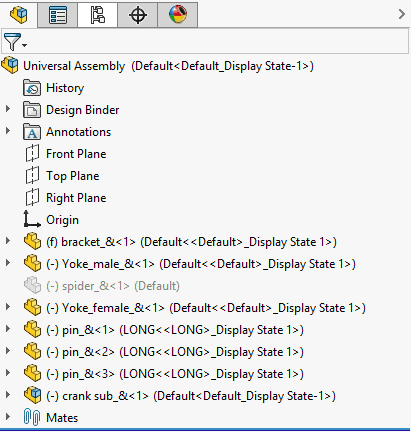 For Part Files, the Filter Option is used to find features and sketches. (Note the Filter Options are not available in Part.)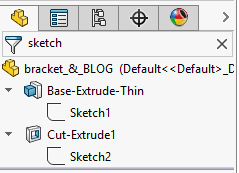 I hope you found this helpful.
Thanks for reading!!
Judy Marlo, CSWP
Application Engineer
Computer Aided Technology, LLC