SOLIDWORKS Flow Simulation: Tracer Studies
Tracers allow you to study the flow of admixture (tracer) in the existing carrier fluid under assumption that the presence of admixture has a negligible influence on the carrier fluid flow. Such assumption is justified if the concentration (mass fraction) of the admixture is relatively low.
This example shows how to obtain a flow field and how to define a tracer source to simulate the pollutant dispersion. Here we consider the street canyon, a road and its flanking buildings shown in figure 1. The street is 50 m wide and is flanked on the North side with 100 m high tower block (31 stories) and on the South side with 30 m high building (10-11 stories). Orientation of the street is east-west.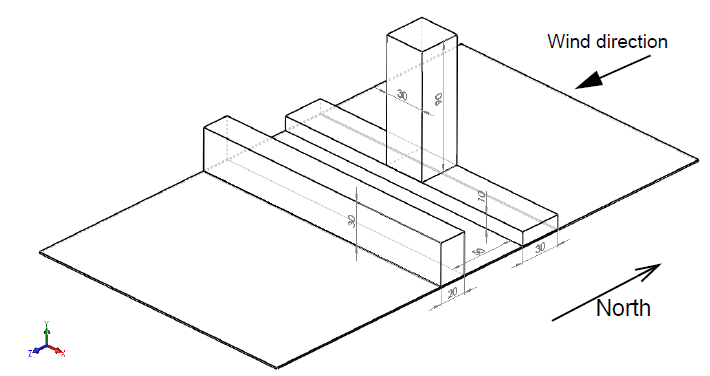 To see how the wind flows around the buildings we will display Flow Trajectories.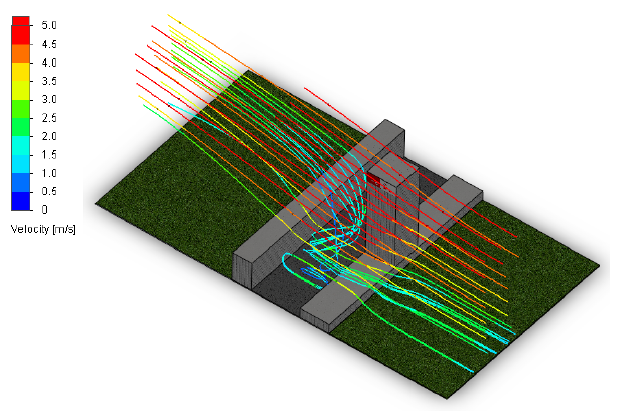 The iso- surfaces of the Tracer Mass Fraction allow us to estimate areas of high traffic pollution.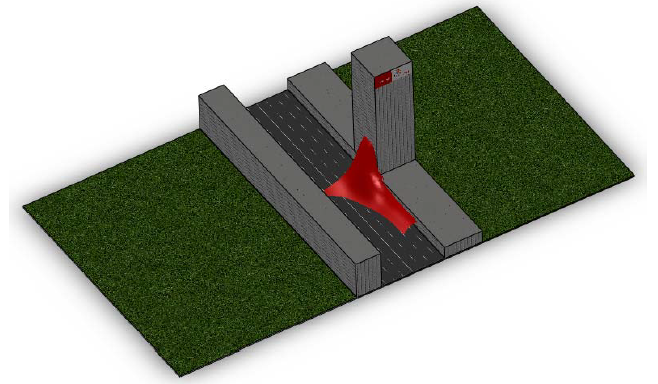 The distribution of Tracer Mass Fraction in the symmetry plane and on the leeward face of the tower block helps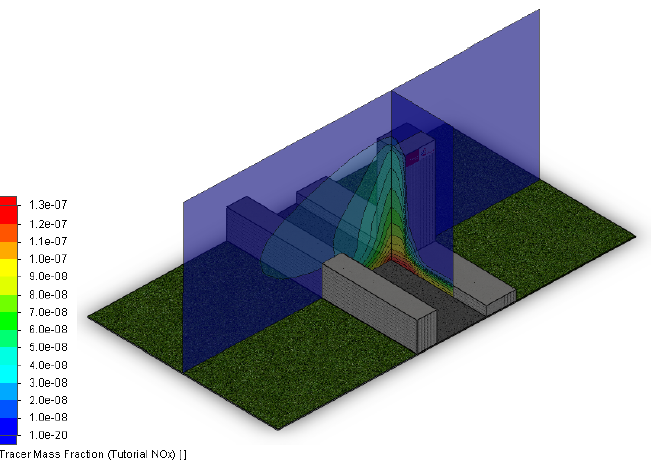 Traffic pollution in a street canyon is characterized by large vertical variability, which is not only related to variation in the traffic amount but is also influenced by meteorological conditions. SOLIDWORKS Flow Simulation is great tool to simulate wind profile, and understand flow characteristics under varied conditions.
Rajat Trehan
Product Manager
Computer Aided Technology Inc.