SOLIDWORKS Instant3D
While running through a training class this week, the topic
of to use or not to use SolidWorks Instant3D came up during a discussion. I thought this would be a good time to
discuss some of the more practical uses of this command for new or existing
customers. Instant3D is a tool that allows
you to perform basic Extruded Boss or Extruded Cut commands without starting a
command at all. Plus this feature can be
turned on or off at any moment's notice and will have no ill effects on your
part modeling process.
First you will create a sketch and add dimensions and
relations. Next with Instant3D running,
you can exit the sketch and simply single click on any edge of this sketch.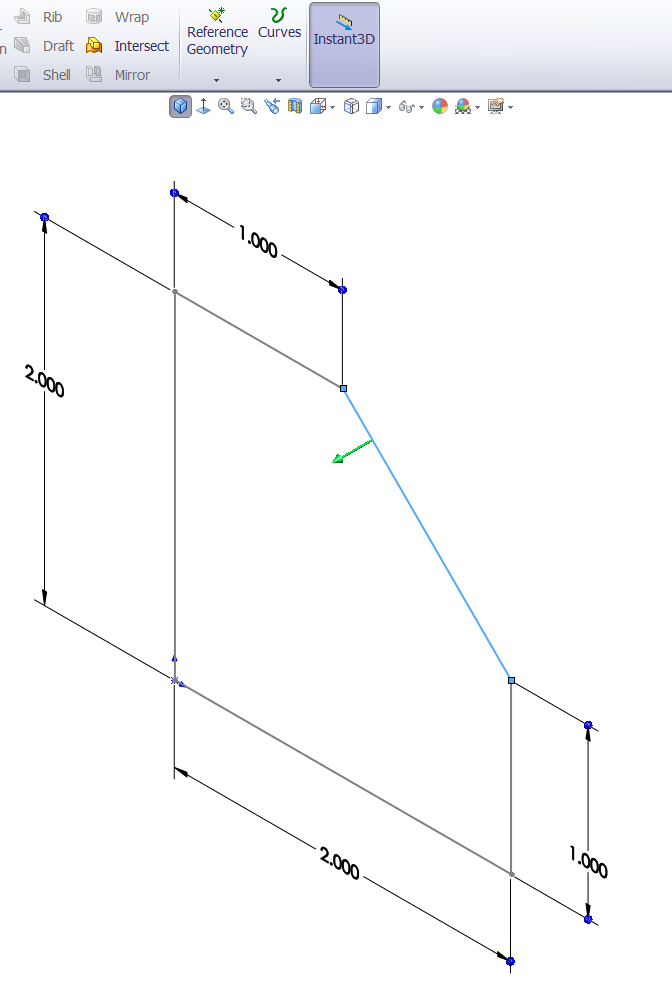 A small green arrow will show up on the edge of your sketch
that you selected, and you can drag this forwards or backwards to start a Boss
Extrude command. Plus if you want to get
really tricky, you can hold down the letter "M" while dragging, and this will evoke
the mid-plane extrude condition.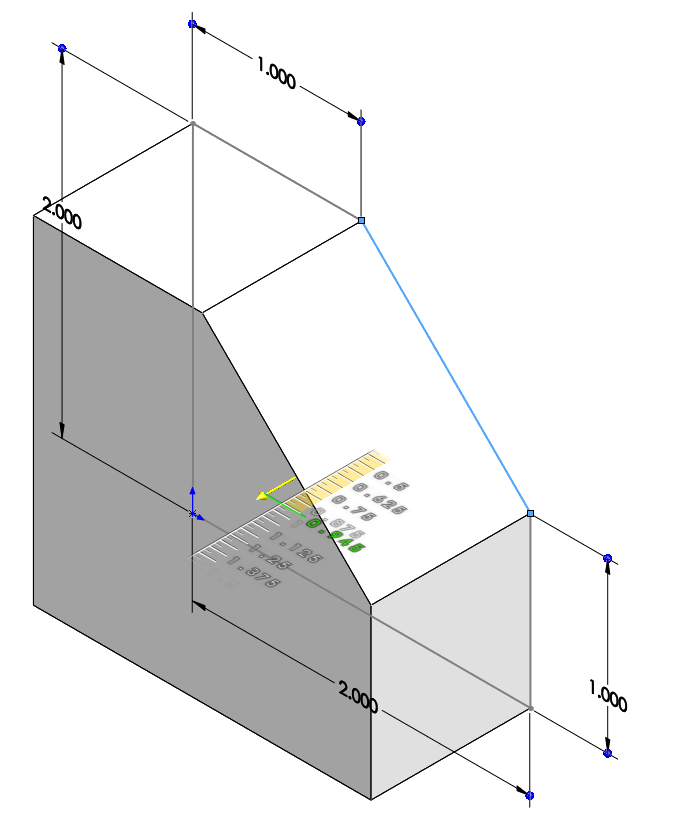 Sometimes when dragging the sketch, you might not always
land on an exact value for your distance.
If you click one time on the dimension value, you can simply type in the
exact size you are looking for. You can
also double click on the blue ball icon located at the extension line and this
will bring up the typical modify dimension box. With this you can also set a
dimension to match a global value or equation.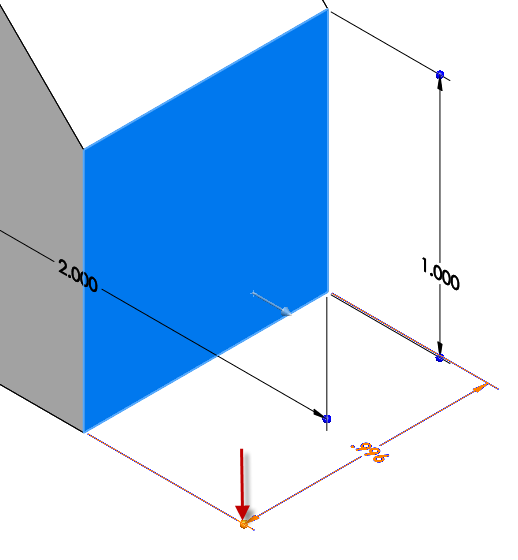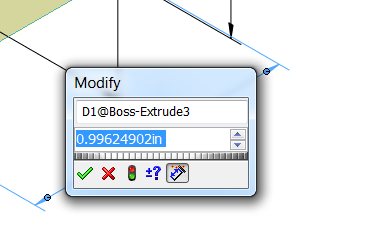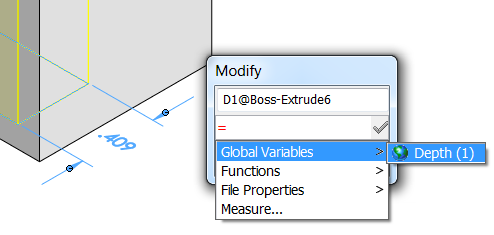 You can also use Instant3D to create extruded bosses or cuts
by dragging away or into an existing solid body.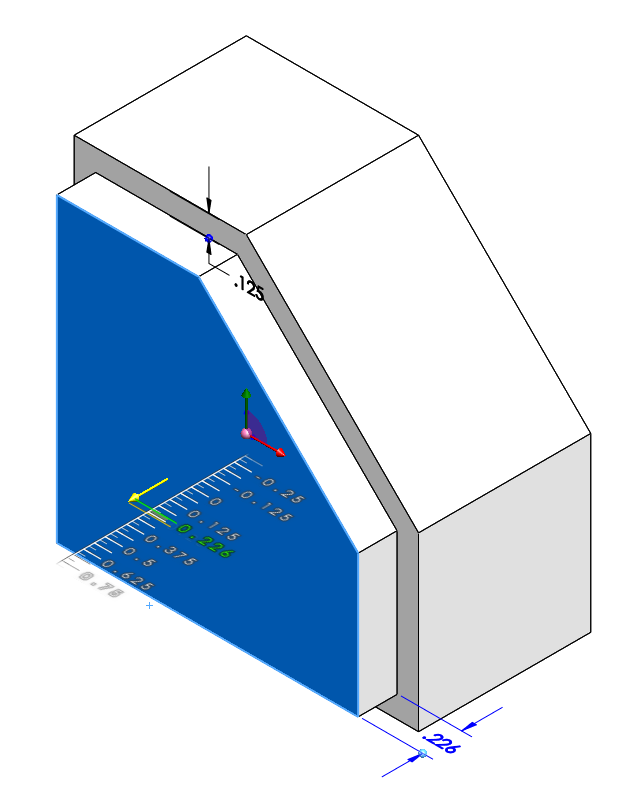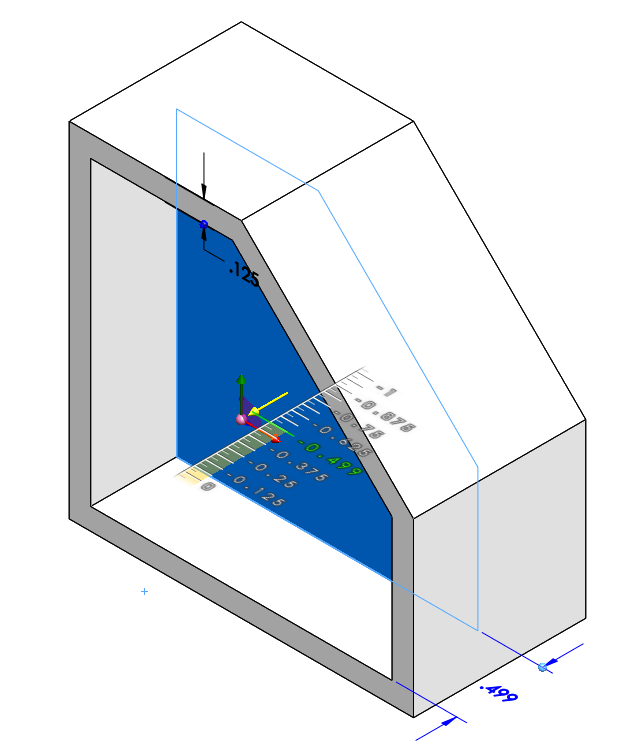 Plus while dragging inside to create a cut, you can also
access the pop up toolbar to add draft angle!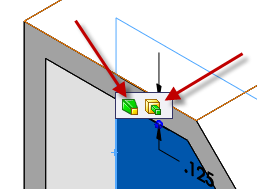 Finally while choosing to make a second extruded boss or
extruded cut, SOLIDWORKS Feature Manager will update the icon to match the type
of feature you are making.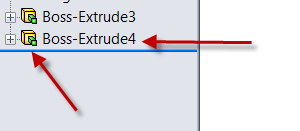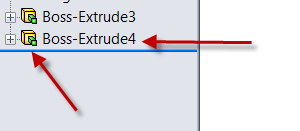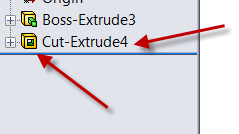 If you haven't
had a chance or reason to try Instant3D, give it a go and see what you
think.
Brian Reel
Computer Aided Technology, Inc.