SOLIDWORKS MBD: Geometric Tolerance Help
SOLIDWORKS MBD is an incredibly powerful tool for communicating manufacturing data. One its most useful aspects is the ability to add in GD&T blocks and then recreate the basic dimensions for locating that feature.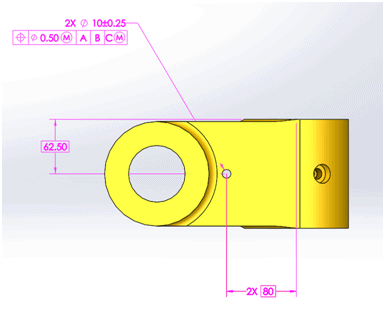 Some users have been having trouble adding these and I just want to clear up some confusion. If your Geometric Tolerance block is coming in black instead of pink…you're using the wrong command…but don't worry it's not your fault.
If the block comes in black, it means that the Geometric Tolerance is being added as an annotation instead of a DimXpert Geometric Tolerance.


And that's because for some reason the annotation Geometric Tolerance is in your MBD toolbar instead of the DimXpert Geometric Tolerance.

They look the exact same except one is pink and one is grey


Remove the grey one and add the pink one to your toolbar and now you're all good to go!


Cheers,
Christian A Maldonado, CSWE