SOLIDWORKS: PDM Overwrite Latest Version Option - New in 2017
PDM Overwrite Latest Version Option
In the 2017 release of SOLIDWORKS PDM Professional and Standard, a new feature was added to allow users to replace previous versions of documents in the vault. When a user checks in a file, they can choose the "Overwrite Latest Version" option when checking in the file.
The benefits:
Cut down on all the versions that get stored in the archive as users are checking in their files each day.
Give a power user the ability to fix a "non-critical" issue on a document without pushing the file through a state change or revision change.
Allow users to change "common parts" in your vault without forcing updates of all the assemblies
When the user checks in the file, he/she will see a new column added: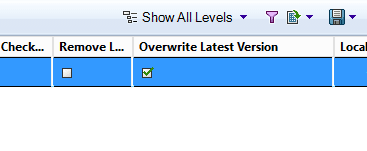 The version will be replaced and a note will be written into the history.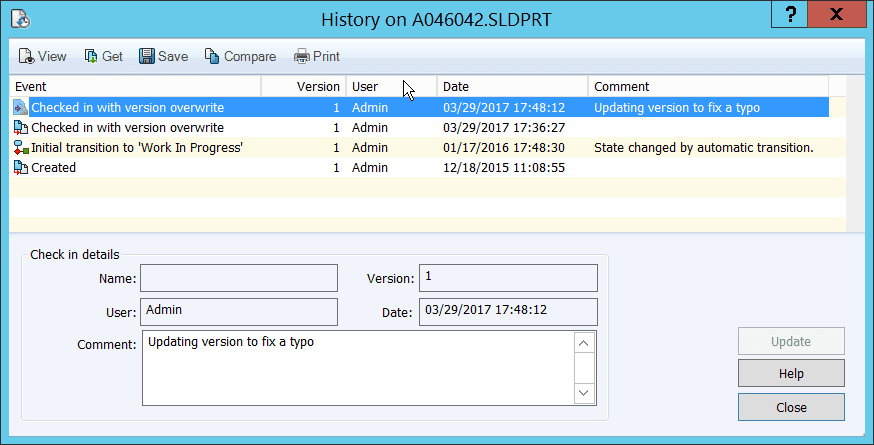 Overwrite Latest Version History
Once the file is overwritten, there is no way to rollback. So be careful to not give this power to users who will abuse it. The good news…permission for overwrite is available at the folder and state level. As an administrator, you can set up your workflow to allow overwrite in the WIP state, but not in other (more critical) states. You could give users the rights to overwrite in your projects folders (where iterations are not as critical) and not allow the rights in your product folders.
PDM Folder Permission
PDM State Permission
By default, this permission is not checked for the users when you upgrade to SOLIDWORKS PDM 2017. Try it out, but make sure to use this power wisely. For more information, reach out to us at InFlow Technology.
Justin Webster
InFlow Technology