SOLIDWORKS Plastics Simulation Webcast
SOLIDWORKS Plastics helps evaluate manufacturability of parts and molds. SOLIDWORKS Plastics simulates how melted plastic flows during the injection molding process to predict manufacturing related defects on parts. An intuitive user interface leads you through a guided analysis set up, intelligent defaults and automated processes ensure that simulations are set up correctly.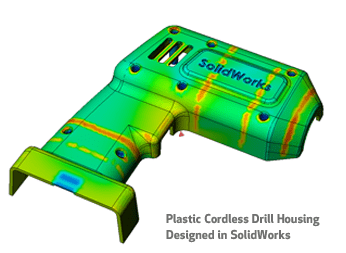 In this webcast see how SOLIDWORKS Plastics gives you tools to quickly identify potential problems so you can make changes early in the design process.
The following topics will be covered:
Predict fill time
Optimize gate location
Air traps
Weld lines
Short shot
Temperature distribution
Pressure distribution
Balance runner systems
Family mold layout
Register now for July 21 webcast! Limited seats.
Regards,
Rajat Trehan
Product Manager