SOLIDWORKS Simulation 2015 - Favorite Materials
I like simple UI changes that save time. The favorite materials list within SOLIDWORKS Simulation 2015 is one new example. We've been creating custom lists of our favorite materials in SOLIDWORKS for some time now. How long? Well, I had to go back through all of the What's New PDFs to find out. The Materials Editor Property Manager was added in SOLIDWORKS 2004! This screen capture shows what we're used to seeing in our SOLIDWORKS Feature Tree for adding materials with a simple right-click.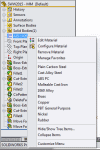 If you are following the best practice of applying a material to your part files, the material definition is automatically transferred into your finite element model. If you are not following the best practice, then you must assign a material within Simulation. Prior to SOLIDWORKS Simulation 2015, you would have to open the Materials Editor and then make your selection. Now you can be faster with assigning materials by having access to your material favorites list within SOLIDWORKS Simulation. Look for the Favorites tab in the Materials Editor Property Manager to customize your list of often used materials.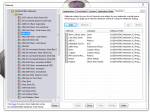 This list of your favorite materials will show up on your right-click menu, both when working with your part files and your Simulation studies. Here is what you now will see with SOLIDWORKS Simulation 2015 – a highly customized favorite material list!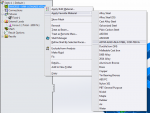 Be sure to check out this new feature and many others in SOLIDWORKS Simulation 2015. Now go make your products better with SOLIDWORKS Simulation!