What temp is assumed when no temp is applied in SOLIDWORKS Simulation?
For those of you who do thermal analysis on your designs, it's important to know the behavior to avoid an incorrect boundary condition. This can be said for every analysis you conduct but this time I'm speaking of the default temperature.
When performing a transient thermal study SOLIDWORKS SIMULATION asks that you apply an initial temp so that it knows which direction the energy is flowing. Most of us, including myself, are used to selecting faces when applying a load of some sort. When you apply an initial temp to only the outside faces of a volume, only the nodes on the outer surface know what temp to start from. SOLIDWORKS SIMULATION assumes 0 kelvin for all other nodes in the center, as seen in the images below: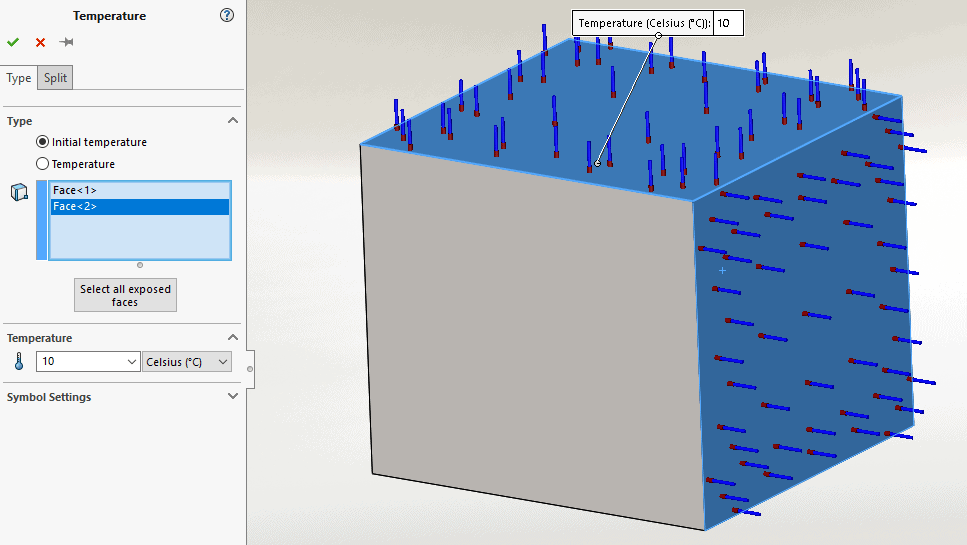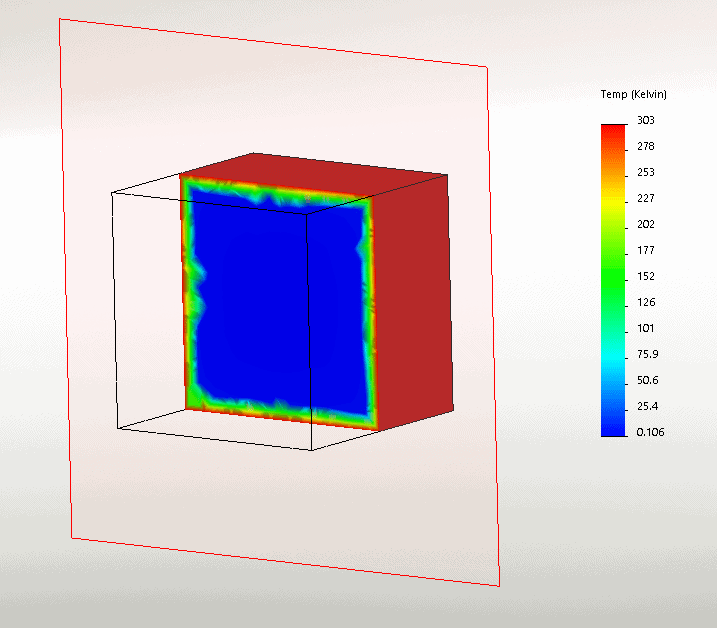 To correctly apply the temperature to all the nodes in and around the volume, you must select the volume from the "Solid Bodies" folder or the part file from the assembly tree.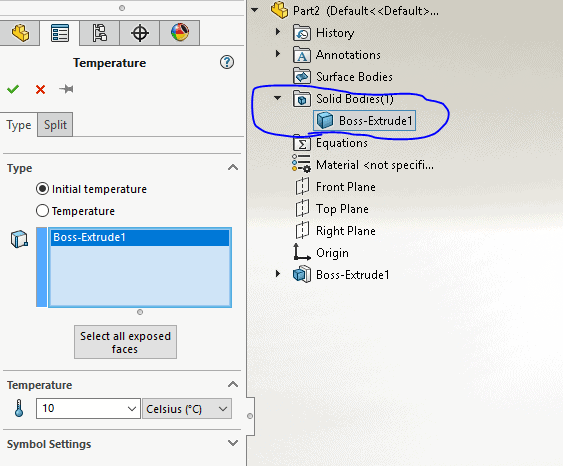 I think we can all do better!
Ketul