SOLIDWORKS videos
Have you ever had one of those moments where you remember using a command in a training class or you've seen it somewhere before but just can't quite remember how to use it? Then when you go to the help files within SOLIDWORKS, you get a pretty detailed description but it's still not clear and you wish you could see a video of this? Many times people have asked me to send them a video of something or commented that they wish SOLIDWORKS would put up videos for everything in the help menu to go along with the descriptions. Then there is the internet…Many times users look for tips and tricks on YouTube videos but reliability and relevancy (as far as current version) of the source are often questioned. Well rest easy because SOLIDWORKS does have a YouTube channel. If you have not visited this before, I have included a link below. There is also a link on your customer portal. Happy viewing.
https://www.youtube.com/solidworks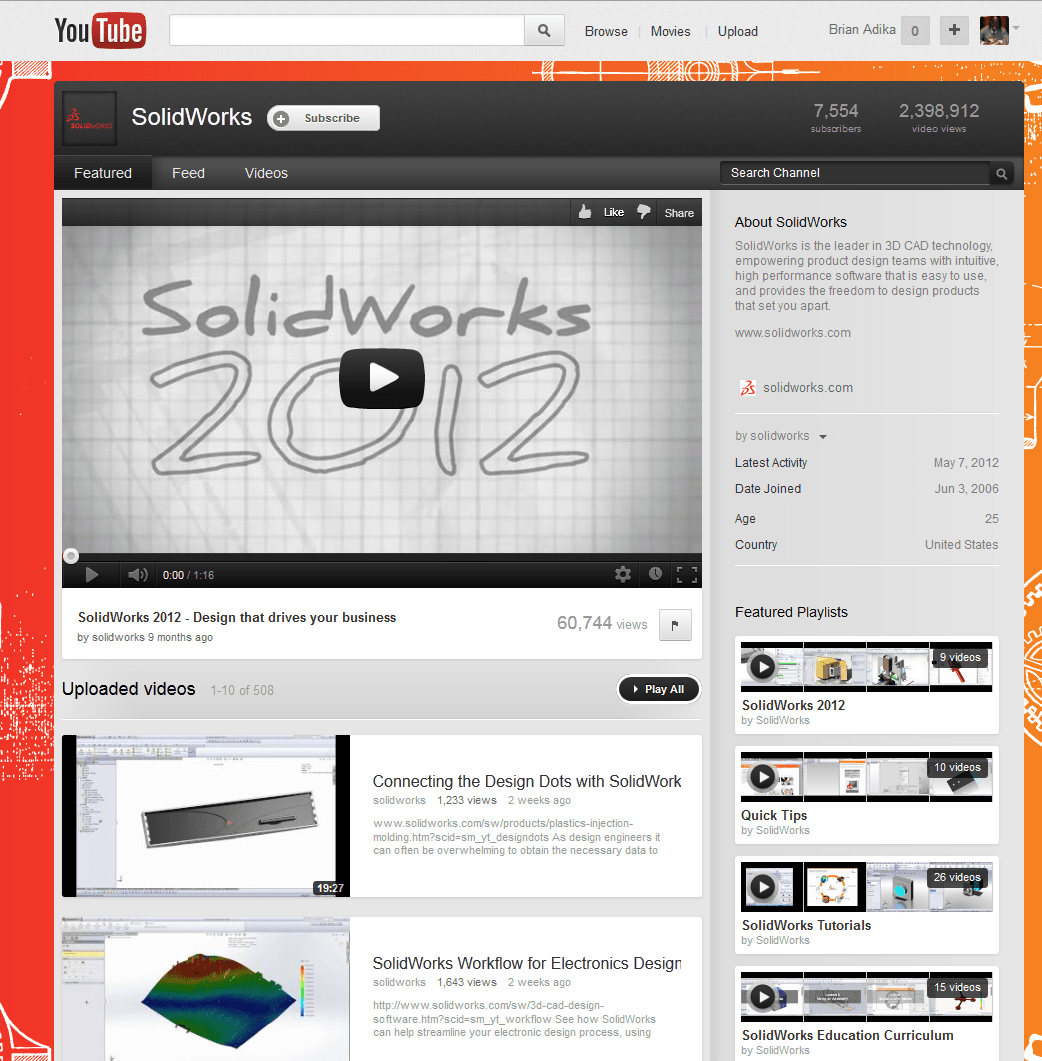 Brian Adika Technical Analyst Computer Aided Technology, Inc.