SOLIDWORKS World 2015 Presentation Preview
Discovering and Understanding SOLIDWORKS Dismissed Messages
Delivering the Impossible, Great Teamwork Makes Medical Device History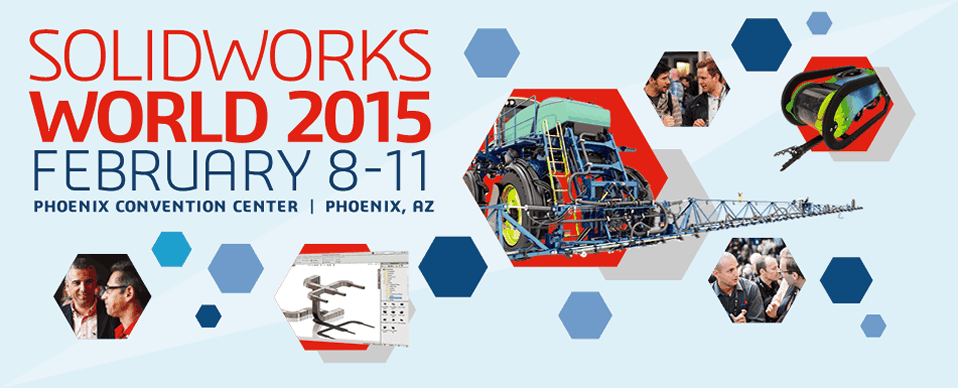 SOLIDWORKS World is just around the corner and the techs at CATI are very busy completing our 14 presentations that we are giving this year. You can check out this year's session schedule on the SOLIDWORKS World 2015 website. http://www.solidworks.com/sww/
Monday 1:30-2:30 Room North 229
This year Phil Whitaker I will be presenting Discovering and Understanding SOLIDWORKS Dismissed Messages
This presentation will take a look at the dismissed messages in the system options. It will take a look at each message and explain what this means to the customer when they select the "Do not show me again" option.
Attendee Benefits:
Customers dismiss messages all the time because they do not want to see them. Attendees will learn what it is that they are actually dismissing and how it affects productivity.
Tuesday 1:30-2:30 Room North 124 A-B
I will also be presenting as part of a great CATI customer success story: Delivering the Impossible, Great Teamwork Makes Medical Device History, told by Ken Pawlak of Natus Medical, Ed Eaton of DiMonte Group, Ken Breeding of Eastman Chemical Company. If you want to be inspired, we will be telling a story about a project that starts off on the wrong foot, get re-engineered, 3D Printed, and Molded just to have to overcome an eleventh hour change without losing any ground.
Learn how SOLIDWORKS Solid Modeling, Engineering, Rapid Prototyping, Mold Design, and Eastman TritanTM CoPolyester achieve ground-breaking product design. This session chronicles development of Natus Medical's next-generation infant hearing screener, Echo-Screen III, the first BPA-free pediatric electronic medical device.
Attendee Benefits:
Attendees will learn about CAD modeling and development approaches to avoid; critical benefits of early collaboration with designers, molders, and material suppliers; rapid prototyping material selection for product development and destructive testing; and what happens when an 11th-hour market change forces a material change.
We hope to see you in Phoenix at our presentations!
Thank you,
Bryan Pawlak, CSWE
Sr. Application Engineer
Computer Aided Technology, Inc.