Stratasys Hits the Slopes with 3D Printed Skis
Not all the winter sports records are being set in Sochi. Here's one fresh from Lake Tahoe!
Stratasys co-founder, chairman and chief innovation officer Scott Crump recently braved the slopes to test a pair of what are believed to be the first fully functional 3D printed skis. Dominic Mannella, the Stratasys senior applications engineer who designed the skis, noted, "Scott loves to be the first to try anything, especially when it comes to 3D printing. I am not aware of anyone who has ever taken 3D printed skis downhill before.
For the 3D printing method, they chose Fused Deposition Modeling (FDM) 3D printing Technology because it works with a range of production-grade thermoplastics suitable for abusive outdoor environments. A ski segment was 3D printed on the Fortus 900mc Production System.
The skis were designed in SolidWorks.

>>Click here to read the full article found on the Stratasys Blog.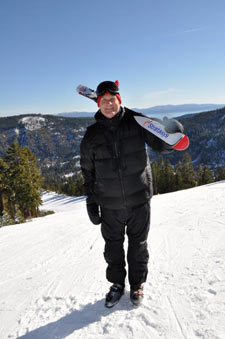 Tracy Golden
Marketing Assistant
Computer Aided Technology, Inc.