SW Explorer - Rename and Search is Slow
Did you know that SolidWorks Explorer rename feature has a where used option?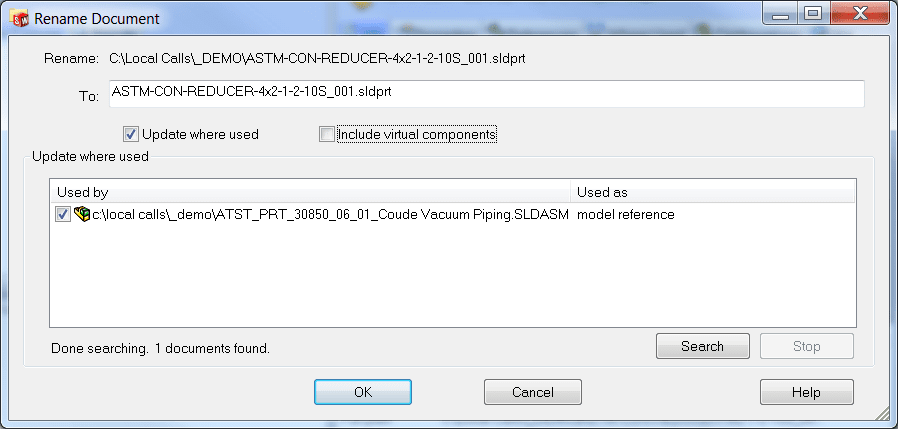 Have you stopped using it because it is slow? SOLIDWORKS Explorer search options and locations are controlled through the Windows Search feature. It may have unwanted locations added to it from other programs. Such as Internet Explorer files and Outlook, there can be a lot of files here in these 2 folders alone. Most likely none you would like to search for SOLIDWORKS models.
The list shown in SW Explorer is short and hard to read and modify.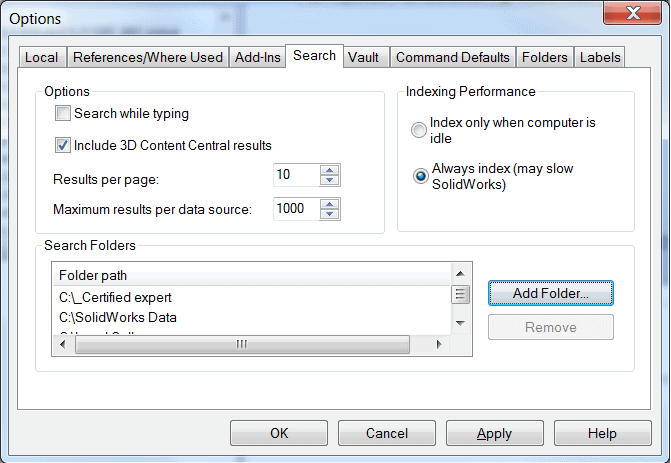 So how do we clean up and get the index to speed up? Well first off if you have lots of SOLIDWORKS files you want to clear the Always index button, this can affect total system performance.
We can get to all of the locations, and modify the list easily through here:
Control Panel, sort the view by large or small icons, and pick Indexing Options.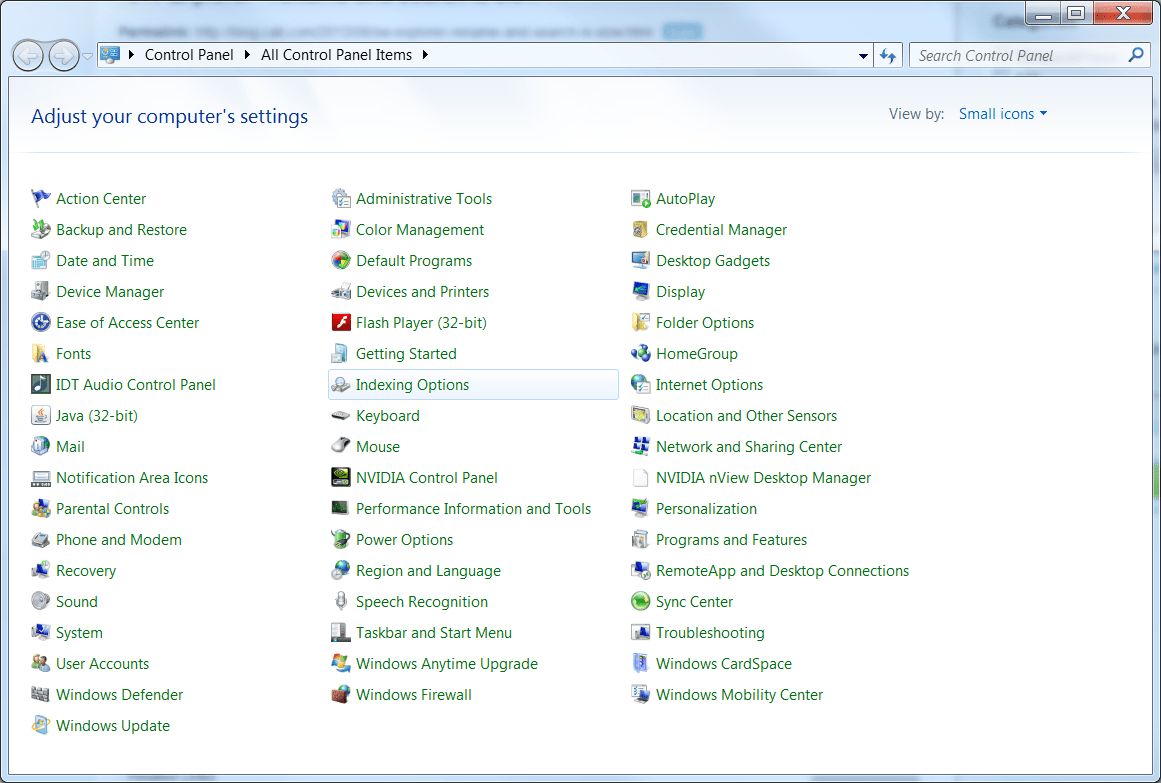 As you can see in this image there is a lot of wasted search.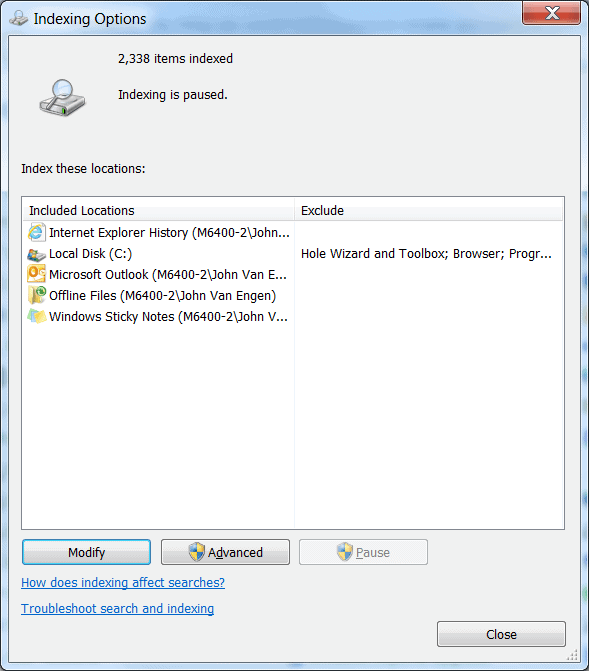 Click Modify to edit the locations.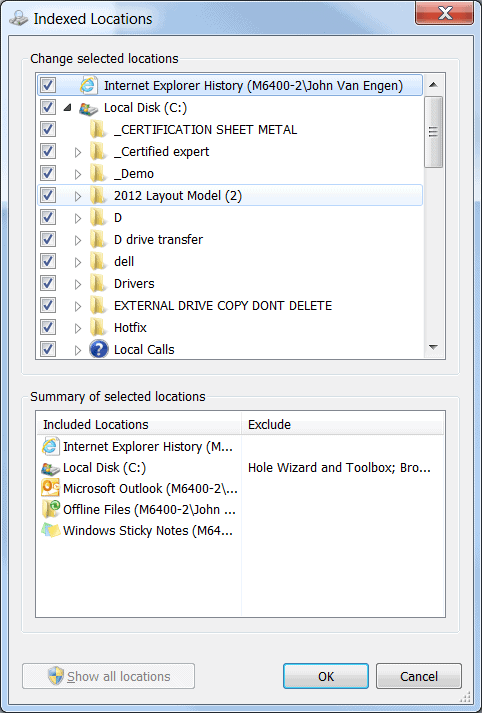 When you are done, click OK to return to the previous menu. Then go to the Advanced button, and click Rebuild to rebuild the index (this will take a while).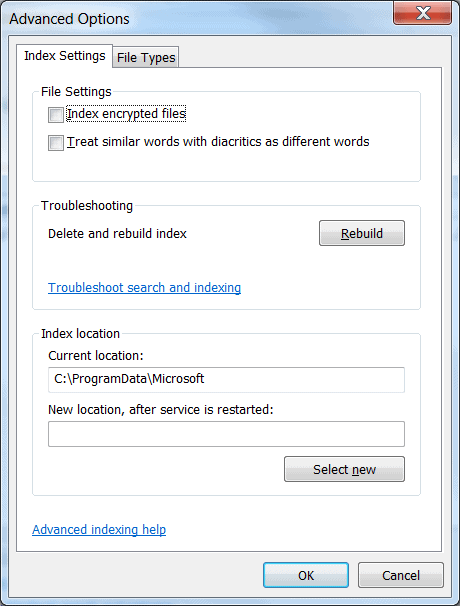 John Van Engen
Tech Support
Computer Aided Technology, Inc.