The Benefits of Connecting with 3DEXPERIENCE Visualize
3DEXPERIENCE SOLIDWORKS Professional and 3DEXPERIENCE SOLIDWORKS Premium both include 3DEXPERIENCE Visualize Professional. As a point of comparison, the desktop version of SOLIDWORKS Professional and Premium, on subscription, include only a seat of Visualize Standard.
In Visualize Standard you can create photo-quality static images with ease.
Visualize Professional contains all the features and functionality within Visualize Standard, plus it includes advanced capabilities such as a full animation suite, user-defined lighting, a rendering queue and lots more. For more information on Visualize, please check out the following video.
Bottom Line: You get much more Visualize functionality when choosing 3DEXPERIENCE SOLIDWORKS Professional or Premium, in addition to:
A single repository to store and manage data on the 3DEXPERIENCE platform,
Functionality to easily search, view and comment on 3D data,
The ability to create tasks and issues directly on the model.
3DEXPERIENCE Visualize gives you easy access to data that is stored in the cloud. And you can search for data without leaving the Visualize interface. Here we are searching for CAD geometry and you can simply open files from the Search results.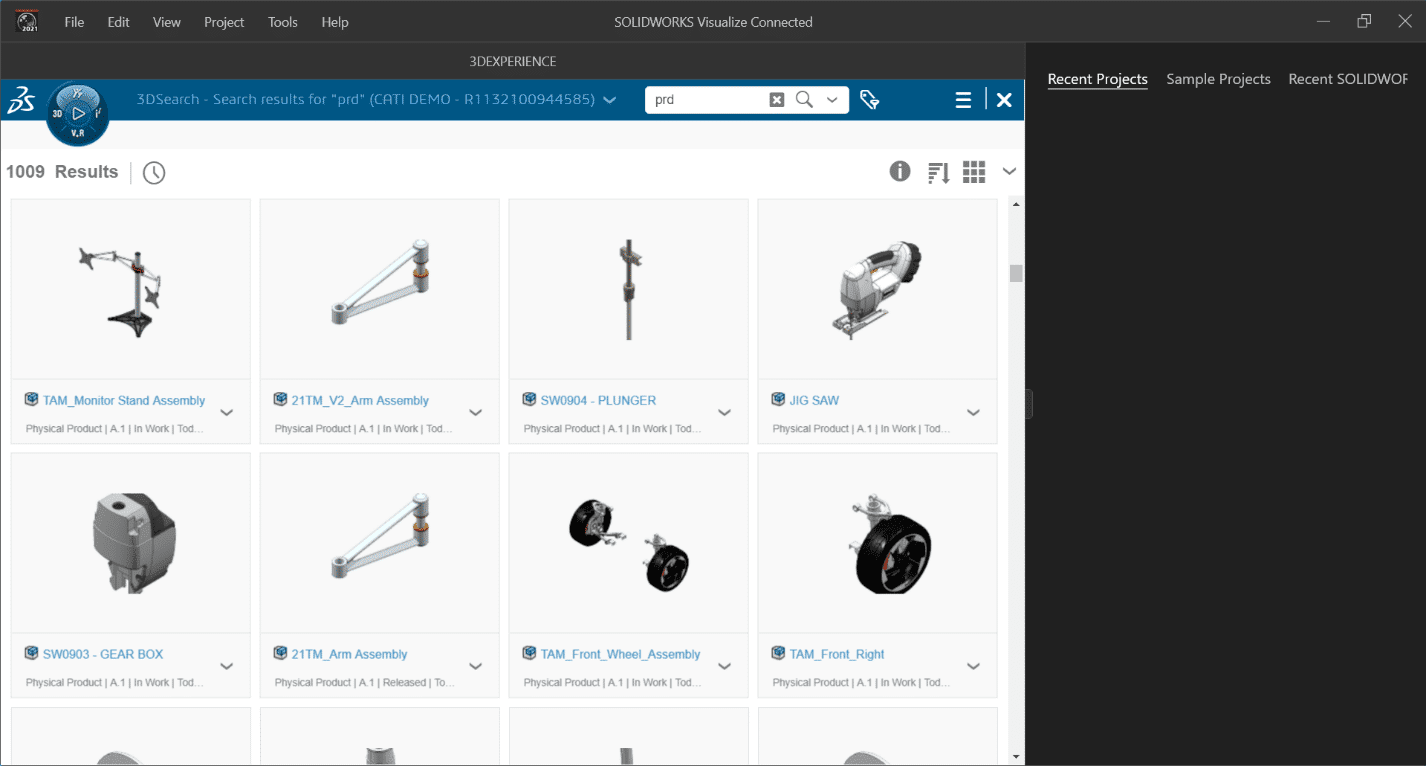 Alternatively, the 3DEXPERIENCE platform includes the Collaborative Tasks application. With Collaborative Tasks you can organize, access, prioritize and execute tasks, enhancing your productivity.
When someone creates a task, a model can be attached for easy access. The recipient of the task can open the model directly into Visualize, eliminating the need to search for files.
The file is opened and you work as you normally would in Visualize Professional to create stunning visual content.
Once you have created your content, you can attach it as a deliverable to the same task, making it easy for the approver to find and review.
The approver can easily open and review renderings with cloud-based viewing tools.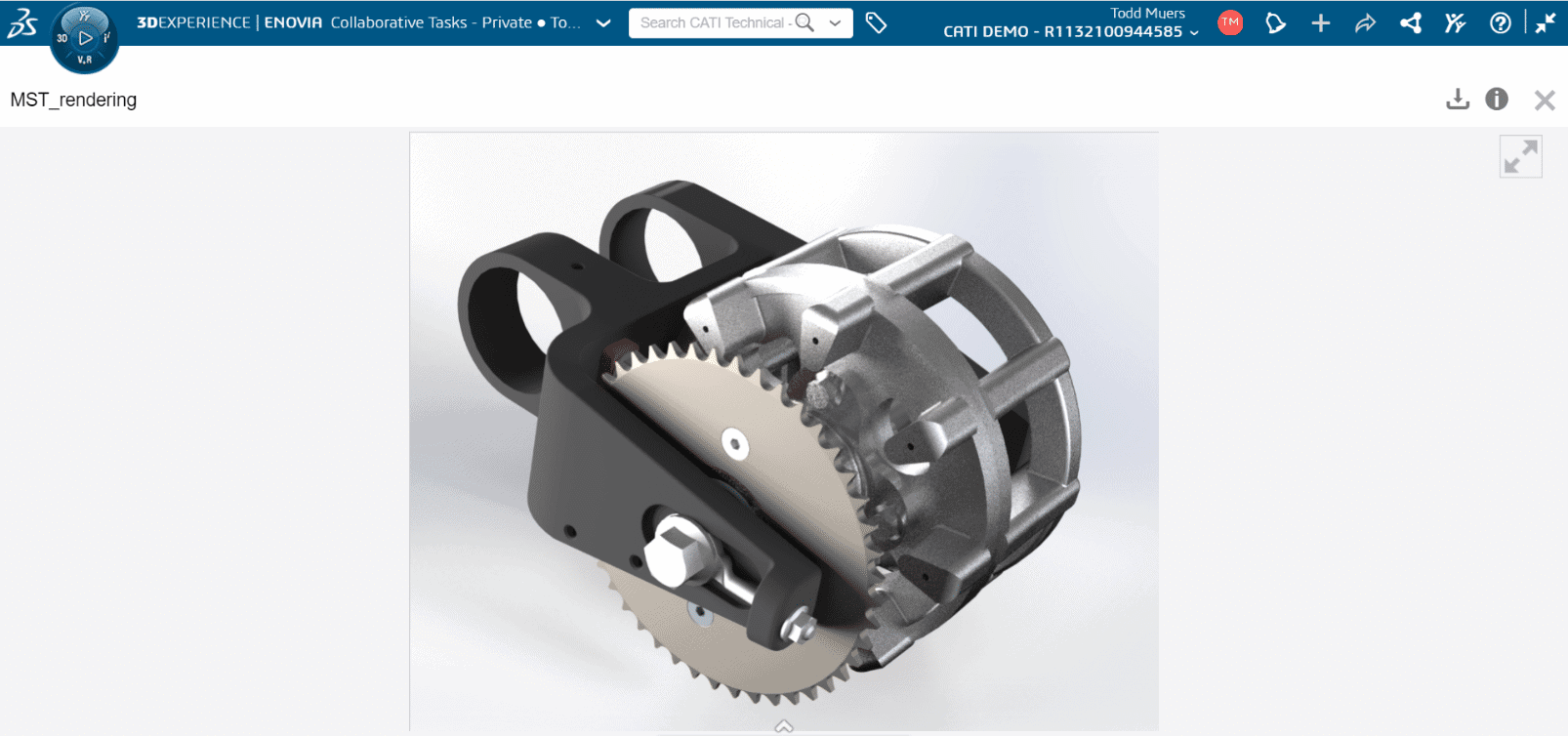 3DEXPERIENCE SOLIDWORKS Professional and 3DEXPERIENCE SOLIDWORKS Premium give you all the benefits of cloud storage and online collaboration from the 3DEXPERIENCE platform, plus all the power of Visualize Professional!
Bob McGaughey
Elite Application Engineer
Computer Aided Technology