Things you probably didn't look at in the SOLIDWORKS File Menu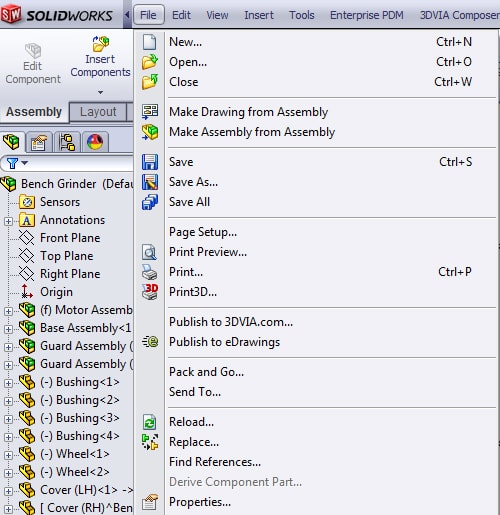 Good Afternoon Everybody,
I thought I'd take a little time to share with you some "things you probably didn't look at" in Solidworks. Today, I'm focusing on the FILE MENU! I hope you enjoy.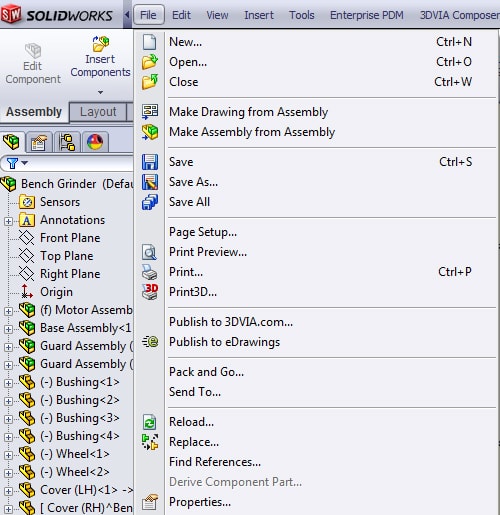 Command #1 Print3D
If you office network has a 3d Printing device you can send models directly to it.
Command #2 Publish to 3DVia.com
This will allow you to create and publish your SOLIDWORKS content to your very own person little cloud of SOLIDWORKS data to display on the 3dVia app available on IPAD. Great for showing your customers just how tech savvy you are.
Command #3 Derive Component Part…
This command only appears if you are in an assembly in the file menu. I'd never used it until today. It's greyed out unless you have a part selected. But when one is,you'll be able to created a drived part straight away from the assembly, without going back to the part level.