TO DELETE SELECT AND HIT THE DELETE KEY........................ OR THE ENTER KEY?
While working on some projects a couple of months ago I was changing my registry settings in SOLIDWORKS and trying different things to try and reproduce some issue or issues that one of our customers was experiencing. In my haste to diagnose the problem something interesting happened. When I selected the item inside of SOLIDWORKS and hit the delete key absolutely NOTHING happened. I thought to myself "Wow that's really strange." No matter what I did I could not delete anything with the delete key.
Sketches, features, planes, nuthin. Ughhhhhhhhhhh.


Now, I could right click and get the delete from there, but what a pain. After some time of beating my head up against the wall, table, desk and every other hard surface available, I decided before I deleted my registry or re-installed SOLIDWORKS to fix the "problem," I would look in the customize settings and hit the keyboard shortcuts. They wouldn't do that would they?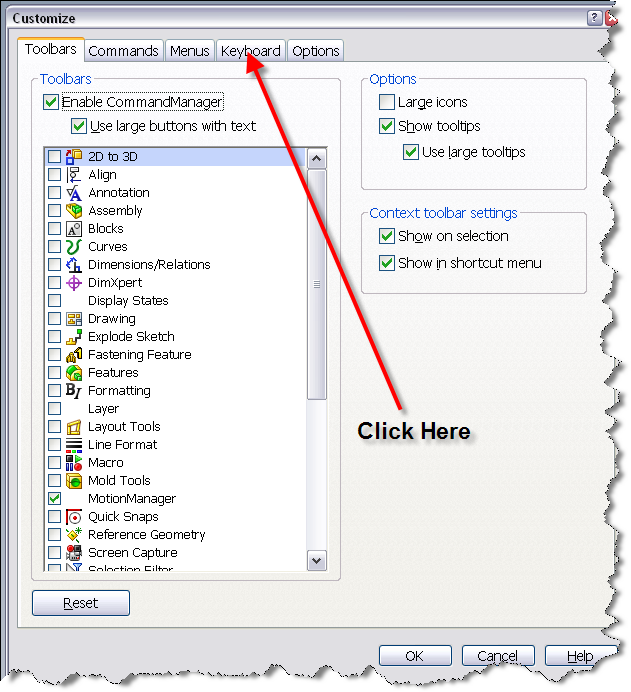 The default setting should look something like this: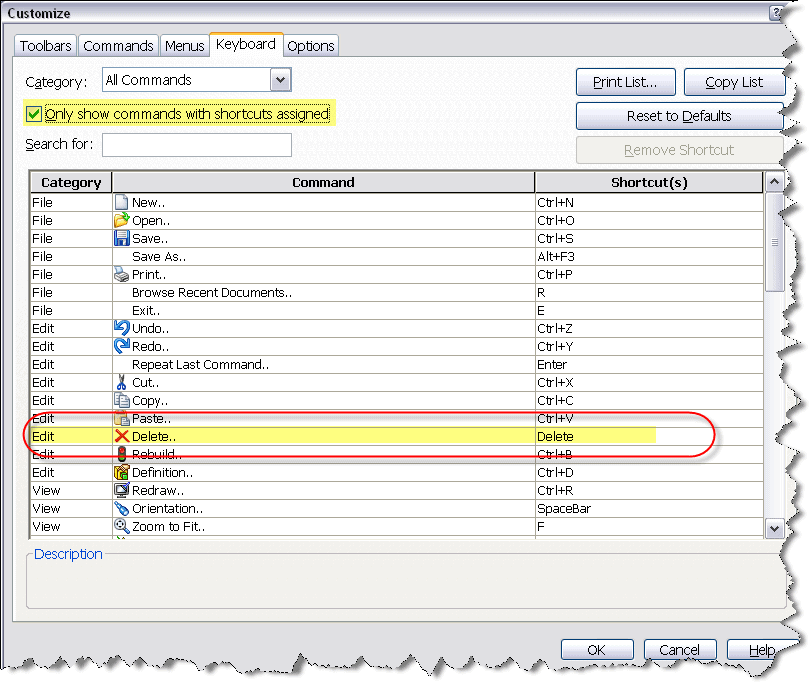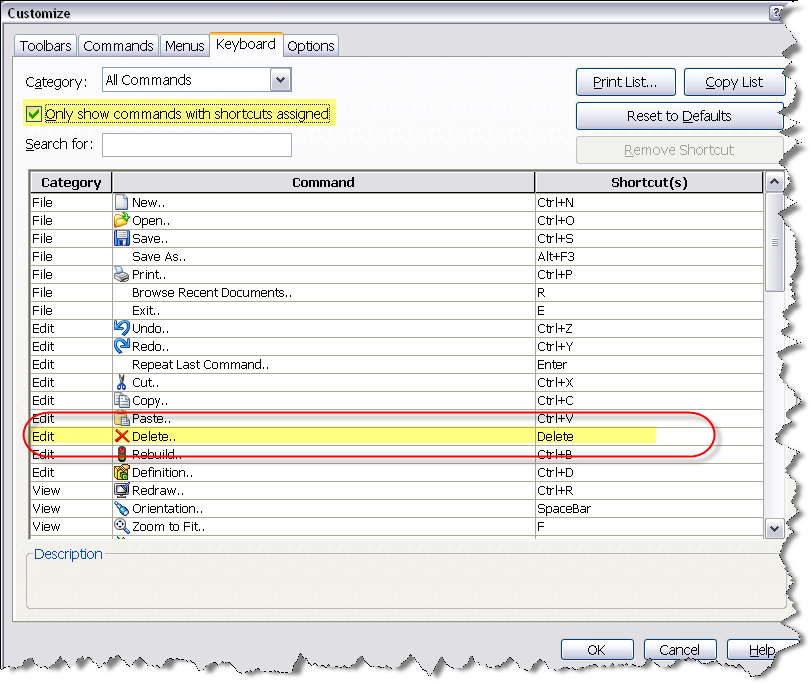 Mine however had this going on: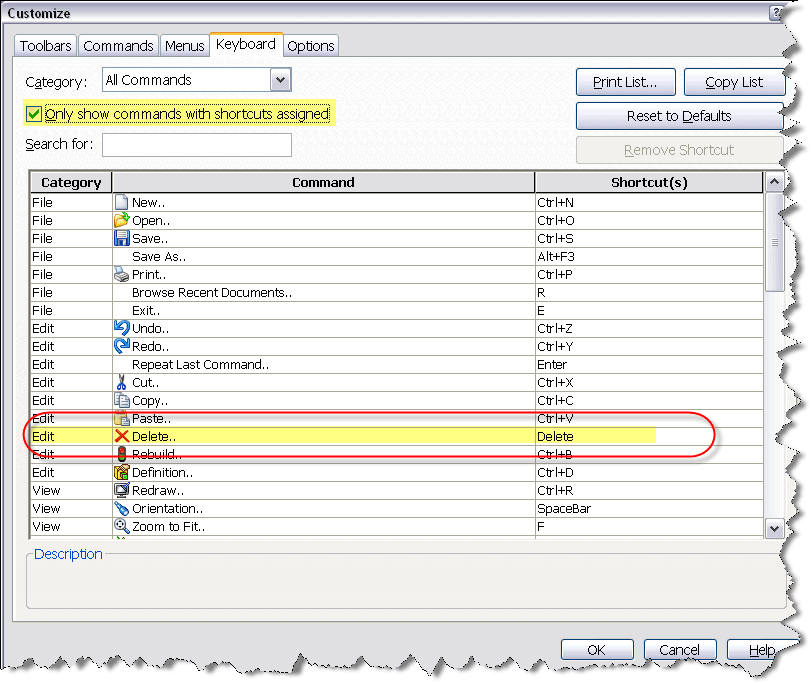 So this now begs the question? And the answer is yes………..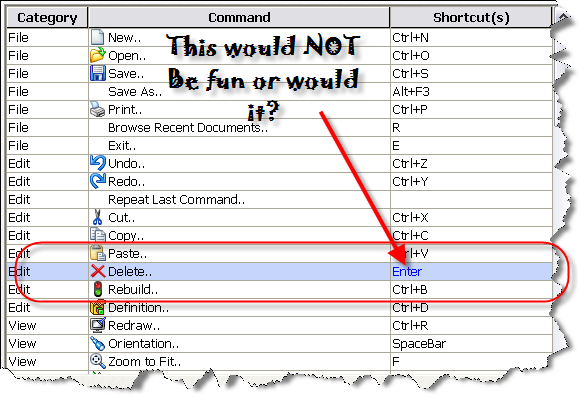 Todd Werginz
Technical Analyst
Computer Aided Technology