Using Augmented Reality on Apple and Android Devices Via eDrawings App
Using Augmented Reality on Apple and Android devices via eDrawings App
Augmented Reality (AR) allows mobile users to view their SOLIDWORKS parts or assemblies in 1:1 scale and gives users the ability to view their design in their surrounding environment. Use of a mobile device is also a great way to convey complex design information in the palm of your hand without even having SOLIDWORKS installed.
The basic eDrawings app itself (which includes AR) will set you back $1.99 on both the Apple Store and Google Play, and will allow the in-app purchase of $7.99 for the upgrade to the Professional version.
Once installed, the app comes pre-loaded with some SOLIDWORKS models you can use right away. The app also allows the importing of your own files via e-mail or cloud.
To access the Augmented Reality feature, open either a part or assembly and press the AR button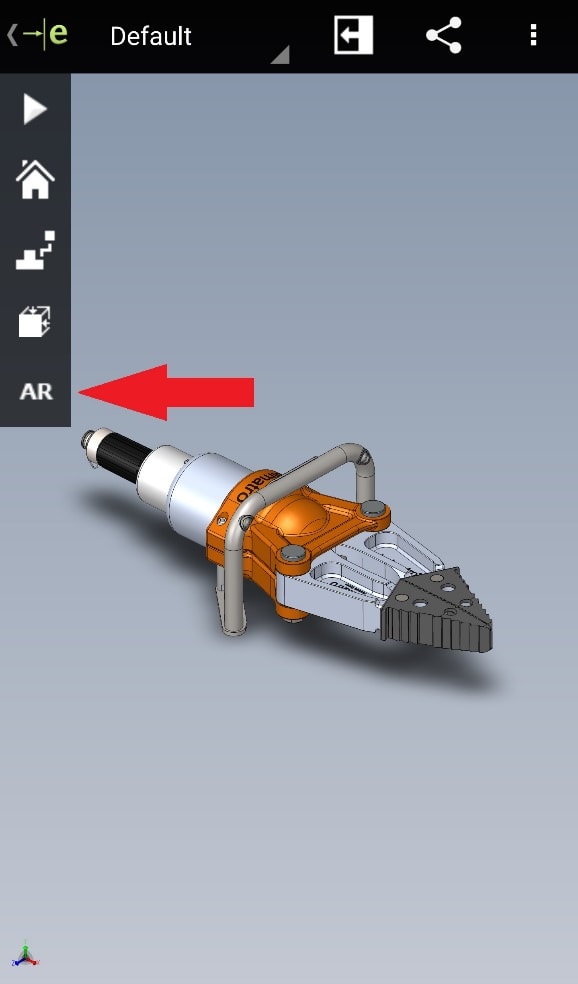 This will activate your device's back facing camera and requires you to locate the Global Marker in your camera viewport. You can either e-mail and print the global marker yourself from the eDrawings menu or download and print the attached PDF here: Global Marker
Once the Global Marker has been printed, place it anywhere in your environment and locate the marker using your mobile device. The result should be a 1:1 scaled view of your part or assembly in your surrounding area.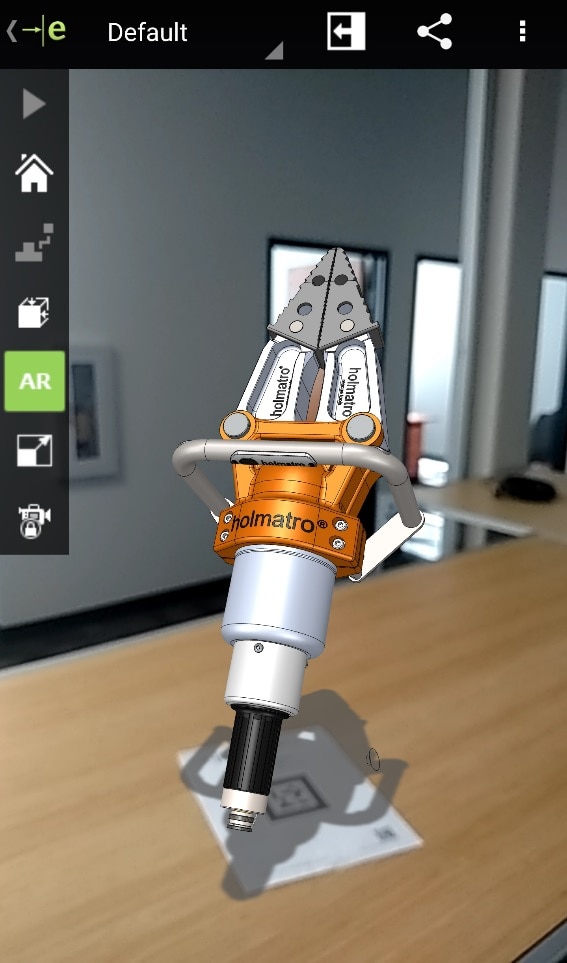 The e Drawings app allows you to rotate using 1 finger and pan using 2 fingers to drag. You can also adjust the view scale via the app and lock your viewport window to capture pictures and show off your design. Don't forget the app also supports exploded views for assemblies. Give the app a try and let me know what you think!
Jordan Puentes, CSWP
Application Engineer
Computer Aided Technology, Inc.
www.cati.com