What is "Dissolve Sketch Text?"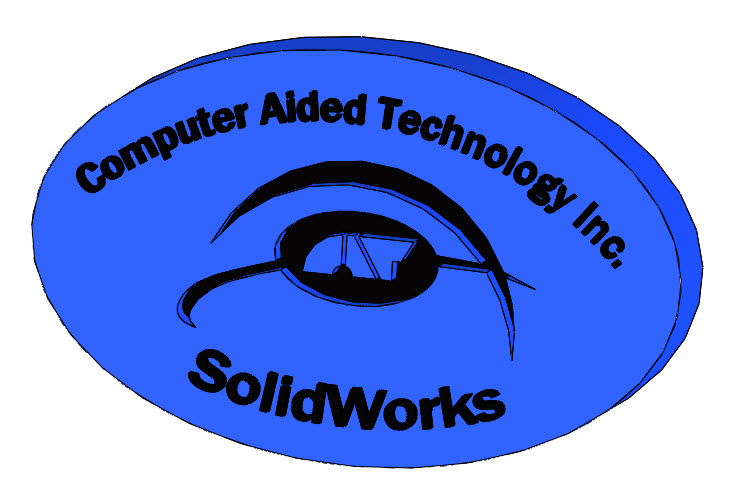 When adding text to a part, SolidWorks has made the task simple.Text is added by using the 'Annotation' feature in the Sketch Command Manager. Text can be used with Extrude Boss/Base or Extruded Cut.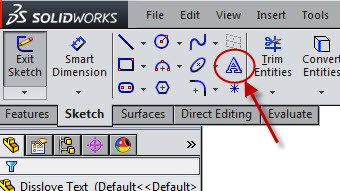 For this example, a guide curve was used to position the text.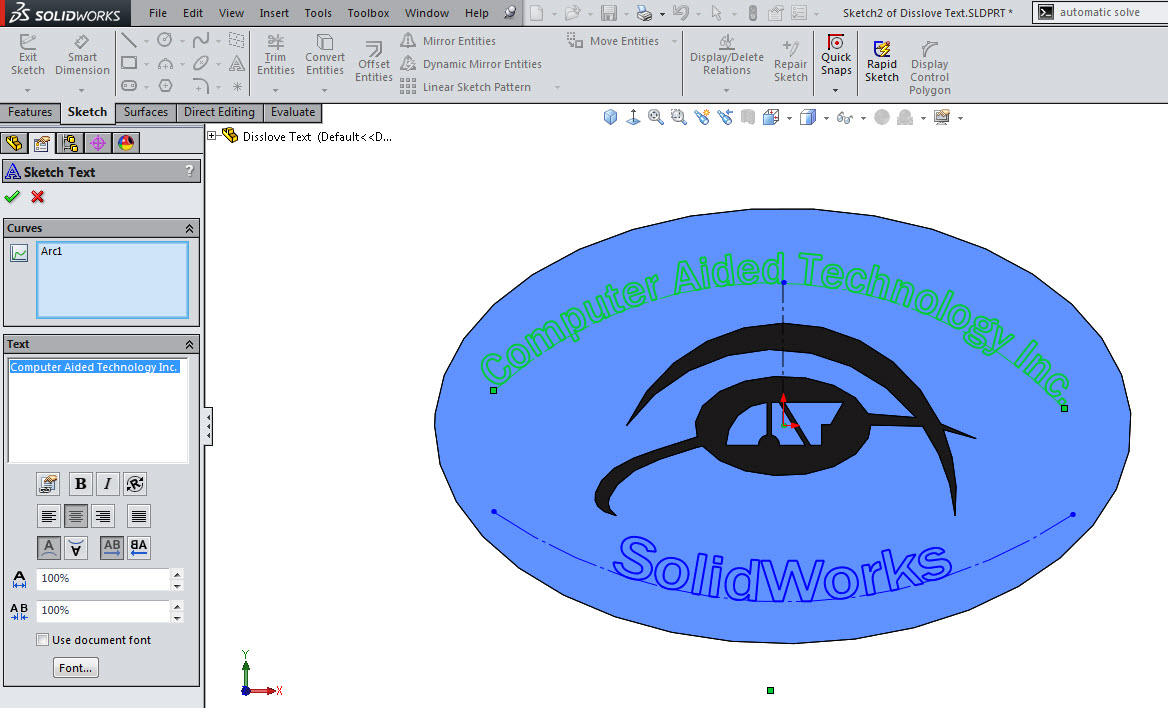 Notice the test is all one Annotation entity. For some applications, text is best utilized when it's a series of splines and lines. To do this, right-mouse click on the text and pick Dissolve Sketch Text in the menu.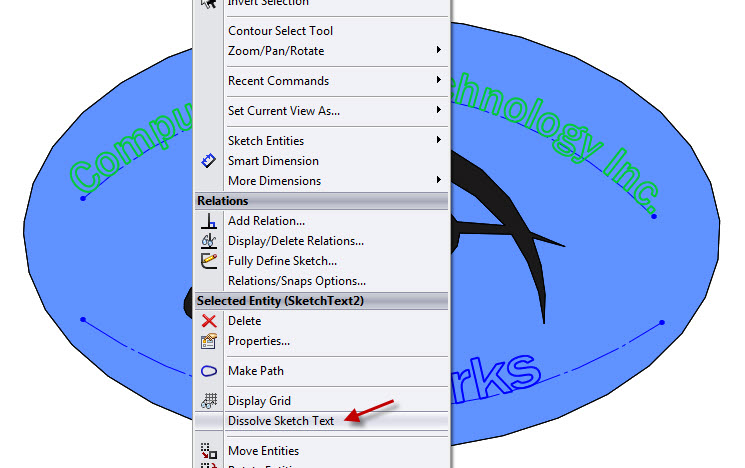 The Annotation is now converted into lines and splines.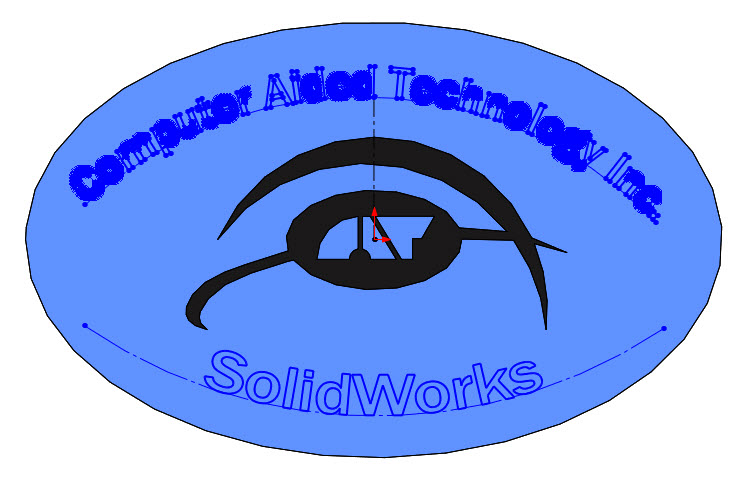 Note: Dissolve Sketch Text cannot be undone.
After the Dissolve was added, the Extruded Boss phsically looks the same.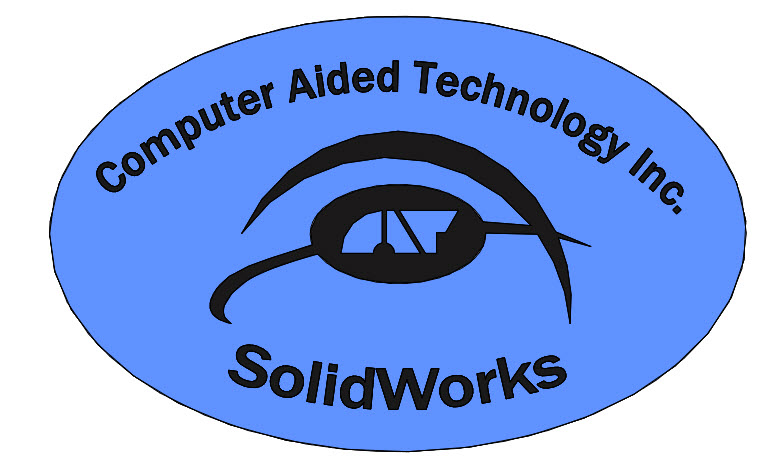 Judy Marlo
CATI Application Engineer