SOLIDWORKS: Why Can't I Rotate My Sketch?
Why Can't I Rotate My Sketch in SOLIDWORKS?
I have run into this many times. Customers call in because when trying to rotate a sketch in SOLIDWORKS, nothing happens…no error; it just does not rotate at all. The issue goes back to sketch settings. By default, Automatic Relations are turned on under sketch settings.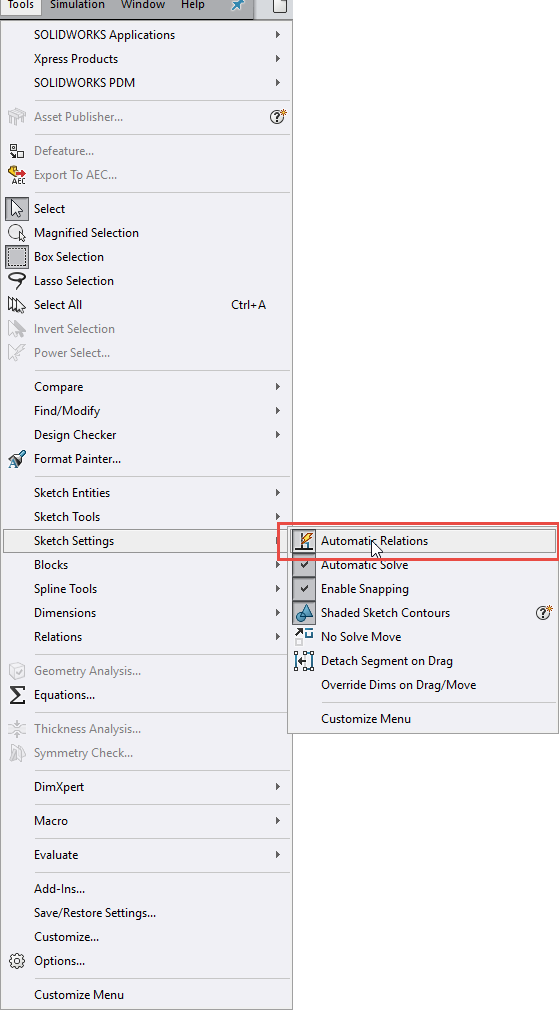 With this setting on, which most people prefer, it will do just what it says – create relations.
You can see all the relations in this sketch by just creating some lines.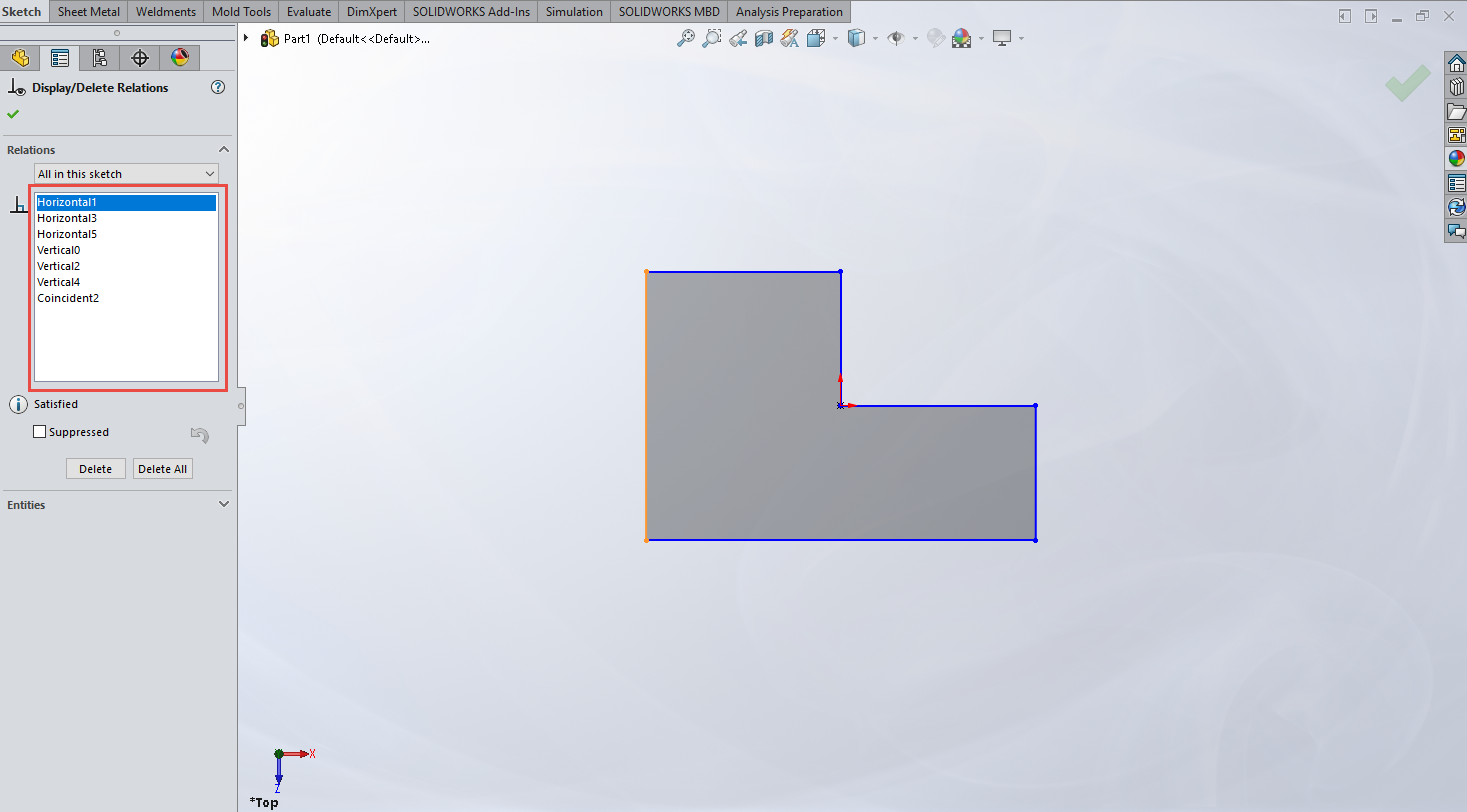 So now trying to rotate the sketch, it will keep those relations. It will not try to recalculate them (a horizontal will not become a vertical).
This is why it can not rotate. You must break the relations first. Does this mean you must manually delete them all? No, not at all. There is an option to do just this in the rotate sketch feature manager (same as in the move command). It is simply the "Keep relations" option.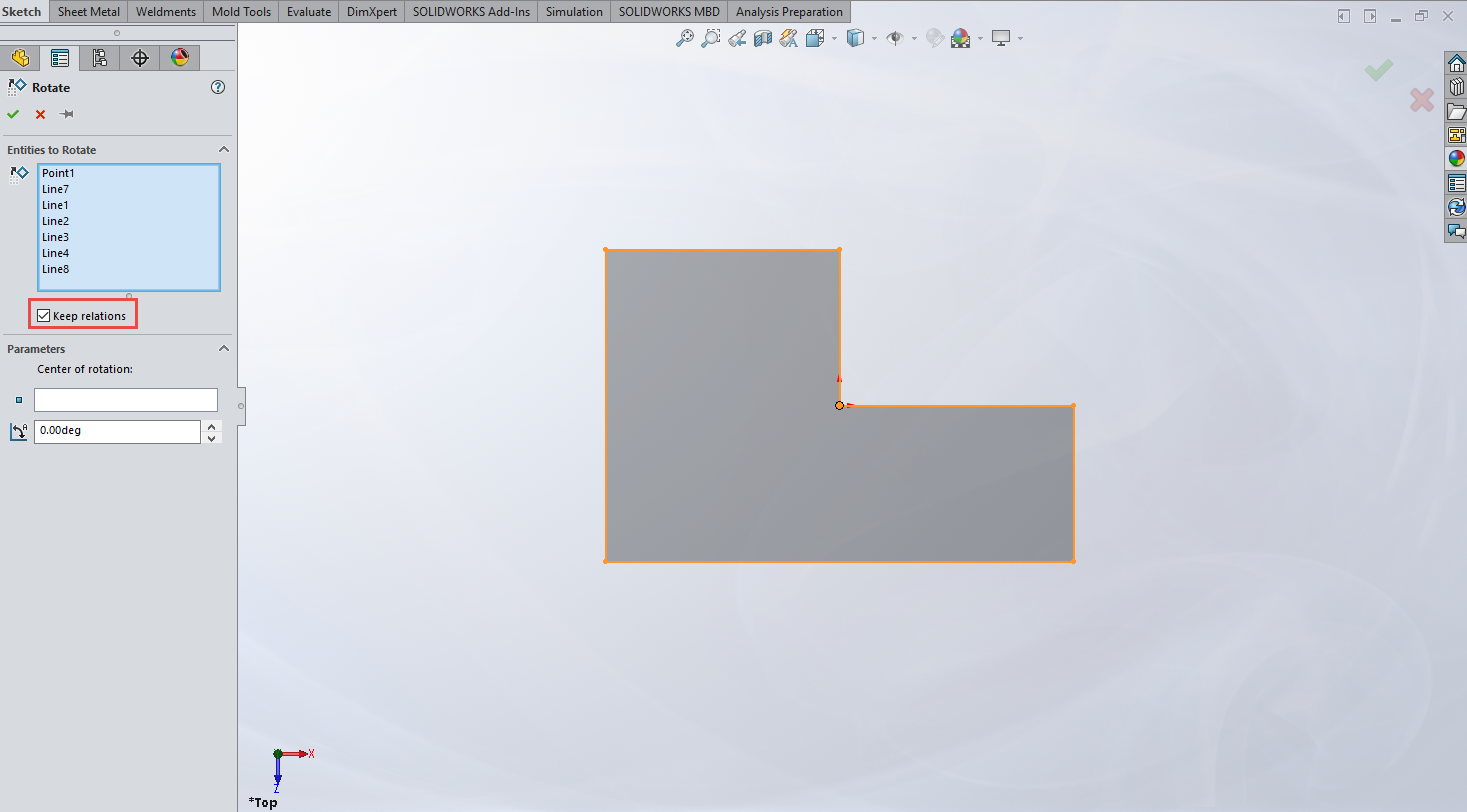 By unchecking this option, you can now rotate your sketch in SOLIDWORKS.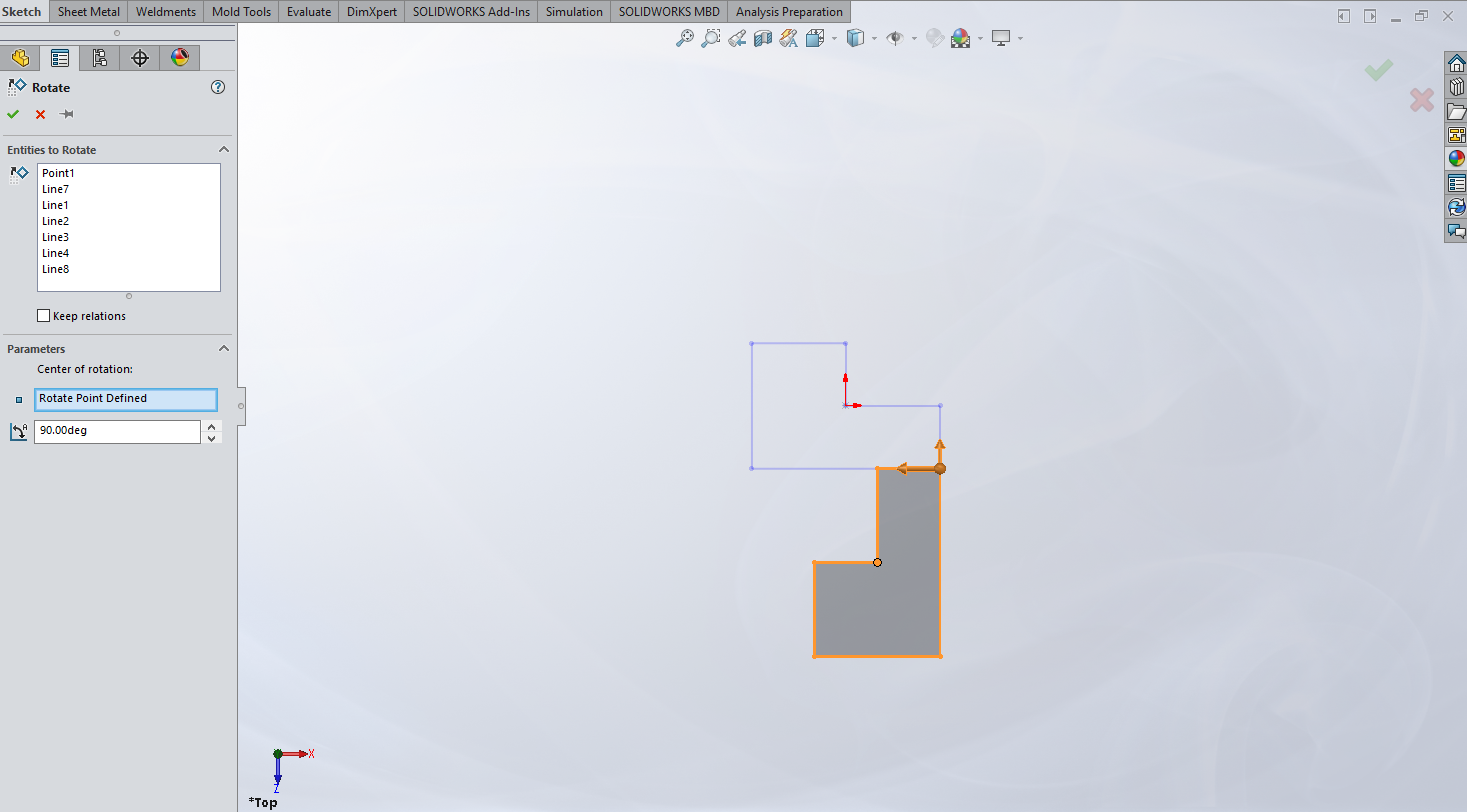 Blake Cokinis
Sr. Support Product Specialist
Computer Aided Technology, Inc.