Why don't I get the SOLIDWORKS warning messages anymore?
I don't have patience when it comes to seeing the same error/warning messages over and over again. My normal tendencies are to put a check where they ask "don't show this again". However this can because some issues in the future. SOLIDWORKS can start opening assemblies and drawings with everything suppressed. At times it could start freezing.
If you want to see the messages again just simply go to Options>Messages/Error/Warning. Deselect all the boxes (if you have issues with SOLIDWORKS and not the individual files) and click ok.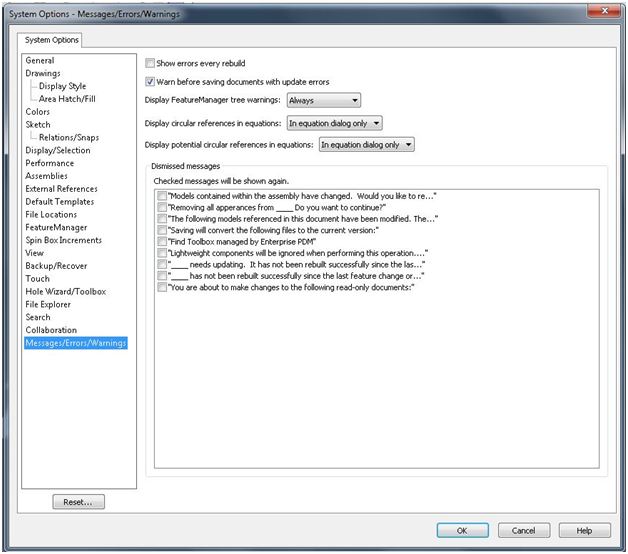 Ketul Patel
Computer Aided Technology, Inc.