Why is Pack and Go picking up extra files in Solidworks?
The key here is external references. At times you may not even encounter any external reference symbols in the feature tree, no extra files when looking at Find References. The only time you will notice the issue is when you do a Pack and Go. For instance, I have a main assembly with a single subassembly and some parts. The first picture shows the main assembly (Advmates) and the second is the subassembly (follower).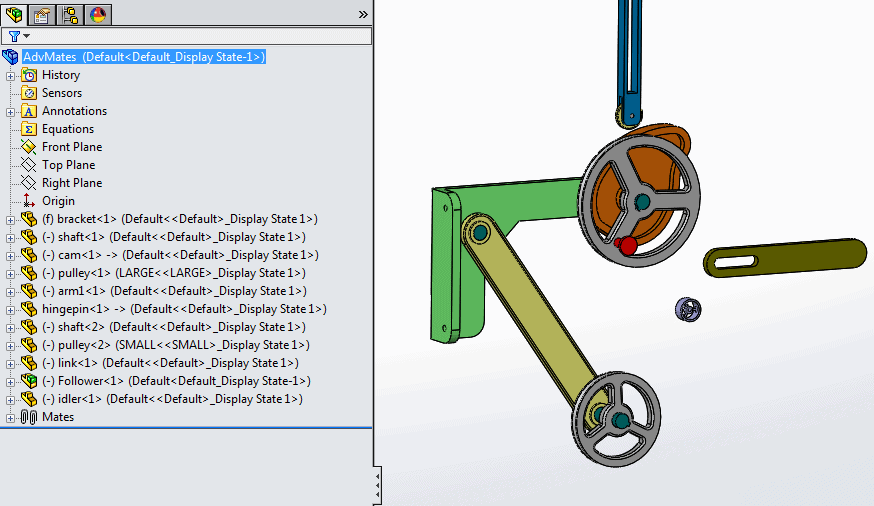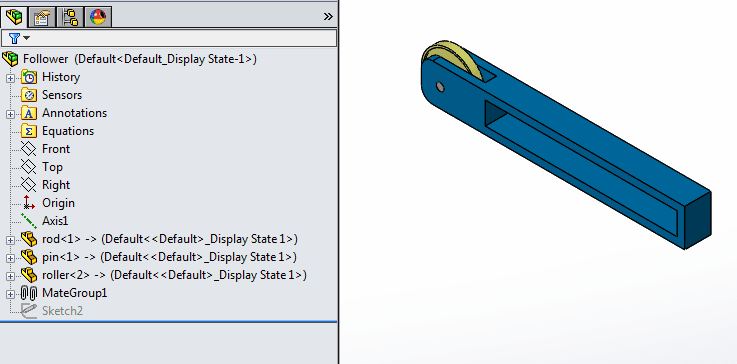 What I did to setup the problem was I edited the Follower within the Advmates. Then, I put a sketch in there and referenced anything geometry from the Advmates. If you noticed in that picture I suppressed the sketch and it doesn't show that there are external references. Also, the Find References does not show anything. However, the Pack and Go of the Follower assembly does show it.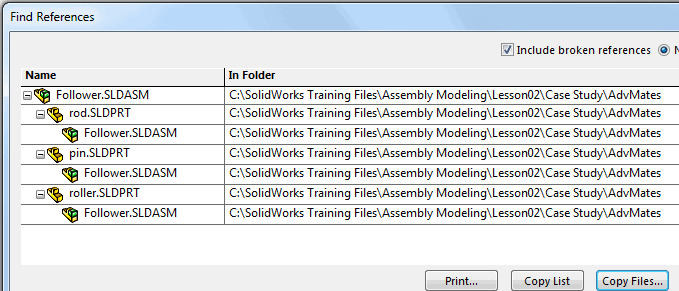 The only way to see this issue is to unsuppress the sketch.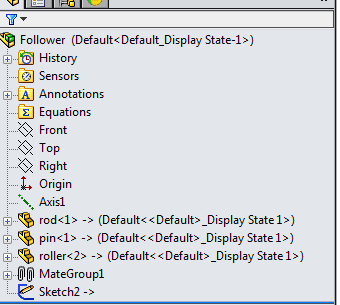 Other ways things can get hosed up are sketch planes and offset planes. Those items and features do not show external reference symbols so please keep an eye on where you are referencing your new geometry.