Why Would You Do That? Little Leaguers and Rocks.
My oldest has graduated from Tee-Ball to coach pitch Little League this year. I also graduated from spectator to assistant coach. The one consistent thing I noticed is that almost every kid (including my own), hit their aluminum baseball bats against something other than a baseball. The dugout bench, steel backstop posts, rocks, cement, other bats, you name it. Every time I hear the clink, or see the impact I cringe. I have found myself numerous times asking the kids "Why would you do that" followed by "take care of your equipment, it needs to last and cost your parents good money".

Why do I cringe? Here's why. For illustration purposes I modeled my sons baseball bat in SOLIDWORKS two different ways. One configuration of the bat has no defects, the other has a "chip" in the surface of the bat. SOLIDWORKS Simulation provides the cringe worthy proof.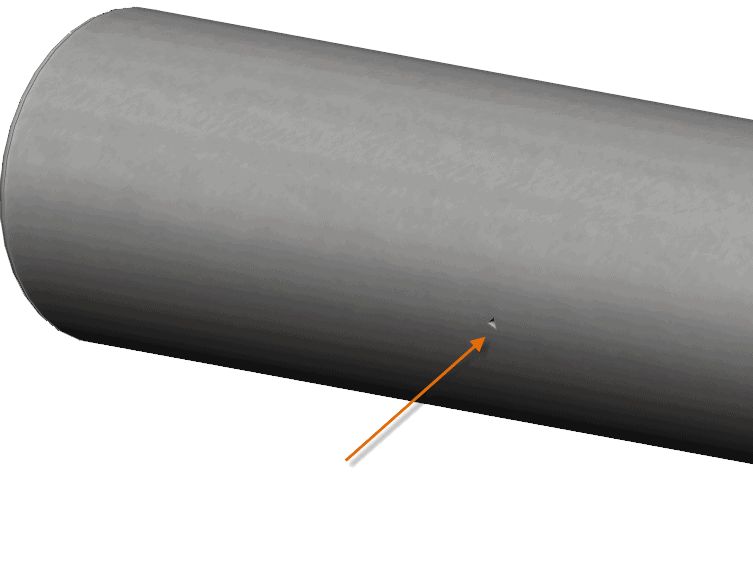 The bat material was specified as 6061 Aluminum, and the ball material is a custom low elasticity rubber. I chose a relatively slow initial speed for the ball of 25 mph. Below you see the impact result of the bat with no defects. The force is absorbed and dissipated throughout the bat's barrel. A relatively low stress is reported.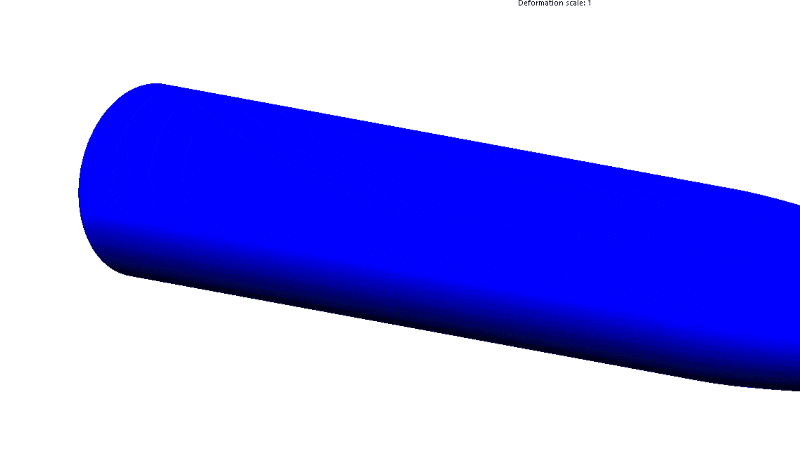 The bat with the surface defect behaves very different. When the ball impacts the force is concentrated at the defect causing the stress to rise quickly. The chip is a true stress concentration and now a point of weakness in the bat.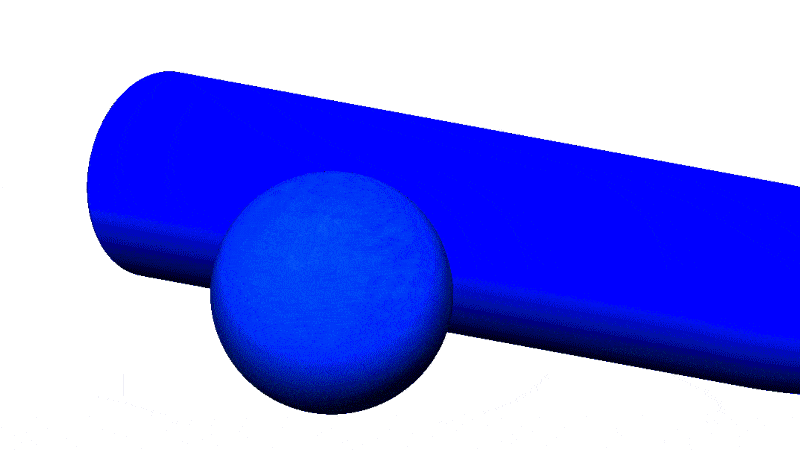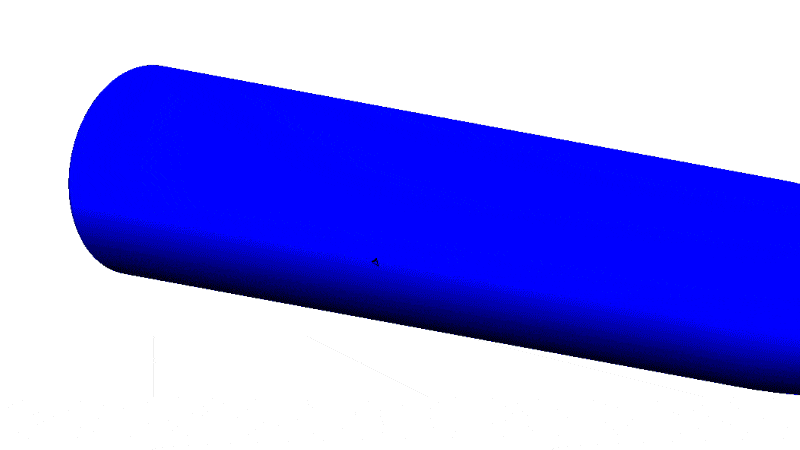 These chips and dents in the bat will lower the life expectancy and possibly lead to failure. Not every chip, scratch, or dent will lead to sudden failure, but it is something to think about. I would suggest inspecting the bat before use, or after one of the little leaguers decides to hit a home run with the side of the dugout.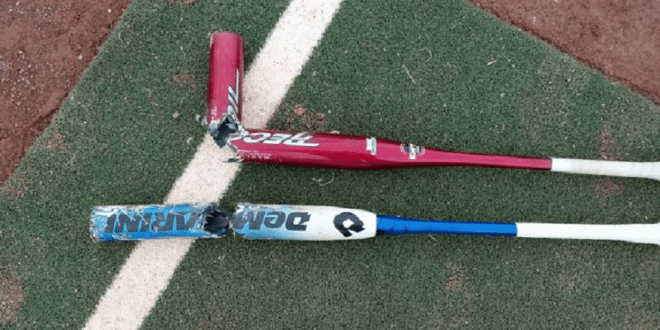 I only write this as a word of caution, and as a warning to all the kids who know better than their coaches and parents. Have a great season, and Play Ball!