Working With PDM Templates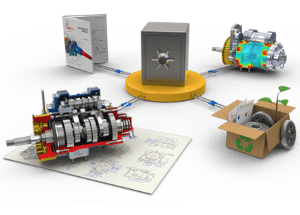 With the retirement of SOLIDWORKS Workgroup PDM, it's time for users to move to a new product data management solution: SOLIDWORKS PDM Professional or SOLIDWORKS PDM Standard.
To help you understand more about the solutions, we have several webcasts on the CATI YouTube channel showing different features about SOLIDWORKS PDM. Additionally, you can check out another blog post about what makes PDM Standard such an attractive solution.
Some of my favorite SOLIDWORKS PDM Professional features include:
Automated Tasks

Automatically convert SOLIDWORKS drawings to PDF, or many other file formats.

Project Folder Templates

Use PDM templates inside your vault to automate the process of building documents and folders for multiple customer projects.

Engineering Change Notices

Streamline the engineering change process as well as link information between PDM and ECN/ECO documents.
Now, let's take a closer look at using PDM templates to simplify your process.
Automated Tasks with PDM Templates
When we release files ready for production, most of us make a document to share beyond engineering. That chore gets rather monotonous at times, especially when the release is a large one. I remember my intern days standing in front of a blueprint machine. I remember standing there for hours, making dozens and dozens of prints. Ah the smell of ammonia…don't miss it a bit.
Today, we have much better tools at our disposal. A good one inside SOLIDWORKS PDM Professional is the convert task. With SOLIDWORKS PDM Professional 2017 we have several enhancements to the convert task. We now have convert tools for Office Word, Excel, and PowerPoint), DraftSight (.dwg), and MBD. All of these can be set-up and triggered to run automatically in your workflow.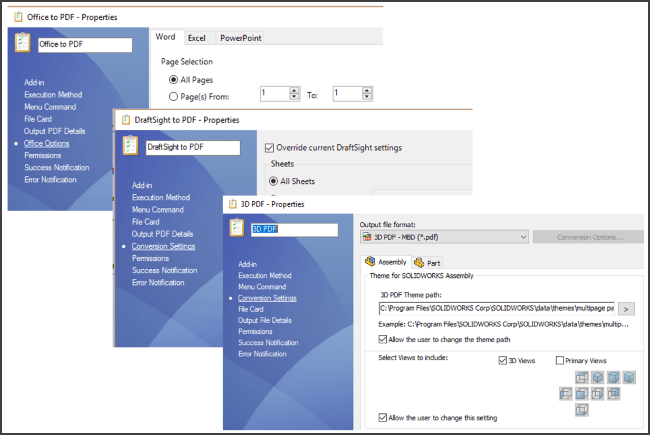 Project Folder Templates and Engineering Change Notices
For anyone in Engineering, you're probably familiar with an ECN or similar release process to get approvals for design changes. And, if you've been working intimately with CAD files, you know there may be limited folder structures for various projects. Or, like most of us, you wished there was a finite and consistent set of folders for each project. We've all logged into a network drive, only to find the project folders with random folder names and structure. Not only is it confusing to look at, but it makes it nearly impossible to find our data!
With PDM Professional, you can resolve this with a tool called "Templates".
For example, below are some screenshots of working on a template for automating an ECN process. It automatically populates and vaults Excel or Word documents, readying them for routing through an ECN approval process.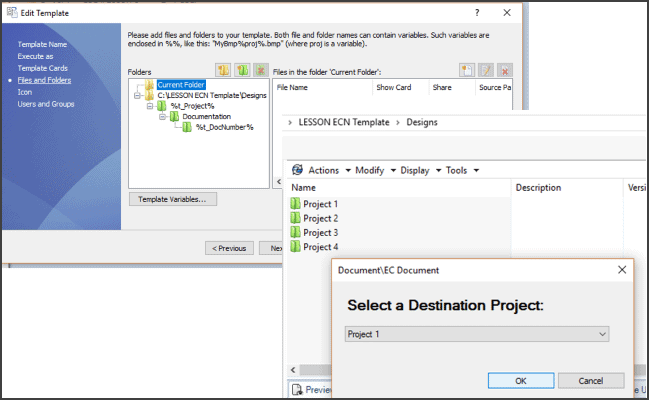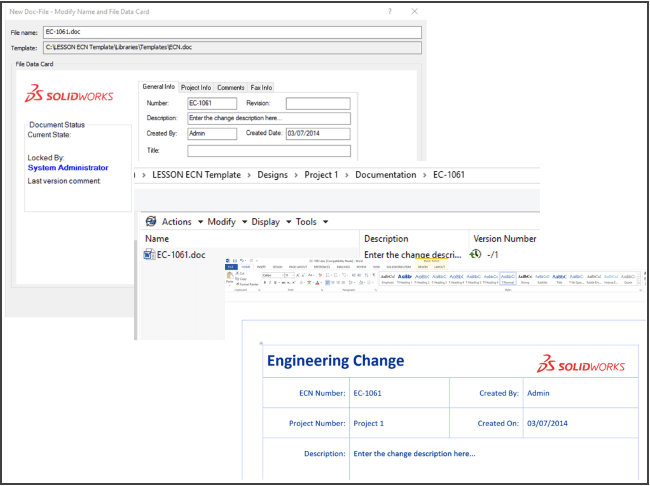 Let's look at another example. If you look below, we have a screenshot of a template for automatically creating project sub-folders. This PDM template asks the user for the project information. Then not only builds the correct (and consistent) folder structure, but populates necessary folders with template documents.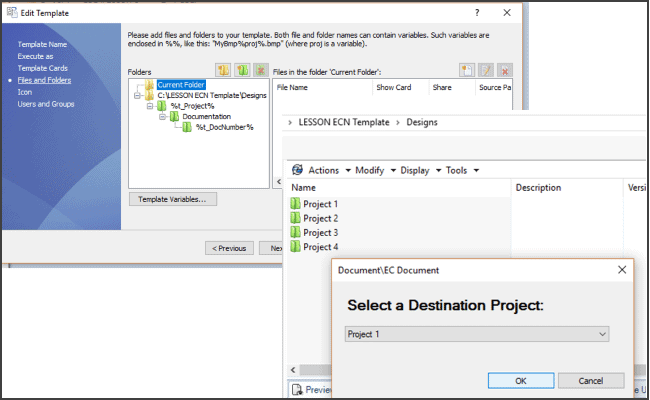 And of course, if you want to speak to someone about SOLIDWORKS PDM, just let us know.
Related Articles
SOLIDWORKS Workgroup PDM Retirement – Are You Prepared?
Your Training Starts Here: Saying Goodbye to SOLIDWORKS Workgroup PDM
About the Author
Joe Frank began using SOLIDWORKS and PDM back in 2008 and joined InFlow Technology as an Applications Engineer in 2015. Joe has over 25 years of automotive tier one experience principally in the convertible top field. With his life experience and certifications as a PDM Administrator and Data Management Specialist, Joe brings a practical and enthusiastic approach to any PDM demonstration or implementation effort.