Yes! It's been 3,000 Minutes!
(About a week. 60min/hour X 9hrs/day X 5days/week = 2,700 minutes.)
Have you changed the Oil in SOLIDWORKS like you would in your automobile? Probably not, but you'd be unlikely to go too much further in your car (unless you use the synthetic's maybe) so it's time to "Change the Oil in SolidWorks".
How do you do this?
Well SolidWorksRx of Course!
(See Start/Windows Icon, All Programs, SOLIDWORKS, SOLIDWORKS Tools, SolidWorksRx)
 Just like in a car, you should shut the engine off to change the oil, shut SOLIDWORKS down before running SolidWorksRx.
This is what SolidWorksRx looks like: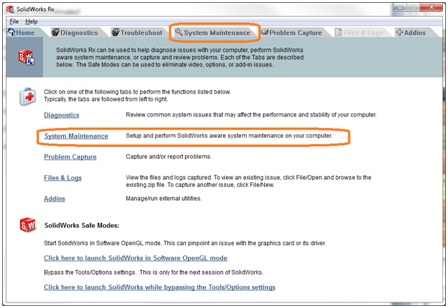 Turn the following on and set the paths appropriately: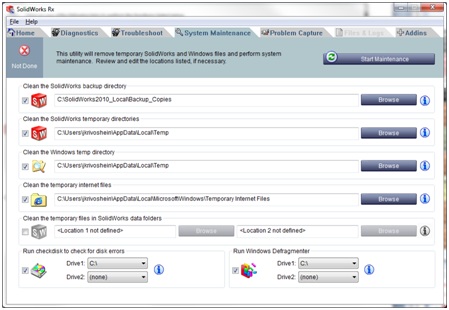 You run this right now / on demand!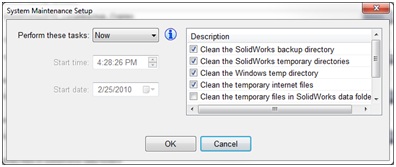 Or you could set it and forget it.
(Do this at least weekly for daily users of SolidWorks.)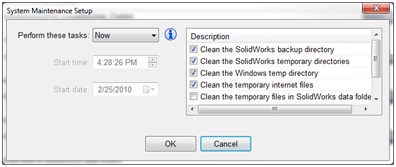 Ahhh, the good feeling of necessary maintenance taken care of!
Jim Krivoshein