2011 Service Pack 2 is Live!
SOLIDWORKS has released service pack 2.0 as of 1/18/11 just in time for SOLIDWORKS World.
So everyone get loaded up and service packed and I'll see you down there. I'll be there giving a couple of presentations this year. It's my first time to the event so I am looking forward to it especially with the recent cold snap in Wisconsin. I will be doing a presentation on "Preparing your Imported Models for Molding" and also a presentation with Josh from CATI on "Redneck Workarounds" for Solidworks. We plan on having a CSWRN certification exam at the end so stop by and show us your tooth when you smile:)
Since there is really nothing to do down there (SOLIDWORKS World 2011) on Sunday and the CATI headquarters being in Buffalo Grove, Il and some of us "others" form neighboring states, we should all get together and have some fun!
We might even be a little interested in this-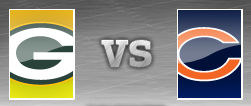 It should be an awesome game and an awesome time! I'm looking forward to all of it. See you there!
Todd Werginz
CATI Brookfield WI