Difference Between Ambient Temperature & Bulk Temperature in SOLIDWORKS Simulation
When creating a transient Thermal study in SOLIDWORKS, you are asked to input two temp settings. One of which is in the Temperature feature, labeled as Initial Temperature. This setting is for the air around model.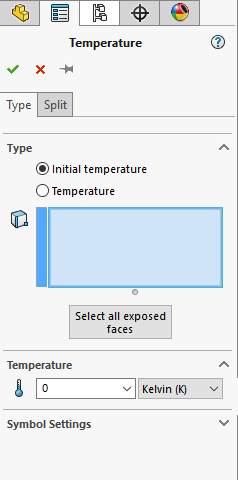 The other setting exists in the Convection feature. You are asked to input in a Bulk Ambient Temperature. This setting sets the initial temp of the model.

Ketul
Application Engineer
Computer Aided Technology