3D Viewing on your iPhone or iPod touch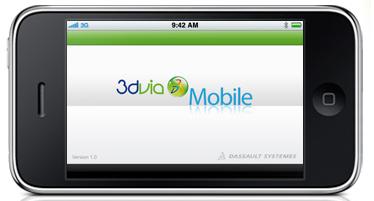 Brace yourself…this is really cool.
Dassault Systemes, developer of leading software solutions such as SolidWorks and Enovia SmarTeam, has released a free 3D Viewer for your iPhone or iPod touch. It is compatible with many file types, but most notably those created by 3DVia Composer.
Picture this scenario:
Convert your 3D model in to a Composer format
Upload on to your iPod
Snap a photo of your environment
Place your model in to the photo, creating the illusion of your virtual model existing in the photo environment
Use this on a sales call
Wow your prospect and make the sale
Single-handedly end the recession
OK, maybe it's not that easy…or is it?