3DQuickPress V6 What's New - for SOLIDWORKS 2015 release
The new release of SOLIDWORKS 2015 is at the Pre-Release stage with the clock ticking for the 1st official release. Here is how the Gold Partner 3DQuickTools V6 release will look different in SOLIDWORKS 2015.
1. At 1st glance, it will be very noticeable what is not seen when opening SOLIDWORKS 2015.
2. As a Gold Partner, we have always enjoyed having 3DQuickPress and 3DQuickForm on the top ribbon of SOLIDWORKS.
3. New in SOLIDWORKS 2015 - menus for Gold Partners like 3DQuickPress and 3DQuickForm will be moved to the Tools pull down tab as shown in the screen shot below.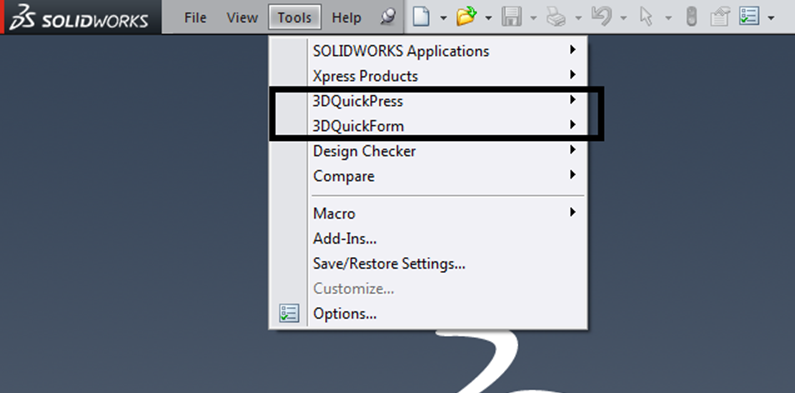 Thanks and I hope you enjoy all of the new enhancements to 3DQuickPress V6. Please check back to view our other articles in this series of 3DQuickPress V6 What's New.
Ronnie C. Flaugh
Technical Analyst
Strategic Technology Solutions