Abaqus/Explicit 2019 Now Supports C3D10 Tetrahedral Elements
Abaqus/Explicit has long required second-order tetrahedral elements to be of the C3D10M (the 'M' stands for modified) element type. This has now changed — true second-order C3D10 elements are available!
C3D10 elements in Abaqus/Explicit:
Are true quadratic elements ("modified" elements are a special case of "numerical composite")
Are higher accuracy than their first-order, linear (C3D4) counterparts
Are higher accuracy than their "modified" (C3D10M) counterparts
Are recommended over C3D10M by Dassault Systèmes
Have a bigger stable time increment than C3D10M
Are computationally less expensive than C3D10M
Support all the same loadings, material behaviors, and boundary conditions as do the existing solid continuum elements (C3D8R, C3D10M, C3D6, etc.)
Are also supported in STD-to-XPL and XPL-to-XPL import
Are not supported with selective subcycling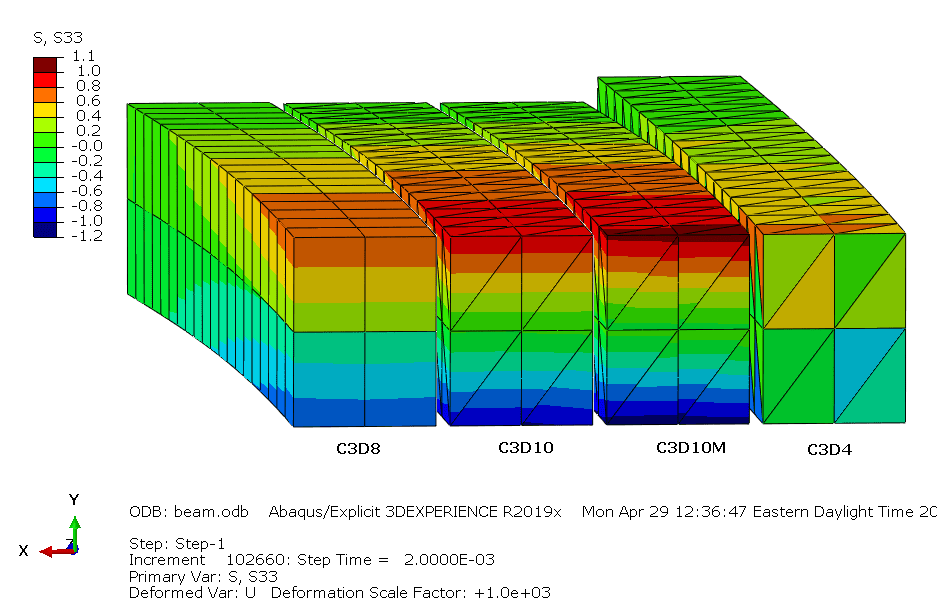 Stress Test: Comparing Element Formulations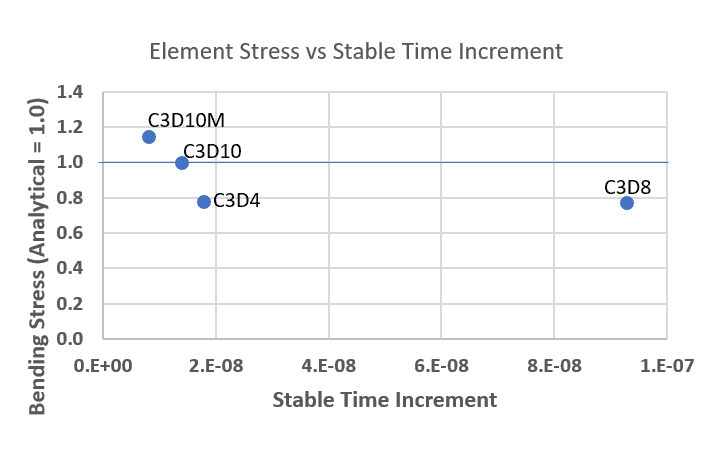 Stress Test: Stable Time Increment
Abaqus 2020 is now available!
See our release blog post to learn what's new in Abaqus 2020 and how to download.