The Best of 3D Post-Printing: PostProcess Technologies
Additive manufacturing is on the rise; according to a report by Markets and Markets, the 3D printing industry is expected to be worth $32.78 billion by 2023. Defined by innovation and breakthrough technology, the use of additive manufacturing has impacted almost every industry by streamlining processes, saving money, and creating entirely new ways of doing work. Unfortunately, this innovation has not yet carried over to post-processing methods, which are typically still carried out in traditional and time-intensive ways – but companies like PostProcess Technologies are stepping up to innovate post-processing and help manufacturers save time and money.
What are Post-Processing Methods?
Post-processing methods are used to refine a 3D printed part and can include support removal and surface finishing, as well as other methods that dispose of unneeded materials, like wastewater. Traditional post-processing methods such as manual finishing and hand sanding tend to be highly manual and result in inconsistent quality and limited throughput. This can become incredibly costly for manufacturers, and doesn't meet the growing demands of industries requiring larger print volumes and precise, repeatable details.
To address this issue, companies like PostProcess Technologies have created solutions that can automate post-processing methods for fast, repeatable results. Here are some of the ways that PostProcess Technologies is driving innovation in post-processing:
Support Removal
Support removal is the process of removing the structural supports that encase parts after 3D printing. Traditional methods require technicians to manually spray off supports with high-pressure hoses or chip away at the supports. This is a time-intensive process that requires a lot of manpower.
To fix this, PostProces has created advanced hardware that helps save costs and speed up support removal through the use of eco-friendly detergents. The machines take fewer technicians to operate than traditional methods, and can more reliably remove supports without breakage. Plus, unlike competitors like Omegasonics, PostProcess has proprietary software that helps precisely target and remove supports by continuously monitoring and reacting to key process factors.
It's also worth noting that Omegasonics' 3D printing page shows only three support removal solutions, with the smallest machine having a capacity of sixteen gallons. PostProcess offers support removal technology and support removal software for both low and high volume production. The Pico, for example, has a capacity of 1.5 gallons, while the BASE has an envelope measuring 53" W x 30" L x 32" H. These size options can be incredibly important when choosing a machine that fits both your physical space and volume production needs, and can therefore have an impact on your bottom line.
Surface Finish
Another post-processing method is surface finish, which removes the raw, unfinished lines of a 3D printed product. Similar to support removal, surface finishing is typically done by hand, which is expensive and inconsistent in its results. It is also incredibly difficult to scale up, making it a hard process to carry out for companies who need to produce larger volumes.
Newer surface finishing techniques can achieve the precise Ra (roughness average) required for part uniformity and require significantly less manual labor. PostProcess surface finishing machines can work continuously to finish many parts in the same cycle and save technician time. Unlike competitors like Elite Additive, PostProcess makes it clear on its website what hardware it offers, the specifications of that hardware, and what eco-friendly detergents are available. And like its support removal counterparts, PostProcess offers surface machining equipment with proprietary software for both small and large jobs.
Additional Solutions
Looking for a post-processing solution that can do it all? PostProcess offers hybrid solutions that can handle both support removal and surface finishing for increased throughput, productivity, and consistency. The Hybrid DECI Duo is engineered for the most advanced 3D printing materials and complex parts, while still being optimized for production floor space.
Implications of New Post-Processing Methods
Additive manufacturing will only continue to grow, and companies that want to leverage this technology and scale up will need post-processing methods that can grow alongside it. Relying on traditional methods is an expensive, short-term approach for companies who actually need automation and big build volumes. Only by investing in innovative technology can they really get the consistent precision and high throughput they'll need to stay competitive.
Want to learn more about post-printing solutions? Contact us to discover new 3D post-processing technologies that utilize software-driven automation to drive significant improvements in the 3rd step of Additive Manufacturing.
Related Articles
3D Printing Support Material Removal and Surface Finishing Hardware
Detergent and Media: PostProcess Chemistry
AUTOMAT3D: 3D Printing Support Material Software by PostProcess Technologies
About the Author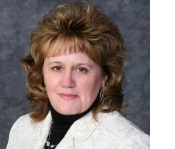 Lisa Hannon is a marketing manager at Fisher Unitech. She develops content for 3D printing topics that have an impact across all industries that are researching ways to maximize getting products to market faster as well as cost savings with 3D printing solutions. Lisa has worked as a marketing management professional since 1998, most recently with Stratasys. You can follow her on Twitter: @lmci37.