SOLIDWORKS: Blended Curvature Based Mesh in SOLIDWORKS Simulation
Blended Curvature Based Mesh in SOLIDWORKS Simulation
Meshing a part appropriately might be tenuous at times, but it is certainly a lot easier in SOLIDWORKS than just about any other software. We don't want to set the expectation that meshing is a problem for SOLIDWORKS. Getting a good aspect ratio around the smaller geometry can drive you and your computer a bit crazy, especially if you don't know the smallest size of your geometry. SOLIDWORKS introduced the blended curvature based mesh in SOLIDWORKS 2016. Let's take a look at the user interface: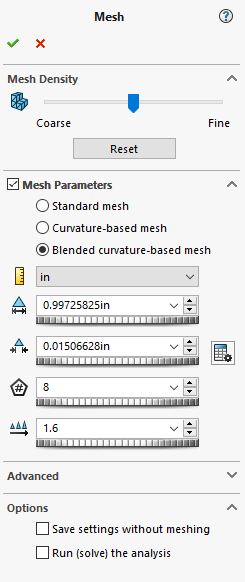 It looks very similar to the curvature based mesh, including the options of max/min element size, number of elements around the curve, and aspect ratio. This should clue you in to how it works. The subtle difference is the button next to the min element size option.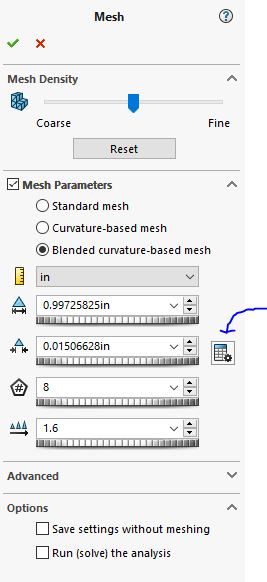 This option helps to detect the smallest geometry. As soon as you click it you get this window: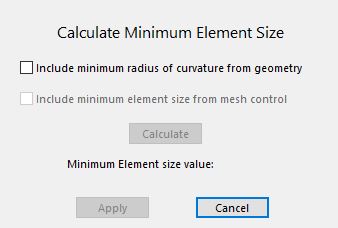 You can choose to have the mesher detect the minimum radius of curvature and/or use the smallest mesh control element size. If you choose the first option SOLIDWORKS will take the smallest radius value and make that the smallest element size. If you choose both then it will take the smallest of the two; either radius value or mesh control size.
Basically this feature has made life much easier when dealing with small geometry. You no longer have to apply mesh controls for every single small feature.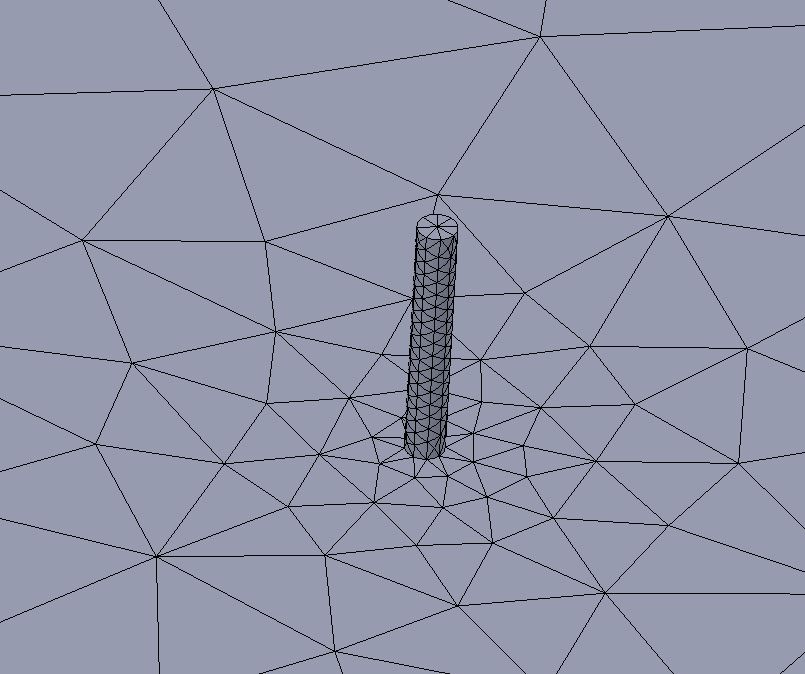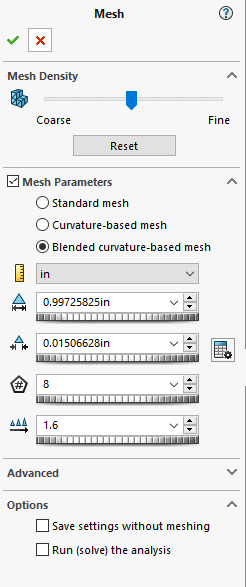 Ketul Patel
Application Engineer
Computer Aided Technology