Stratasys 3D Printing: Calibrating X and Y Offset on Very Out of Spec Stratasys FDM Printers
Calibrating X and Y Offset on Very Out of Spec Stratasys FDM Printers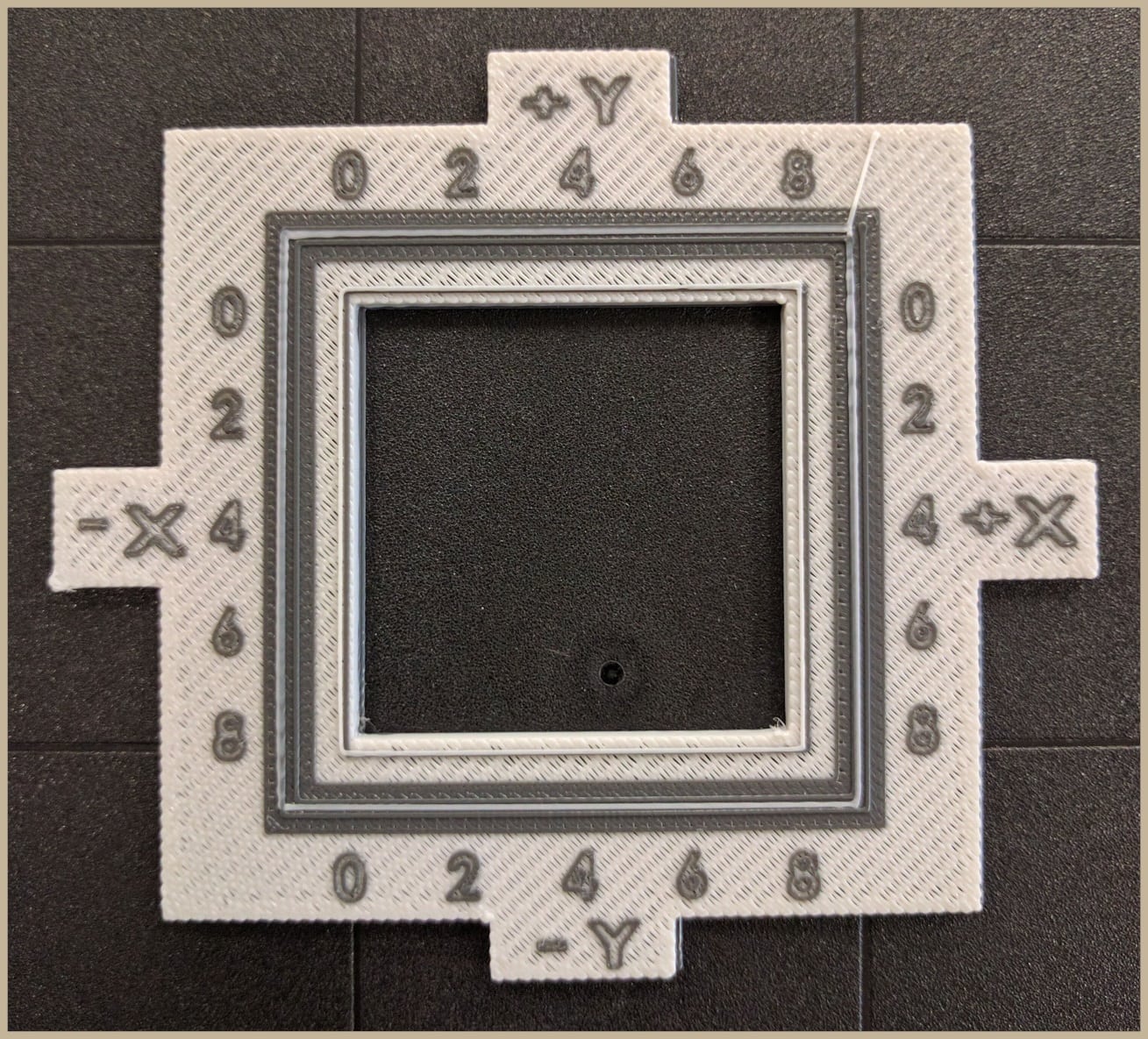 Every time you change the tips on your Stratasys FDM printer it's required that you perfrom a Z and XY calibration. To run the Z and XY calibration test parts, select 'Maintenance' from the printer interface, then 'Machine', then 'Tip'. After the machine heats up, it will give you the option to choose between the Z or XY calibration. The goal of the XY calibration is to pick the spot where the support road of material is directly between the two model boundaries.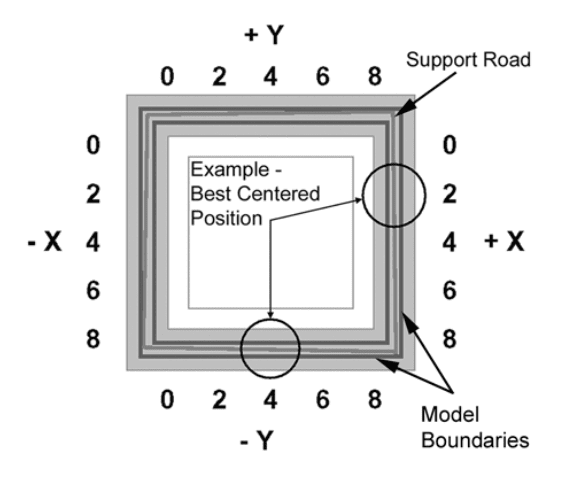 Occasionally when doing an XY calibration on a Stratasys FDM printer, the X and Y offset will be so far out of spec that the support road will print against one of the model boundaries. When this happens it can be hard to tell what XY adjustments to input into the printer. In the next picture, you can see that even though none of the support road printed between the model boundaries, as the print head moved along X, it seems to move closer to the desired position near positive eight.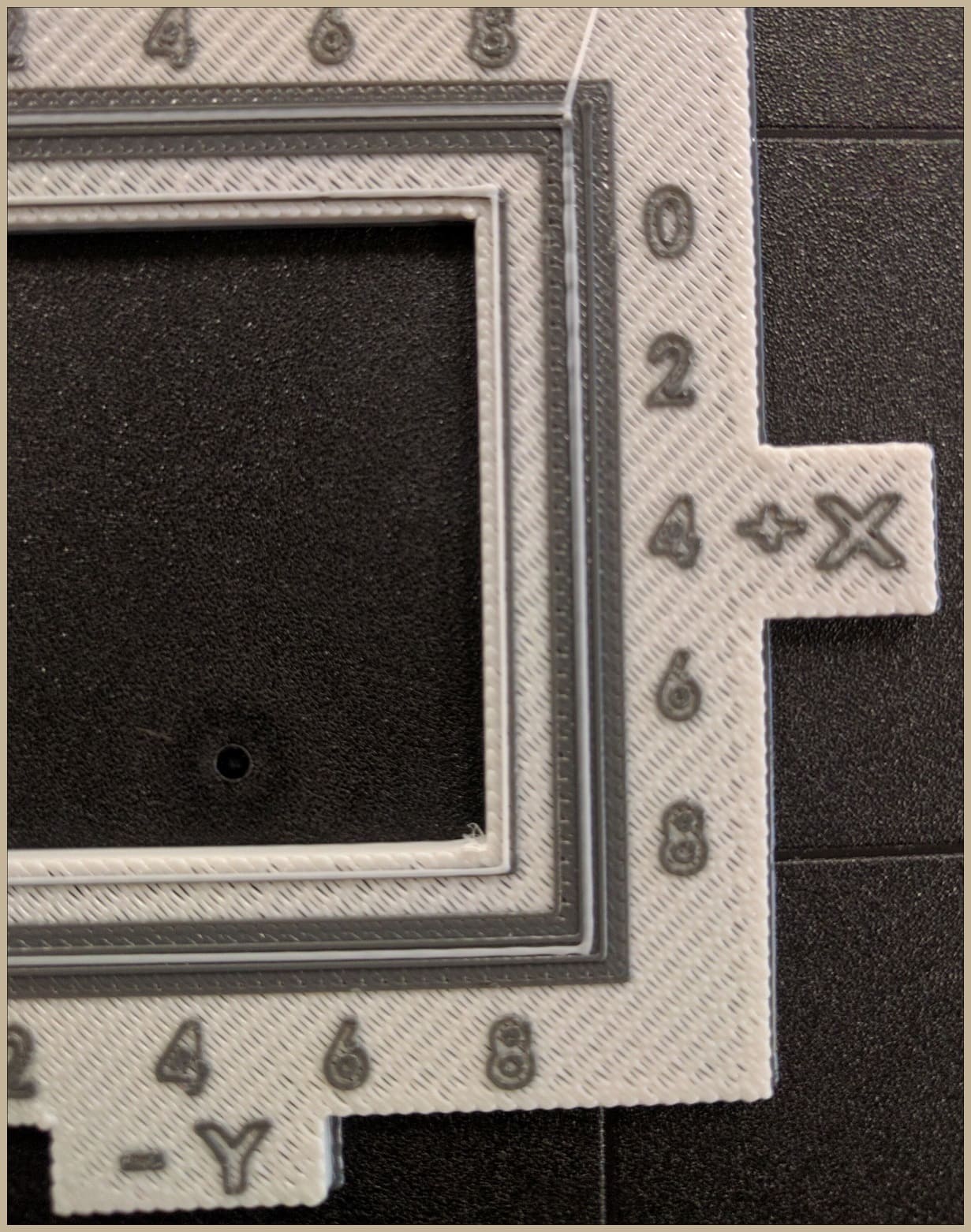 Looking at this calibration part, you can assume that X needs to move in the positive direction and would input positive eight into the X adjustment value. Next, print the XY calibration part again to confirm you adjusted the X offset in the correct direction. In the next picture, you can see the result of inputting positive eight into the X adjustment value.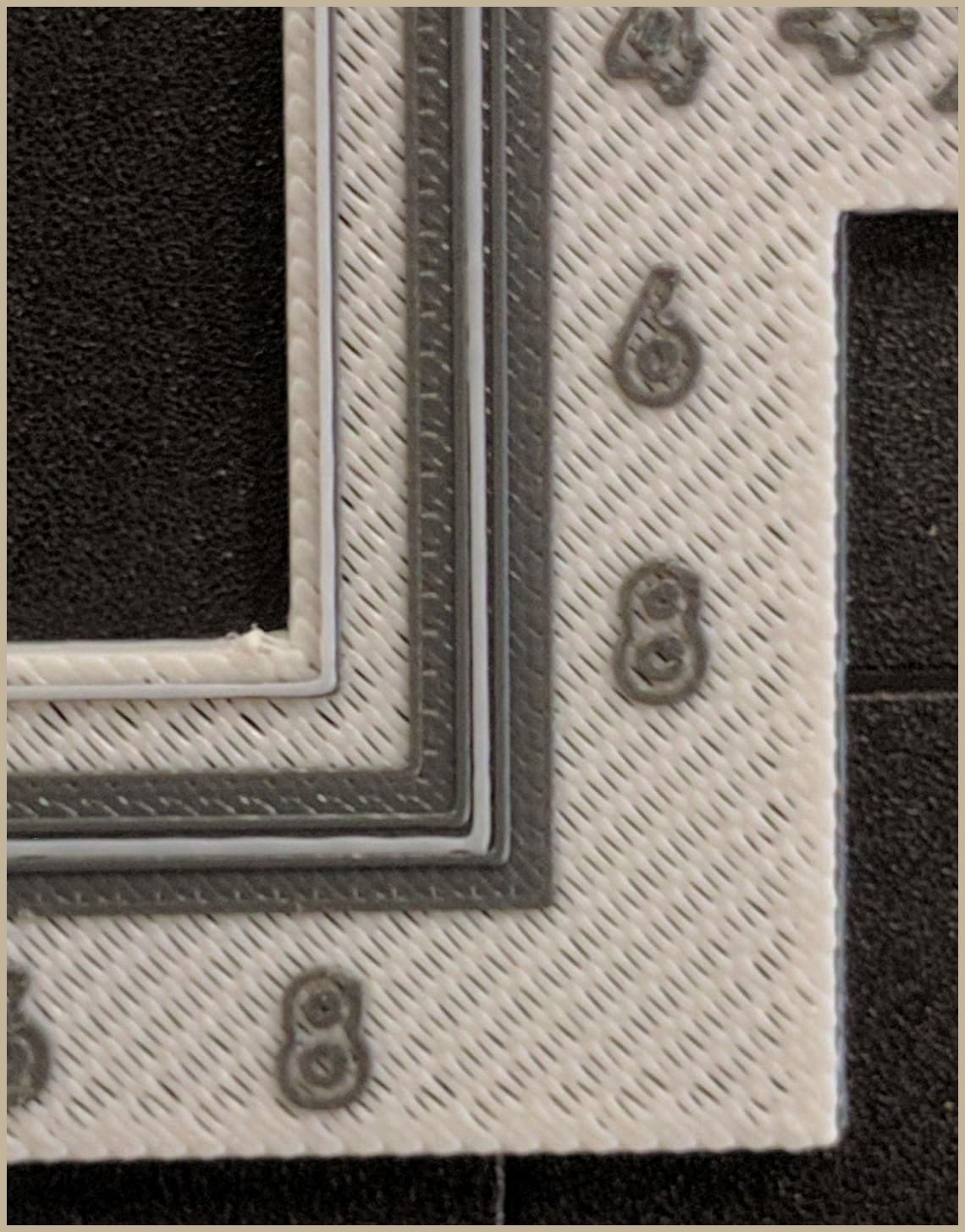 Notice that while the XY offset is still out of spec, the support road is now printing within the model boundaries as it moves towards that positive eight. This tells you that your previous adjustment was correct, and that continuing to adjust X in the positive direction will move the offset into the correct position. The last picture shows the result of printing the XY calibration part one more time.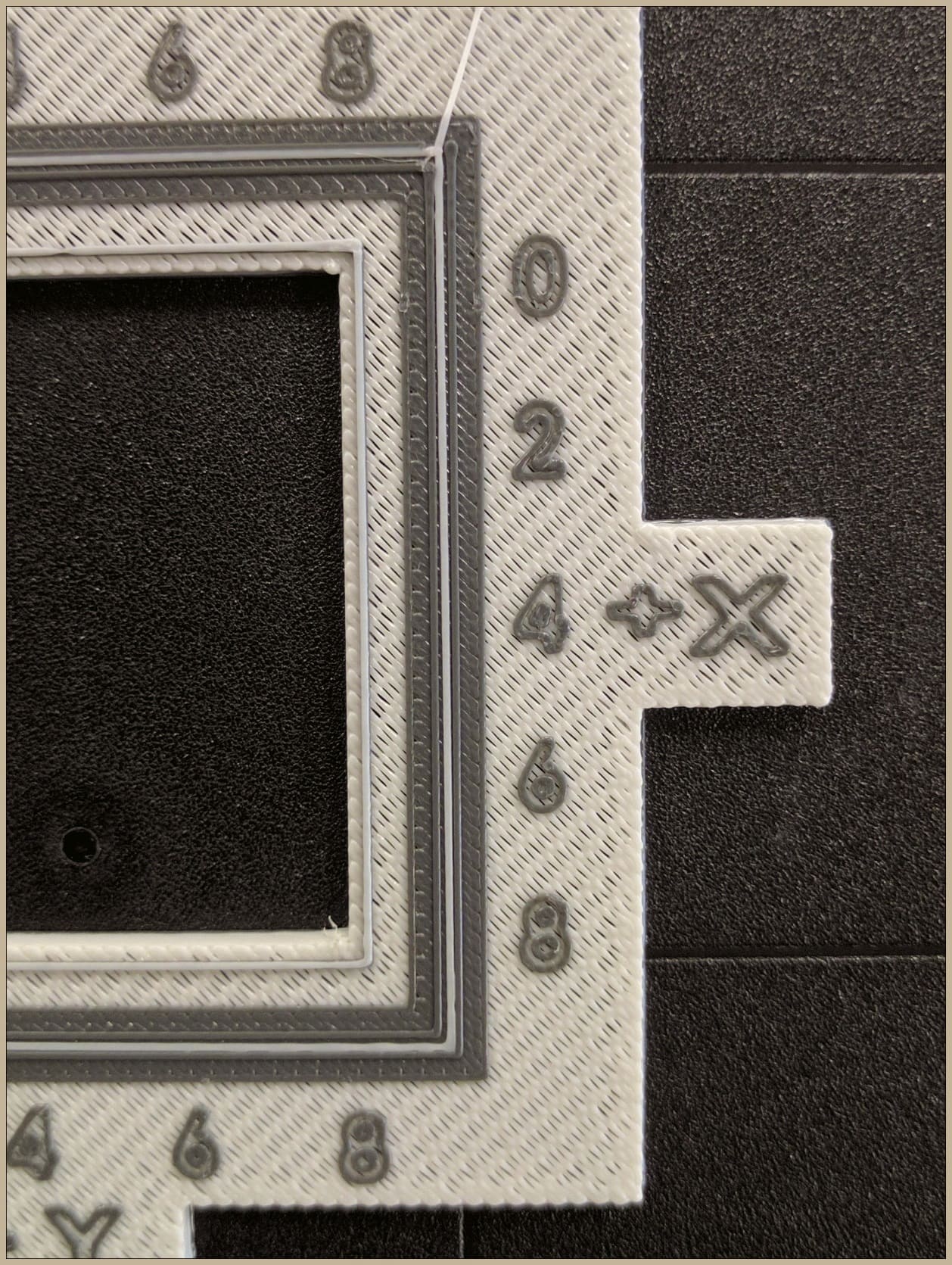 As you can see, the support road is now completely inside the model boundaries. Finally, to complete the XY calibration, the last step is entering the value that indicates where that support road printed directly between the model boundaries, in this case three.
Jake Nixon
Field Service Engineer
Computer Aided Technology