Calibrating Your Stratasys F Series 3D Printer for TPU Flexible Filament
TPU or Thermoplastic Polyurethane is a flexible 3D printer filament available for most of the Stratasys F Series printers. TPU is an interesting filament with a Shore hardness of 92A. 3D printing TPU is useful for making models of gaskets, seals, dampeners, and any other application where some flex is necessary.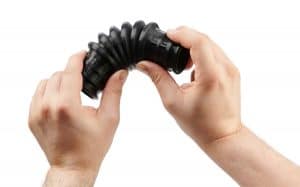 Due to the flexible nature of TPU we should keep some things in mind when calibrating our TPU-dedicated print head. The TPU head is blue compared to the regular ABS and other materials head being black.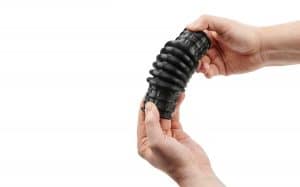 For this step do not have a build tray installed. After you install the TPU head run an Auto Calibration from the Tools page of your 3D printer's built in screen by clicking on the cross-hairs icon and then choosing Tip Calibration.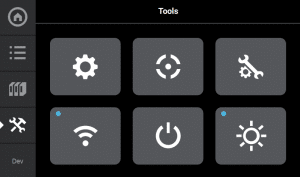 Once it finishes you can then load your TPU material as you would any other material. Install a new build tray and the perform the Manual tip calibration.That can be found on the same page as the Auto calibration. Once the Manual calibration part has finished, read the values and enter them in the printer using the sliders for the four values, X1, X2, Y1, Y2. There is no need to enter the Z value, height, for the TPU material.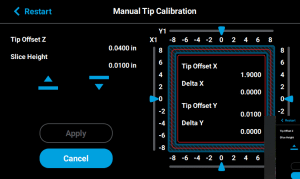 It is crucial that you perform both Auto and Manual calibrations in that order every time you replace or install the TPU head or really any print head. The Manual calibration tells the printer the distance between the Model and Support material tips. If this isn't calibrated you can get model material fused in your support material or vice-versa. It could also lead to a clogged head or tip if the machine is not calibrated properly. It is also best to use a new build tray when performing the Manual calibration. We need a pristine service for the machine to do it's touchdowns and ensure good values are entered during the calibration and homing phases.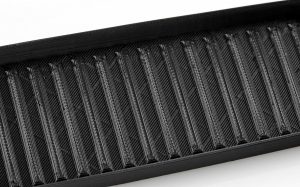 You are now calibrated and ready to start printing flexible parts! Be sure to store your TPU in a cool, dry area when not in use. Preferably use a dry box of some sort to keep the material from absorbing moisture.
Josh Humphrey
Field Service Engineer
Computer Aided Technology, Inc.