Calling all Entrepreneurs!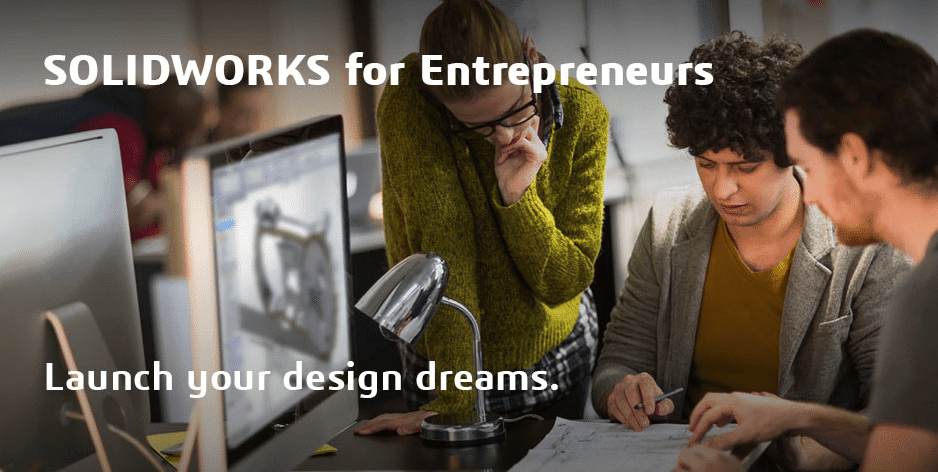 Have you recently started a small business but are not ready to, or cannot make the full investment in your CAD system yet? SOLIDWORKS understands this is a question that more and more people are answering with "yes." What you may not know is that SOLIDWORKS has already been addressing this issue with the SOLIDWORKS for Entrepreneurs program. For those of you that are unaware of this program, it is a great way for makers to start utilizing the power of SOLIDWORKS early in the design process before having to make that investment in a CAD system. With this program, you get access to software, training and co-marketing resources.
What this means is, if accepted, you can receive up to one-year of the SOLIDWORKS products, online training through MySolidWorks.com, potential opportunities to speak at SOLIDWORKS events and/or promotion in SOLIDWORKS campaigns, and guidance from SOLIDWORKS engineers and technical managers. Pretty cool, right?!
Is this too good to be true? No, it is very real, but there are some eligibility requirements that you need to meet in order to be considered.
First, you must have less than $1 million in funding and less than $1 million in aggregate lifetime revenue. Second, you cannot be a service company or consultant, you must make a product that is able to be designed in CAD. Third, you must be in business for less than three years. And finally, you cannot be a current SOLIDWORKS customer.
If this is something you are interested and feel you meet the requirements, please apply through this link or, as always, contact us with any questions and we would more be more than happy to help you through this process.
Starting a business is risky, and expensive. With this program, SOLIDWORKS is trying to help alleviate some of those concerns!