Can somebody run an analysis on this part for me?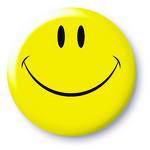 I have been asked this question the last two consecutive days, and I am sure I am not the only one. Several customer's have asked if we will do design analysis for them on a contract basis. The quick answer is no. However, we can give you the link to the SOLIDWORKS Suppliers and Services page.
This link is from the SOLIDWORKS website and gives a list of SOLIDWORKS design groups and manufacturers. It allows you to search categories, areas, and contact members. It also give you the company profile, and reviews. You can even save a list of your suppliers for quick access again to the suppliers you like. You too can get added to the site if you have services to offer. It's a great site check it out.
http://www.suppliersource.com/
Also for more SOLIDWORKS info and partners take a look at the SOLIDWORKS communities pages where the supplier source link appears. On this page you can find info on SW education, CSWPs, SW Partners, 3D Content Central, User blogs, User groups, and Forums.
http://www.solidworks.com/sw/mechanical-engineering-online-resources.htm
Happy surfing!
John Van Engen
Applications Engineer
CSWP, CSWI, CSWST