Connect Your SOLIDWORKS Manufacturing Ecosystem with SOLIDWORKS Inspection 2018
Connect Your SOLIDWORKS Manufacturing Ecosystem with SOLIDWORKS Inspection 2018
A few years ago, I wrote some introductory blogs on a newer product in the SOLIDWORKS portfolio: Inspection. Those blogs highlighted the benefits of SOLIDWORKS Inspection, in general, and specifically in both the Add-In and Standalone version. You can read those blogs here: (Blog 1, Blog 2, Blog 3).
In this blog, I am going to focus on the Add-In for SOLIDWORKS Inspection. The new enhancements in 2018, you will find, are the connecting links of SOLIDWORKS Inspection and the SOLIDWORKS Manufacturing ecosystem. While SOLIDWORKS Inspection and MBD fall under the same category, there was a disconnect between the two products in their infancy. SOLIDWORKS Inspection is a tool to streamline the creation of your inspection documentation for 2D Drawings, but MBD was the elimination of having to create 2D Drawings!? It was almost an either/or scenario.
With the latest release of SOLIDWORKS Inspection, that disconnect has been removed. In 2018, you can now easily leverage the dimensions and annotations on the 3D model to create your inspection documentation. This allows you to use the DimXpert and SOLIDWORKS MBD data you have already added to your 3D model, without having to create the 2D drawing.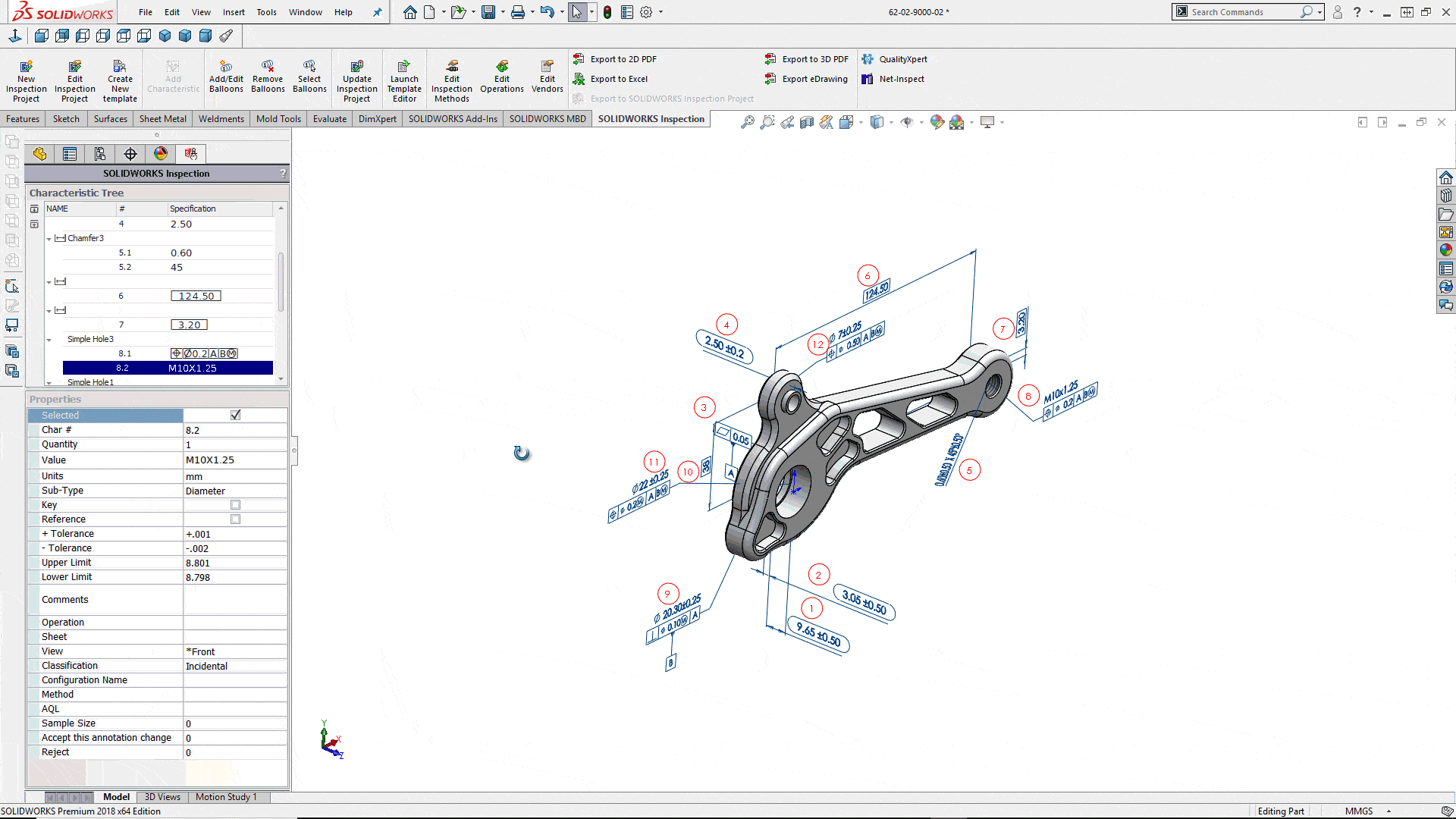 The process mimics the current process used for 2D drawings. You also have the ability to customize your project templates to automatically read in your custom properties, further speeding up the process. Once your model has been ballooned, you can export out to several different output types, including Excel, for your industry standard or company specific inspection reports.

So, if you have considered SOLIDWORKS Inspection in the past, but it did not quite meet your smart manufacturing needs, I encourage you to take a look again. This latest release even further streamlines the inspection documentation process, saving your team much valuable time to be used elsewhere.
As always, please reach out to us if you have any questions.
Ryan Field
Computer Aided Technology