Tips for Efficiently Creating and Navigating Drawings in SOLIDWORKS
Creating and navigating drawings can feel like a daunting task, especially the larger and more detailed they are. In this blog, we are going to look at a few tips to make creating and navigating drawings a little easier, specifically when working with drawing views in SOLIDWORKS.
Dragging a View
Dragging a view can sometimes be frustrating. You must hover over a view to get the bounding box to show up, then select the border, or select an edge of the model. A more convenient way of doing this is to hold down the 'Alt' key. With the 'Alt' key selected, selecting anywhere in the view moves it (except for on an annotation or view callouts, like a Detail Circle).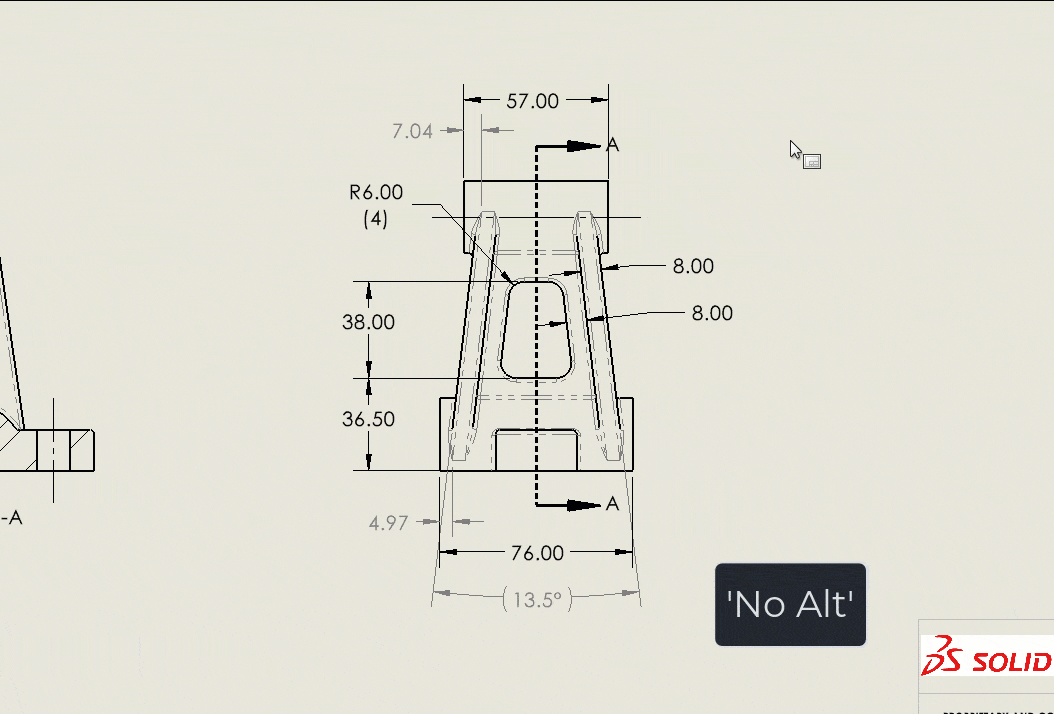 Where is a View?
Getting all the information you need on a drawing may require creating multiple view types. This could include Parent/Child views, i.e., detail, section, and auxiliary views. This could also lead to multiple drawing sheets. Determining where an associated view is located can be tricky, especially on multi-sheet drawings. Enter, Location Labels. Location Labels indicate where a child's parent view (or parent's child view) is located on the drawing.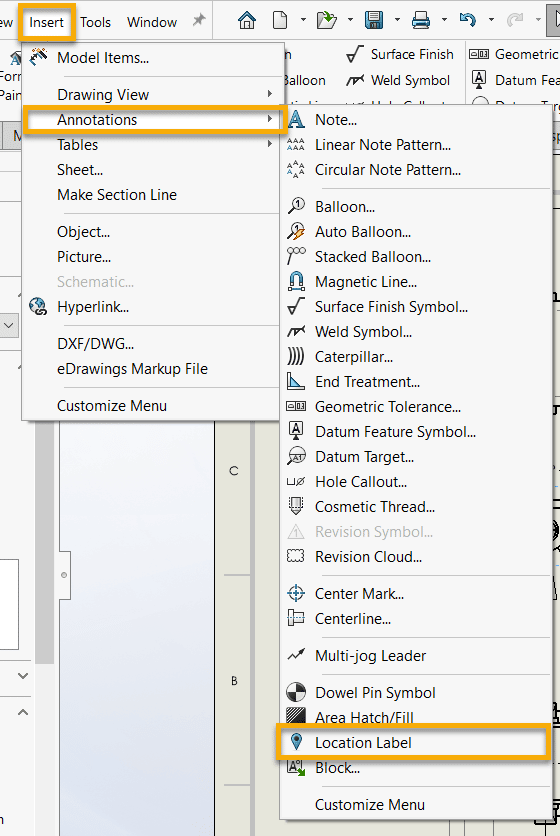 Located under Insert 🡪 Annotations (or use the handy 'Search Commands' tool), simply select the view itself to add a Location Label to a child view.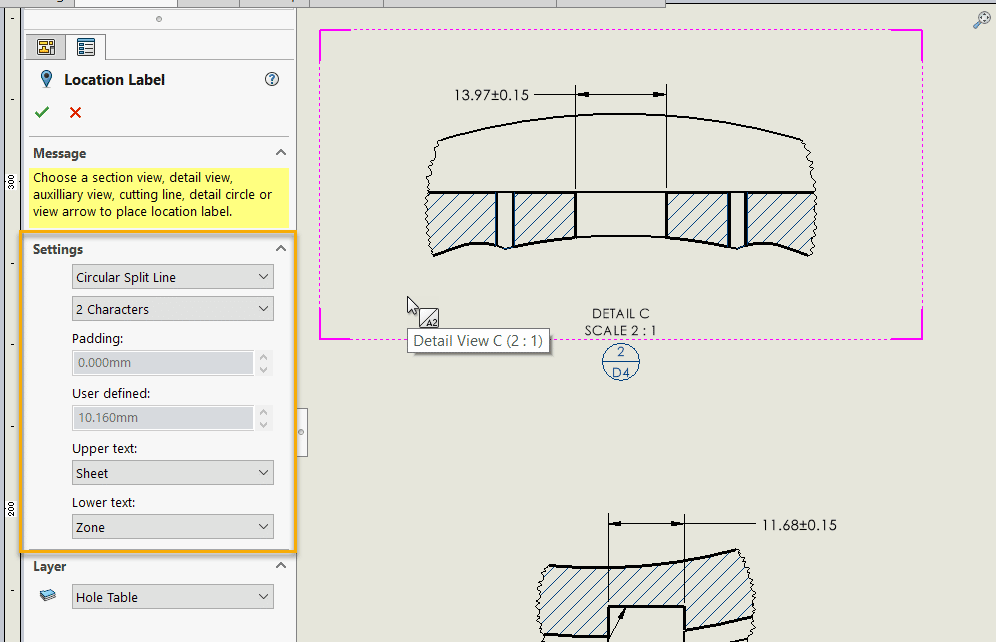 To add one to a parent view, choose the detail circle, cutting line, or view arrow.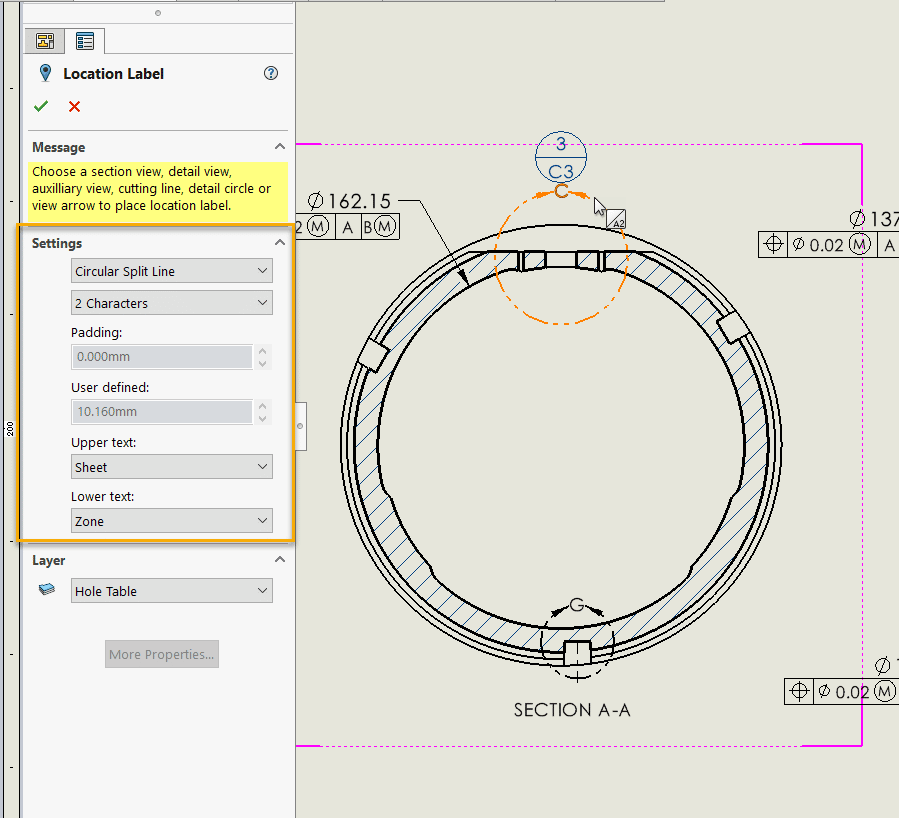 By default, the annotation will appear as a split balloon with the sheet number on top and the zone on the bottom. You can modify this in the Property Manager (see the previous 2 images). You can also change it in the Document Properties. Please note that this applies to any newly added Location Labels in the file. And of course, you can save those changes into your templates for future use, if you want.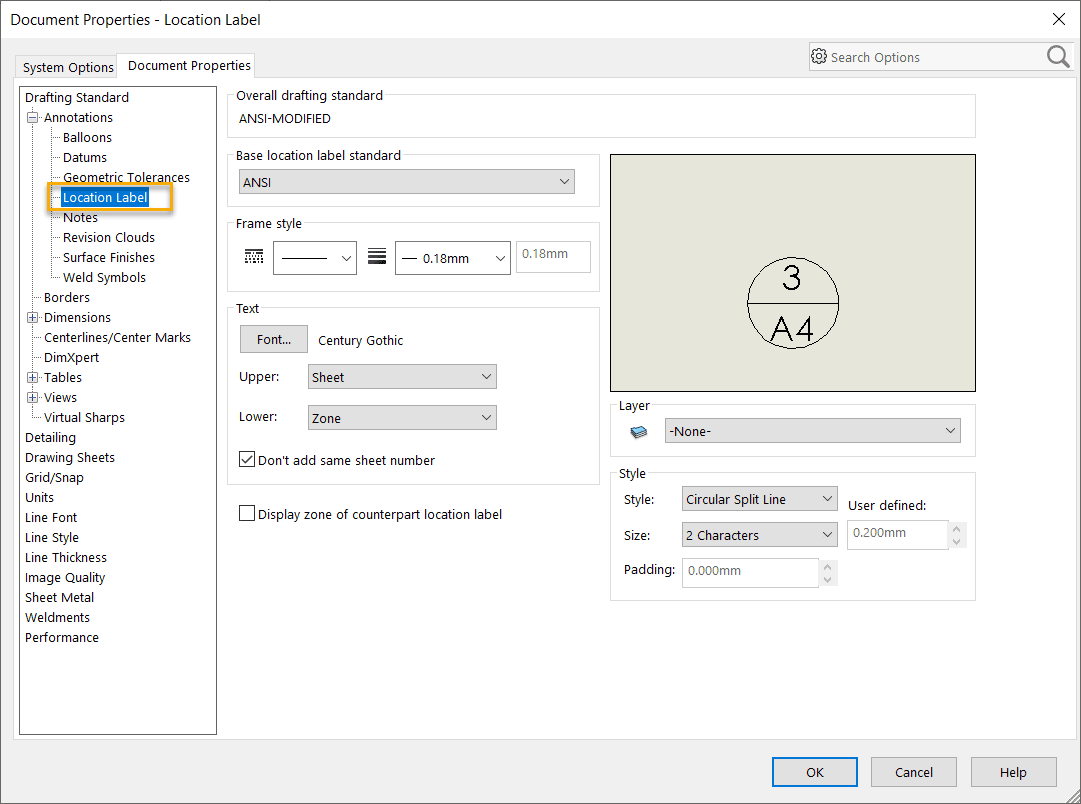 Wrapping Up
Knowing how to efficiently drag a view and create labels to effectively find a view will hopefully help make the creation and navigation of your drawings a little more manageable. These are just a few tips, but I also have a SOLIDWORKS drawings tips webinar you should check out. We also have thousands of videos on our YouTube channel and many more blogs to check out on our blog.
Ryan Field
Sr. Application Engineer
Computer Aided Technology