David Bolen, Stratasys Dental Strategic Account Manager | Spotlight Interview
Dental is an enormous and growing target for 3D printing. With the combination of specialized model shops, dentists, and orthodontists, it isn't just your local dentists that need this technology – the industry as a whole is being disrupted.
I recently spoke to David Bolen, Strategic Account Manager at Stratasys about the current state of the dental and orthodontic technology, workflows, and manufacturing and how 3D printing is exponentially increasing throughput and efficiency within.
Why has there been such an increase in demand for dental and orthodontic 3D printing capabilities?
Like most industries, there is a massive push to go from analog to digital. One great example of this is dental impressions – a physically applied, rough putty inserted into a patient's mouth and held for several minutes. It's typically a very uncomfortable process resulting in many patients choking or gagging, which can also affect the impression.
Now, in the digital age, you can use an intra-oral camera and take a digital impression of their teeth and gums. You can then send that file to a lab and design the aligner case within the dental software you import the intra-oral mouth scan into.
The only way to create these 3D models from the intra-oral scans is to 3D print them since you are now only working off of a scan. The more that doctors adapt digital scanning technology, the more dental labs will require 3D printers – thus the tremendous growth. It is worth noting that the actual crowns, bridges, and implant cases are still made subtractively.
Shifting gears to the orthodontic business, clear aligners are obviously becoming a much greater trend. They follow the same routine of intra-oral scanning, software processing, and 3D printing. Dental labs must have the capability to 3D print the model to process the case for an orthodontist. The case then gets returned to the orthodontist. For the dental labs, if they don't have a 3D printer or dental software, they have no business. If anything, they will need to outsource the 3D printing aspect if they do not already have a machine of their own. Either way, this digital workflow can open up much broader revenue streams for these laboratories – they can now go from the standard, specialty-only model (only fixed, removables, ortho), to digital cases and design work for all these applications and more.
What are some innovations you are creating to better cater to growing demands for capacity and scalability?
One of the greatest values we provide is the repeatability, multipart, multi-material, and large build trays of our Objet technology. Desktop Objet systems can do anywhere up to 15-20 parts per day, depending on the size, with detail around as high as 16 microns. When you work up to a production level system you have triple jetting capabilities in the Stratasys Dental Selection Series, with a much larger build platform than a desktop system – effectively being able to print dozens or even hundreds of parts a day.
That combination of material versatility, speed, and resolution is a massive upgrade to working on those traditional analog models from days past. Scalability is truly achievable with the sizes of our build platforms, especially compared to more traditional workflows, speeds, batch sizes, and labor requirements. Single material jetting is great, but at this point merely an afterthought. Real value now comes from multi-material printers.

What new and/or improved applications will we have with these innovations?
Our biggest breakthrough will be a new material called FLEX625, which is essentially a soft dental grade material that can be used for accurately placing dental brackets. A technician can now design an indirect bonding tray that is soft, hard, or a combination of the two to accommodate any doctors' request. Once the brackets have been bonded, the orthodontist can peel away the material, leaving the brackets in perfect alignment.
In the near future, FLEX625 will be able to be mixed with other materials to create digital blends, or "digital materials", allowing users to achieve multiple shore levels.
What is the most interesting use of your hardware and materials that you have come across personally, and why?
Implant models are the most impressive thing we do in my opinion. Once again, using multi-material jetting, we can create the implant model, soft tissue to simulate gums, and a clear surgical guide all on a single print run. This is a tremendously comprehensive offering that dental labs can now offer their doctors to help set them apart from their competitors and increase both model throughput and patient satisfaction.

David and his team have locations all over the US and are solely focused on dental and orthodontic applications. He and his dedicated team are more than happy to assist you and your business with any questions or curiosities you might have regarding Stratasys dental solutions.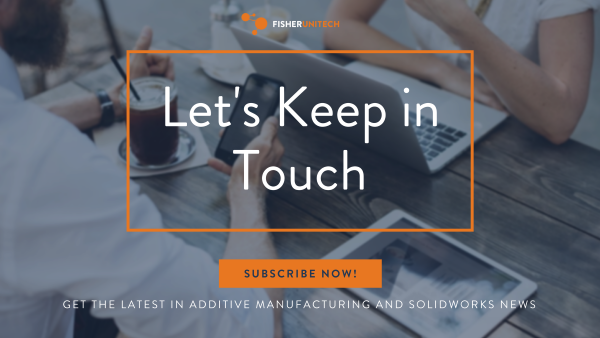 Related Articles
What to Look for in a 3D Printer: The Best 3D Printer by Industry
Introducing the New Stratasys J700 Dental 3D Printer
Office 3D Printing, Do You Have a Strategy?
About the Author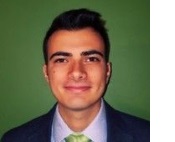 Gerald Matarazzo is a certified Additive Manufacturing (AM) Application Engineer, AM Designer, AM Service Engineer, Project Manager, and Lean Six Sigma Green Belt based out of Boston, Massachusetts. Gerald has a B.S. in Data Analytics and began his career in Additive Manufacturing by starting and leading a makerspace turned service bureau in college. Gerald joined the Fisher Unitech team in 2018 with over 3 years of professional AM experience and is the Lead AM expert for the Fisher Unitech New England territory. Gerald is an experienced educator and presenter providing highly customizable, pre-to-post printing turnkey solutions.