Did you miss it? SOLIDWORKS World 2011! I did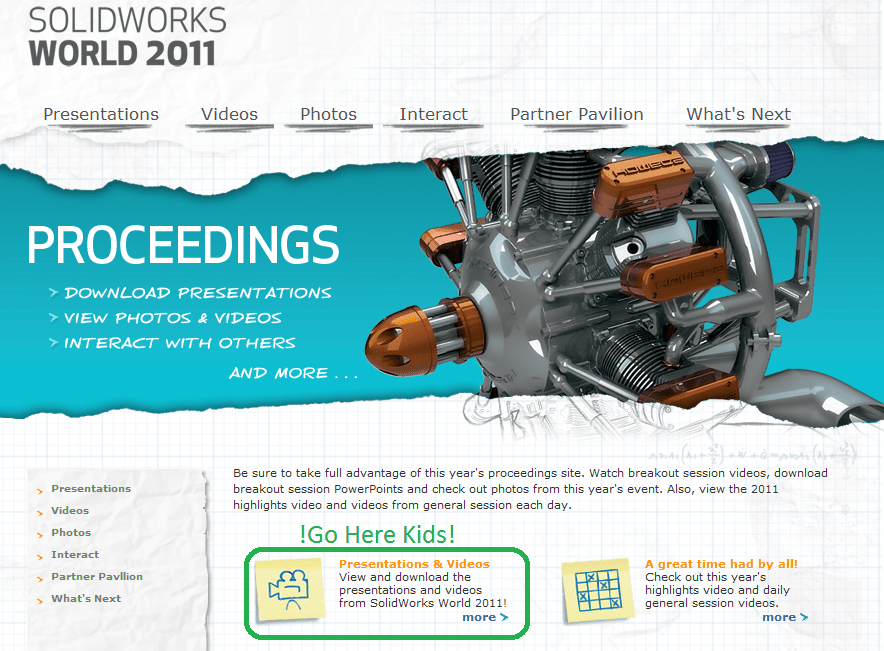 Just like you, I was unable to attend this year's wonderful SOLIDWORKS World Conference in sunny ????San Antonio, TX. Someone had to hold down the fort, although it would have been nice to meet Kevin Bacon. If your thirst for SOLIDWORKS is great, well you are in luck. All the breakout sessions, which are jammed pack with info, are available from SOLIDWORKS World 2009, 2010 & 2011. So if you missed my presentation at 2010 SWW, you can get that too. That and check out the list that our tech team gave this year.
| | |
| --- | --- |
| Drawings: Template & Sheet Format Setup | Jim Krivoshein |
| How to Prepare for Your Enterprise PDM Implementation | Justin Webster |
| Redneck Workarounds: Creative Solutions to Everyday Problems | Todd Werginz and Josh Altergott |
| DriveWorksXpress Test Drive | Jake Smith |
| Maximizing SolidWorks' Performance | Adrian Fanjoy and Josh Altergott |
| Design-Tables the Complete Story: How to Build and Maintain Effective Design-Tables | Josh Altergott |
| Preparation of Imported Geometry for Molding | Todd Werginz |
| The World is Non Linear | Rajat Trehan |
SOLIDWORKS World Presentations ?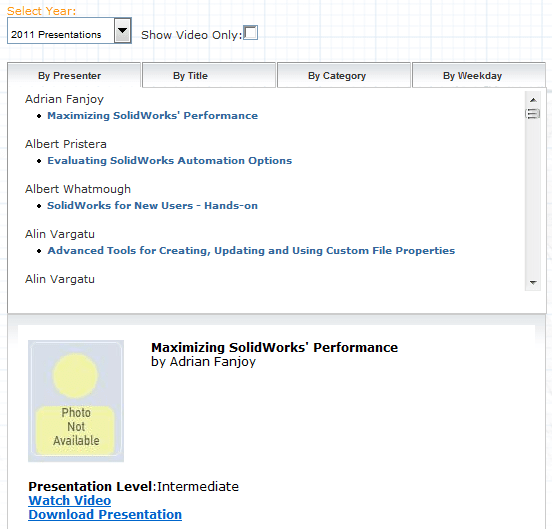 Bob McGaughey, CSWE
Solution Technical Manager
CATI