Errors in your SOLIDWORKS title block
Recently on support I received a call from a customer that was having an issue with errors in the SolidWorks title block. When they opened a drawing, the title block had errors in it. Hopefully, you haven't seen this issue before but if you have it probably looked something like this.

So why do you get this message? A link error will appear when there is no corresponding property for the notes to link to. To turn off those errors, go to the View menu and de-select Annotation Link Errors.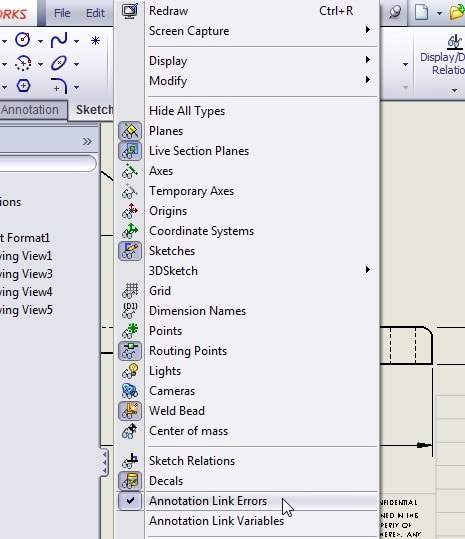 Once you deselect "Annotation Link Errors" your drawings will look like they should and will not have error messages all over your documents.