Everything You Need to Know About 3D Printing Jobs
As industry 4.0 continues, the need for workers who can design and develop smart products and other technologies will only continue to grow. The demand for skills in 3D printing was on the rise globally as far back as 2014, and we can only expect that trend to continue. Current and future designers and engineers concerned about automation – or simply looking to stay ahead of the curve – should, therefore, consider a career in 3D printing, where they can leverage their skill set in a wide range of industries and help drive innovation forward. Here's what you need to know about 3D printing jobs.
What are 3D printing jobs?
"3D printing jobs" is a broad term covering the various career opportunities that have been created as a result of 3D printing's growing adoption rate. These jobs are primarily available for people with a design and/or engineering background and can be found in a number of different industries.
Some examples of 3D printing jobs include:
Model Maker

Mechanical Engineer

Industrial Designer

Applications Engineer

3D Printing Specialist

Service Technician
3D printing jobs are also available in education, legal, and research and development.
How much do 3D printing jobs pay?
Like any field, salaries for 3D printing jobs can vary based on job title, experience level, industry, and geographic location. You can use a website like PayScale or Glassdoor to find estimates more specific to your situation.
Qualifications for 3D Printing Jobs
A career in 3D printing typically begins with a degree in a relevant field, such as mechanical engineering, architecture, software development, or animation art and design. Experience with 3D printers is likely preferred (or even required) depending on the position, although transferable skills in "engineering, materials science, coding, or 3D modeling" are also helpful, and likely to come up in some form or another within your job role.
The best way to prepare for a job in 3D printing is to research the area/positions you are interested in and work backward. Those interested in design, for example, should look at the most asked-for qualifications in these positions and educate themselves accordingly, whether that be through college courses, online training, or practical hands-on work.
How to Find a Job in 3D Printing
One of the most obvious places to look for a job in 3D printing is a major 3D printing company like Stratasys or Desktop Metal, but job seekers aren't limited to these large corporations. Companies in many different industries are investing in 3D printing and offering exciting career opportunities:
To find 3D printing jobs near you, job boards like Indeed and the 3D Printing Industry's job board are good places to start. Fisher Unitech also offers 3D printing job opportunities in our job portal.
Keep up to date with the latest in 3D printing technology by subscribing to our newsletter.
Related Articles
New Announcements from Stratasys: F120, V650 SLA Flex, and Pantone Colors
Nano Dimension and the Power of PCB 3D Printing
About the Author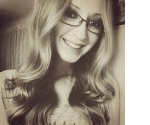 Angelle Erickson writes about how companies are using innovative technologies, such as 3D printers and SOLIDWORKS software to increase productivity, improve product development processes, and maximize business potential.