How to Expand the Right Click Menu in SolidWorks
Have you ever noticed the small downward arrows at the bottom of a right click menu?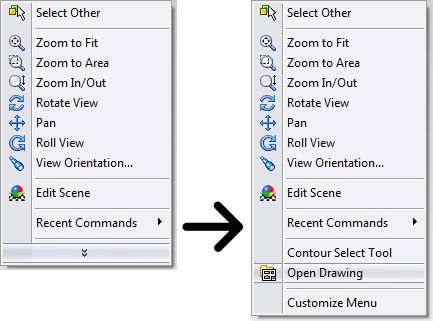 Is it possible to view the entire context (right mouse button menu) without pressing the downward arrow?
Yes! With a document open, pull down the Tool Menu and pick Customize. In the Customize dialog box, click the Options tab. Under Shortcut customization, click the Show All button.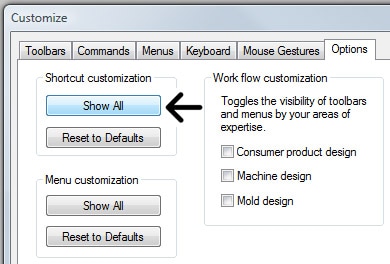 Now, all the menu items will be displayed.
Neil Bucalo
Technical Analyst
Computer Aided Technology, Inc.