Exploring a New World of 3D Printed Product Realism with Flexible Color Digital Materials
Today we're excited to unveil Stratasys' extended range of flexible and rigid material options for the Objet500 Connex3 Color Multi-material 3D Printer. With these new color palettes, Stratasys is continuing to expand your ability to improve the look, feel and functionality of your 3D printed parts.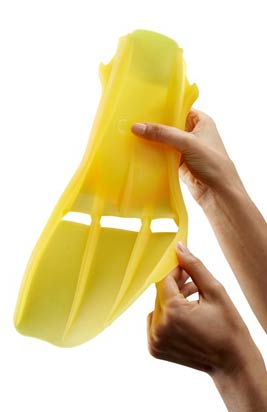 The new offerings comprise six flexible material palettes, featuring more than 200 vibrant color shades in a wide range of Shore A values and opacities. There are also four new rigid gray and color palettes – three 45-color rigid gray palettes, each combining rigid white (VeroWhite) and black (VeroBlack) with colors, and one 45-hue gray palette with varying levels of translucency.
We caught up with Boaz Jacobi, Stratasys Product Marketing Manager, to help illuminate Stratasys' wonderful world of color and multi-material opportunities.
What new possibilities does this extended range of material options bring to additive manufacturing?
The Objet500 Connex3, already the most versatile 3D printer on the market, can now leverage over 1,000 color options and virtually unlimited combinations of flexible, rigid and translucent-to-opaque colors in a single print run. This provides true final product realism and versatility in end-to-end applications.
What are the main benefits to product manufacturers, and how does it help businesses?
The wide variety of material combinations enables manufacturers to create parts that actually look, feel and function like future products rather than only looking like them. This allows the production of complete products without manual assembly and means product designers can now validate designs earlier in the product development cycle, accelerating time-to-market.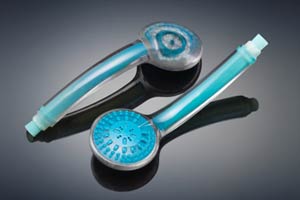 What are the advantages of 3D printing rubber-like color materials?
Stratasys now enables users to 3D Print Materials in a wide range of Shore A values. This unique capability benefits many popular applications ranging from consumer applications to sporting goods and kitchen gadgets. For example, consumer goods manufacturers require soft touch colored parts and overmolding for applications such as toothbrush handles and hair brush hand grips. In the consumer electronics market, flexible colored parts are becoming increasingly popular for devices like keyboards and remote control devices. Providing these capabilities ensures best final product realism when 3D printing parts.