F123 Firmware Update & GrabCad Software Updates 1.11-1.14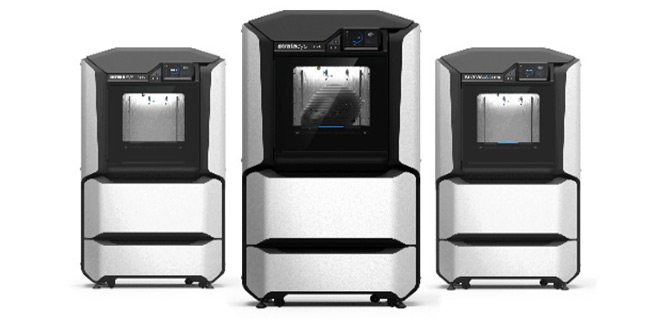 Released 2/1/18, back end software version 1.5.5420 for the F123 printers changes are as follows;
Added oven stabilization time before build to prevent thermal shifting of the part when starting from a cool oven. Duration of stabilization is dependent on recent temperature history of the oven. When coming from room temperature, stabilization time will be 75 minutes. When coming from heated idle, stabilization time is closer to 5 minutes. To minimize stabilization time, run machine in Quick Start mode, found in the preferences menu on the machine GUI.
Fixed a problem that prevented the filament bay drive from running after inserting a spool.
Removed the Power On odometer from the Maintenance page because the displayed time was sometimes incorrect. The Build odometer, which is a more accurate representation of machine usage, is still displayed in the System Odometers section of the Maintenance page.

GrabCad has had some updates as well that improve performance and options, below are updates 1.11-1.14.
GrabCAD Print version 1.14
The details screen in the Printer Panelnow show the model and support tip odometers, as well as the envelope and head temperatures for FDM systems.
If your FDM system has multiple material bays, new icons in the Printer Panelindicate which material bays are currently loaded in the print heads.
A pop-up warning will now appear when clicking the Print button if the job has materials or tips selected which do not match the current printer configuration.
Detailed, individual print job logs can now be downloaded in XML format for Fortus 900mc printers. Go to the Reports Viewand use the download button in the "Options" column.
GrabCAD Print now supports the Stratasys J700 Dental printer.
FIXED:The reports had been labelling material units in cm³ regardless of your unit preference. This has been fixed.
GrabCAD Print version 1.13
If you have GrabCAD Print Serverset up, you have previously only enjoyed some of the remote access features for PolyJet systems, such as mobile app connectivity and the Reports online. Now we have enabled the last piece: sending a job from GrabCAD Print on a remote PC.
Several improvements around Reports:

The Reports View in GrabCAD Print now includes an export button, and works for both FDM and PolyJet systems.
Fixed a bug with the Reports View where some users could not select a printer.
Fixed a few issues with the online Reports on Internet Explorer.

You no longer have to click "View Estimates" when the estimation results are ready, they will automatically pop up.
Job details in the GrabCAD Print app for iOS will now include the predicted end time.
GrabCAD Print version 1.12
Now you can access the job history for your local printers from the Reports View in the GrabCAD Print desktop app. This will greatly help users in Offline Mode, since this report was previously only available on the Reports page online after setting up GrabCAD Print Server. (History for PolyJet systems, remote printers, and CSV export not yet available.)
New advanced PolyJet materials have just been launched by Stratasys, and are now supported by GrabCAD Print. Learn more about Agilus, VeroFlex, and DABS2 Plus.
The Android app would sometimes report a failure to find printers if the account had a lot of printers connected. We've increased the timeout so this should no longer occur.
Small usability improvements

2 GB individual file size and tray size limit has been removed.
No longer blocked from switching to Schedule View while another operation is in progress.
GrabCAD Print version 1.11
New tray display, featuring…

Realistic tray shape and gridlines for the uPrint, Dimension, F123 Series, and smaller Fortus systems.
Centimeter or inch gridlines (depending on your display units preference) for larger Fortus systems.
Calibration touchpoints for applicable printers.
Fortus 900mc will show outline of the smaller tray size.

You can now use GrabCAD Print to add a pause to your FDM print job from Slice Preview. Previously this functionality was only available in Catalyst and Insight.
You can now prepare jobs for Ultem 9085 CG using GrabCAD Print. Previously this material was only available using Insight and Control Center. Users also have the option to use the T16A tip with their Fortus 900mc.
Resolved an issue which prevented some users from being able to launch the GrabCAD Print add-in in SOLIDWORKS.
Dominick Damato
Computer Aided Technology
Field Service Engineer
www.cati.com